Meet Dr. LynAnn Mastaj, an orthodontist and elite invisalign provider on the PDFP team!
We recently caught up with one of our talented dentists at Penn Dental Family Practice.
Dr. LynAnn Mastaj is an orthodontist and Elite Invisalign provider at our Locust Walk practice.  She combines art with the latest technology to help patients transform their smiles.  If you would like to straighten your own smile, please register to join us on September 14th, 2017 to meet this Elite Invisalign provider!
The Interview
PDFP: You have an Invisalign Open House coming up on September 14th.  Can you tell me about that?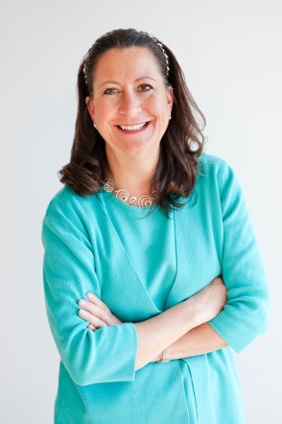 Dr. Mastaj: The Invisalign Open House is an opportunity for someone who is thinking about braces or Invisalign to come for a free consultation.  If they get records, we can even put together a before and after video of what their teeth look like now, and what they would look like once they've completed treatment!  
PDFP: You probably hear this a lot… but why Invisalign?  From your perspective, what are the highlights?
Dr. Mastaj: There are so many reasons!  Invisalign has put so much into research and development, and that allows us to move teeth virtually invisibly, without brackets or emergencies, and with significantly less discomfort.  It also allows for better oral hygiene and periodontal health throughout treatment.  And, it's an excellent investment– you save all of your aligners, so that if your teeth ever do shift, you can always go back and reuse the necessary aligner.
Invisalign is great for patients of any age.  I've worked with patients from 10 to 82.  It reduces the amount of trauma to the teeth, which is especially important for older patients.  They also have an amazing guarantee for teens and their parents.  If teens don't like Invisalign or don't wear their aligners, after six months, they can get braces for free.  They also get 6 free aligners for teens, who may be more apt to lose them.  And, there is a compliance indicator so I can tell if they're really wearing their aligners.
PDFP: Can you tell me a little about your background?
Dr. Mastaj: I graduated from UPenn in 1988, and then finished my specialty training at Albert Einstein Medical Center.  I've been an orthodontist for almost 30 years.  I came to Penn about 5 years ago as a specialist for Invisalign, to mentor students, faculty and staff on this great technology.
The two things I love the most are art and technology.  Invisalign was the first modern orthodontic technology that really made sense.  I thought it was amazing technology when it first came out in the 90s!  Colleagues said I was crazy when I first received training in it, because it was just plastic!  Once I started, though, I realized that this was the future of orthodontics.  I found it was quicker, less painful, and got better results than I was seeing with brackets.
PDFP: You are an Elite Invisalign Provider.  What does that mean to you?  To your patients?
Dr. Mastaj:  I tell patients to think about it like this.  The E in Elite is for Experience.  It just means that I've had a lot of experience treating many cases over many years.  I've been doing Invisalign for the past 15 years, and I bring that experience to the table for each one of my patients.  And, actually, in 2015, I was recognized by Invisalign as one of the top 1% of providers in the country!   Very few practitioners reach that level, which is based on the amount ot treatments–and the types of cases– you have that year.
PDFP: What is your favorite part of your work as an orthodontist at PDFP?
Dr. Mastaj: I'd say it's the interaction with the patients.  They are coming to Penn for our reputation, experience, and our ability to deliver what they're looking for.  Our patients like to have options.  When they see that Penn is actually an Invisalign provider, it gives them confidence to come and find a provider who has this specialty experience to address their needs.
Something else I love about Penn is how accommodating it can be for students.  They used to think that they couldn't get braces or Invisalign in college because they weren't here full time or only for a couple years. So, at Penn, we embraced technology to provide a solution to that.  Now, I Skype many of my patients, whether they are international students home for the summer, or local students studying abroad for a semester.  With Invisalign, those long distance check ins are possible.
PDFP: What would you tell someone who is considering Invisalign, but not quite sure they're ready to commit?
Dr. Mastaj:  Come in for a consult and make sure you can see your before and after simulation.  That can really put things into perspective!  Now's the time to look at it before it gets worse.  Teeth change as you age, and you may not be a candidate for Invisalign later.  If you're thinking about Invisalign at all, it's best for preventive reasons to get the consult now.  
Also, Invisalign is a great investment, for more than just straightening your teeth.  Invisalign has shown significant improvements for patients who grind their teeth or clench their jaw at night. Some patients even keep their trays to use as whitening trays.
Some of the biggest reasons I hear that patients are afraid to commit are that they won't be able to wear it consistently, they won't be comfortable, or won't be able to talk with it.  They're right that compliance is a huge factor in their success, but almost all patients get used to it!  In fact, many even end up preferring how their teeth look with the aligners on.
And if you find that you really can't wear your aligners during the day, we can change the formula to wear them only at night!  We work with our patients to adjust to their lifestyle–whether the patient is a bride who wants to speed up the process for her big day, or a person who does a lot of public speaking and can only wear Invisalign at night. We customize every treatment for the patient and their lifestyle.
PDFP: What is something fun about you that your patients might not know?
Dr. Mastaj: I love art and design.  I actually love to do arts and crafts, whether that's flower arranging, sewing my own curtains, or cooking.  I'm a big book reader; I love Game of Thrones and Harry Potter!  And I'm a hiker, too– I've climbed Mt. Kilimanjaro, Mt. Fuji, and Mt. Kosciuszko.
PDFP: What advice would you give patients and to readers of this blog?
Dr. Mastaj: Find an Invisalign provider with a lot of experience.  You really do benefit from having someone with Elite status.  They bring that experience and will go the extra mile to ensure you get a beautiful healthy smile.
---
Are you interested in learning more about Invisalign, or getting records to see you before and after simulation?  Don't forget to stop by our Invisalign Open House on September 14th at our Locust Walk Office.   You can meet Dr. Mastaj, receive your free consultation, and have a chance to win prizes and even receive a potential discount on treatment!  RSVP today.