Do you see your favorite celebrities flashing their perfectly white teeth, and wonder if you could ever could have a beautiful smile like that? Those pearly whites are within your reach with a cosmetic dentist Philadelphia locals and can count on.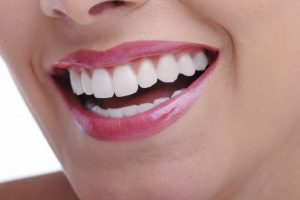 Cosmetic dentistry is dentistry that is aimed at making a positive change with your smile and confidence; while improving your smile aesthetically. You don't have to be a celebrity to experience the benefits of what cosmetic dentistry can do for you.
Seeing a cosmetic dentist is now attainable for you too! So what's the next step? First, you need to contact Penn Dental Family Practice and make an appointment with one of our cosmetic dentists. Second, you'll need to discuss what the perfect smile looks like for you, and how you and your cosmetic dentist can make your perfect smile a reality.
There are many procedures that can give you the confident and beautiful smile you've always wanted. Here are just a few of the procedures a cosmetic dentist can offer you:
Teeth Whitening – One of the easiest procedures is teeth whitening! Your cosmetic dentist can provide you with an in-home teeth whitening system or you can get your brighter smile in 1 visit with our in-office teeth whitening session.
Braces/Invisible Braces – If you have crooked or crowded teeth, than braces might be the path to take for your perfect smile. Traditional braces require metal wires and brackets, and treatment can take anywhere from 24-26 months. Another option is invisible braces. Invisible braces use clear plastic trays to straighten teeth instead. Treatment time varies.
Crowns – Crowns are tooth shaped caps that restore the normal shape and appearance of a damaged or weak tooth.
If you're in need of a cosmetic dentist Philadelphia patients love, let Penn Dental Family Practice be the dentist that brings back the confidence in your smile!