If you need wisdom teeth removal, an issue with your jaw corrected, or facial reconstruction, you've likely been told you need oral surgery. Hearing this news may have you wondering:
Is oral surgery a major surgery?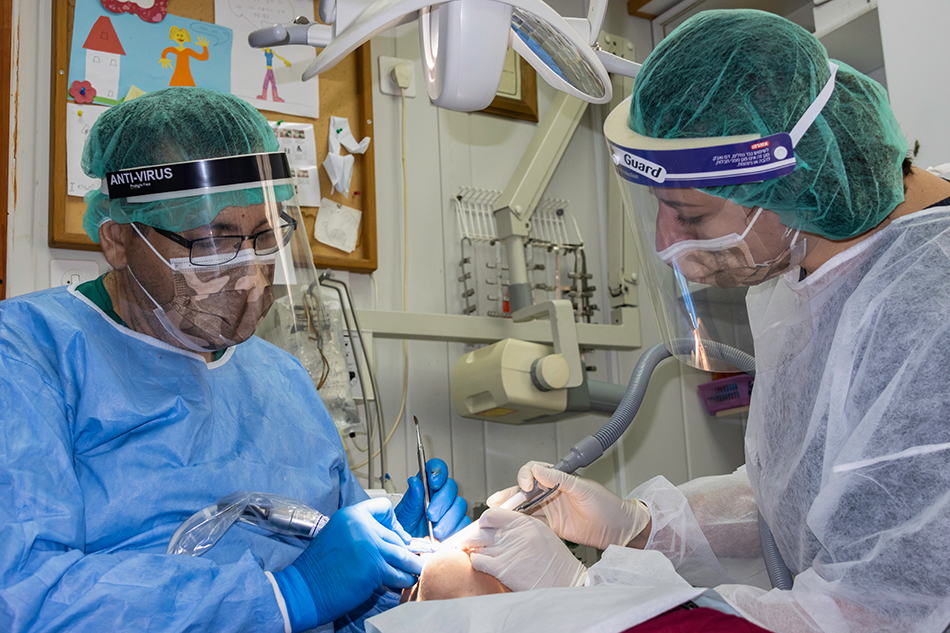 The answer varies. Some procedures, like tooth extractions, are fairly simple, but orthognathic surgery (repositioning the jaw) and reconstructive and cosmetic surgery are typically more complex.
While the prospect of dental oral surgery may be unsettling, you can rest assured knowing you have access to Penn Dental Family Practice and their expertise, compassionate care and the highest-quality oral surgery team in the area. Our oral surgeons are renowned for their patient-centered care and utilization of advanced, state-of-the-art technology.
Whatever dental oral surgery you need, PDFP has you covered,
How is Oral Surgery Performed
?
Different types of oral and maxillofacial surgery (maxillofacial meaning the face and jaw) approaches cater to specific dental conditions. Some of the most common oral surgery procedures include:
Wisdom Tooth (or Teeth) Extraction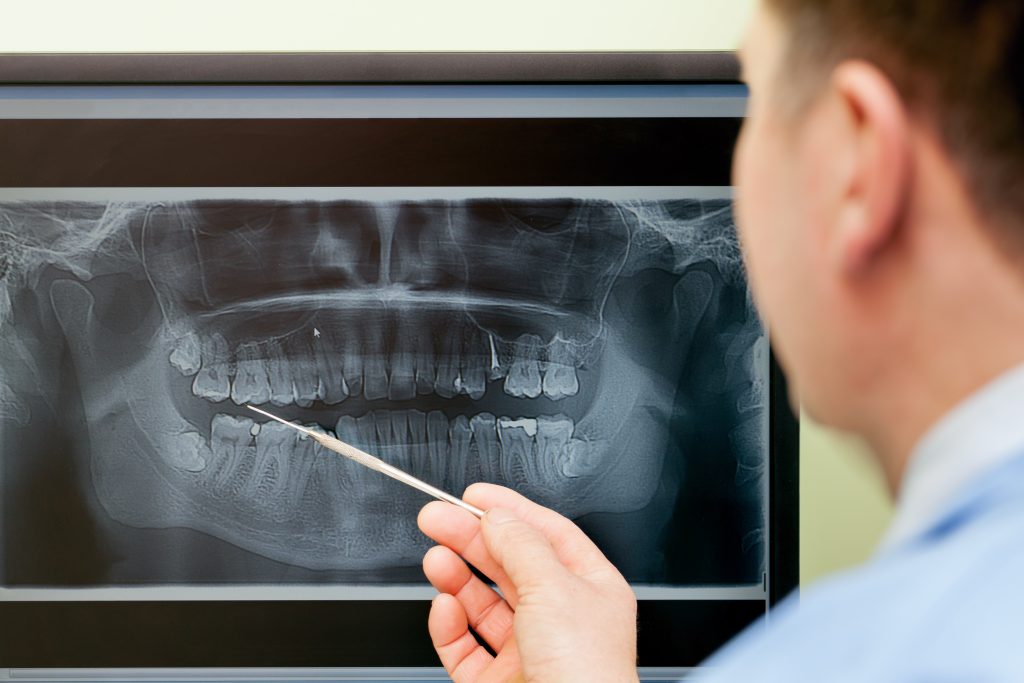 Some wisdom teeth erupt without causing any oral health problems or issues at all. Many times, however, wisdom teeth may require extraction due to:
Erupting i

n the wrong position, which can trap food between teeth, make it difficult to floss, and increase the risk of cavities.

Crowding from other teeth, preventing wisdom teeth from erupting.

Coming through only partially, inviting bacteria and infection.

Impacting, which can form a cyst on or near the impacted tooth and damage nearby tooth roots.
Tooth Extraction (Other Than Wisdom Tooth)
When decay, disease, or trauma tooth damages a tooth, it may need extraction.
Orthognathic Surgery (Repositioning of the Jaws)
When the jaws and teeth don't align properly, orthognathic surgery may alleviate painful symptoms and restore the proper function of the jaw joint. Corrective surgery can also improve speech, sleep apnea, periodontal health, breathing, and facial aesthetics.
Restoration for Trauma to the Face
Facial restoration oral surgery corrects certain maxillofacial skeletal deformities of the jaws, face, and soft tissues. These deformities can be the result of genetic, developmental, environmental, or congenital factors. Facial restoration aims to help improve the appearance and function of the face and jaw.
Made of strong titanium cylinders, dental implants act as replacement roots for missing teeth. Your oral surgeon places the implants in the jaw bone to secure them in place. If one tooth is missing, a crown will be placed on the implant to match the natural appearance of your other teeth. If multiple teeth are missing, your oral surgeon may place a dental bridge or dentures.
Reconstructive and Cosmetic Surgery
Whether the jaw, facial skeletal area, or soft tissues of the face have experienced trauma or unwanted side effects of aging, an oral surgeon can perform reconstructive and cosmetic surgery to improve function and appearance.
How Long Does it Take for the Mouth to Heal After Oral Surgery
?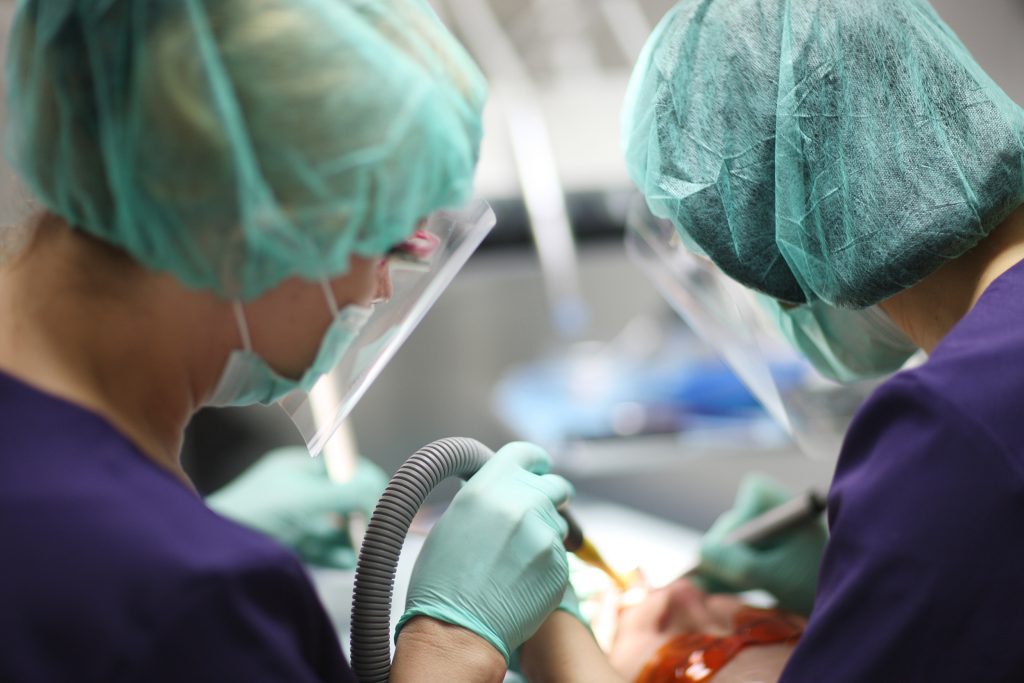 Since each oral surgery procedure is different, recovery time varies. Typically, however, your oral surgeon will recommend taking it easy for 48 to 72 hours following surgical treatment. You may also be guided—during post-surgery recovery—to eat soft foods and abstain from certain activities (such as vigorous exercise and drinking out of a straw).
You may need an over-the-counter pain reliever to help reduce pain and inflammation. In some cases, you may also be prescribed pain medication, particularly in the case of a more invasive procedure such as jaw repositioning.
How Much Does Oral Surgery Usually Cost
?
Most types of health and dental insurance plans cover surgery procedures at least partially. If, however, you don't have a dental plan, our PDFP financial coordinators are here to help. We offer flexible payment options, including CareCredit for incremental payments.
How Do I Know if I Need Oral Surgery
?
One of the best ways to know whether you need dental oral surgery is to schedule a consultation with an oral surgeon. Here at Penn, our oral surgeons provide precision diagnosis and comprehensive treatment. Becoming an oral surgeon requires several years of residency training after obtaining a medical degree. This added expertise enables you, the patient, to experience high-quality, advanced dental care and treatment.
And, if you have already been advised you require oral surgery, our team would like to extend a complimentary "pre-surgery guide" to help you prepare. This free downloadable eBook, "The Penn Dental Family Practice Oral Surgery Advantage," provides further insight into:
Types of oral surgery

Meet and greet of our PDFP oral surgeons

Why PDFP shines as a leader in oral surgery
To begin the next steps toward oral surgery, schedule an appointment with an oral surgeon now. Or, call us any time at 215-898-7337.