The American Association of Orthodontists recommends that all children have their first orthodontic consultation by age seven — and you've probably noticed that the majority of those wearing metal braces on their teeth are tweens and teens.
But even if your teen years are well behind you, that doesn't mean the window for straightening your teeth has closed. Orthodontic treatment for adults is not only possible, but increasingly common. The AAO estimates that one in three orthodontic patients is an adult, and advances in orthodontics make it easier than ever for adults to achieve straight teeth and a healthy smile.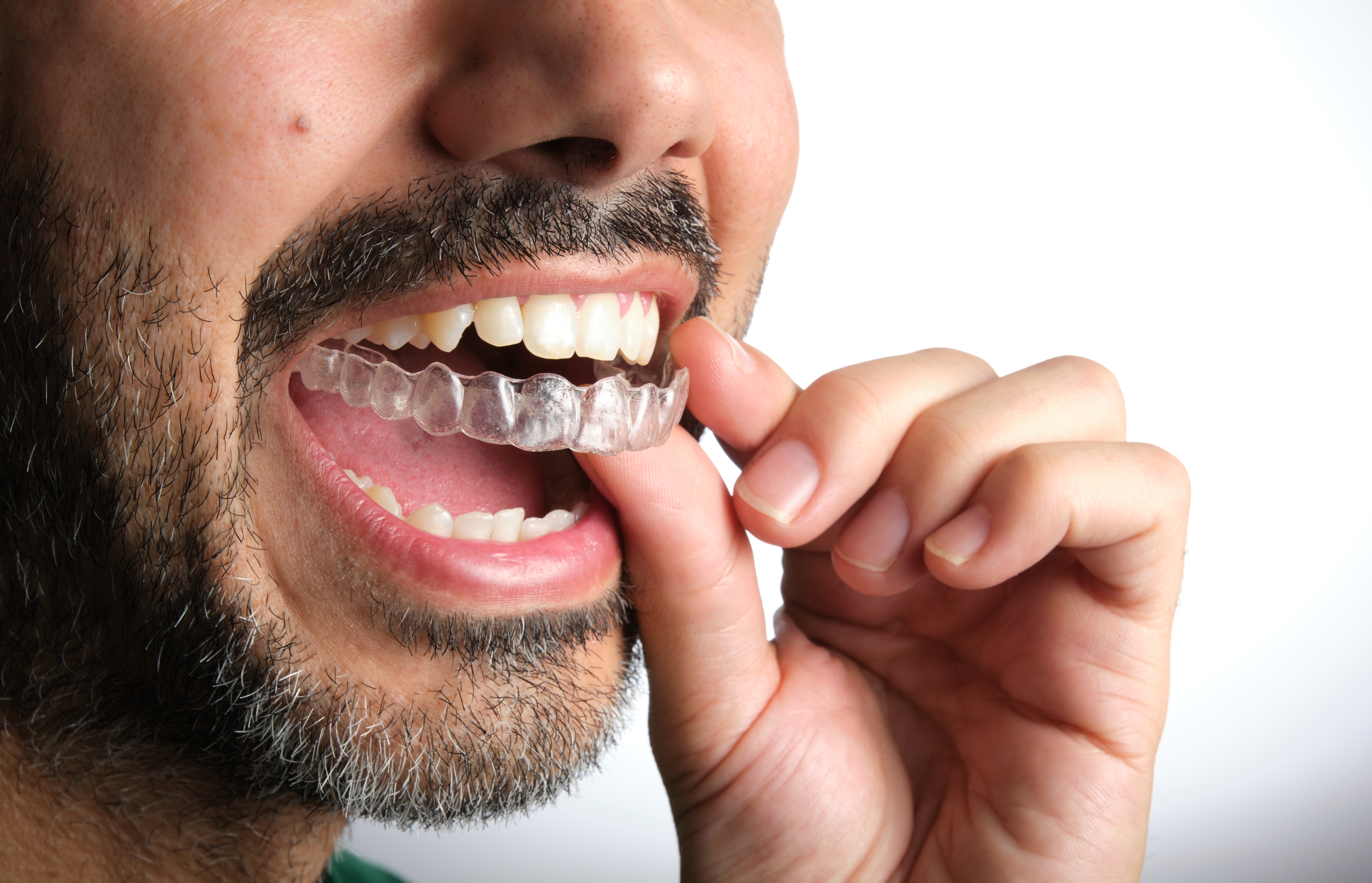 Penn Dental Family Practice is committed to providing the highest-quality dental care for all ages, including orthodontic treatment for adults. We offer both traditional metal braces and invisible braces, both of which can straighten your teeth, and give you a smile you can't wait to show off.
How
Orthodontic Treatment for Adults
is Different
No matter your age or the type of braces you wear, the actual physical process of straightening teeth is the same: The braces apply force to your teeth to gradually move them into the desired position.
By the time you reach adulthood, you've finished growing, and your bone tissue is denser than a child's. This doesn't mean that orthodontic treatment is impossible, but it does mean it will most likely take longer to achieve your goal of properly aligned teeth.
Oral health issues that have developed into adulthood can also affect your orthodontic treatment. Adults are more likely to have concerns like cavities, damaged teeth, gum disease, or worn teeth than children, and these must be addressed before straightening your teeth. Other habits that can influence your treatment include smoking, and grinding your teeth. Depending on the condition of your teeth, you may need to undergo additional treatment from dental providers before you can start treatment.
Traditional Metal Braces
or Clear Braces?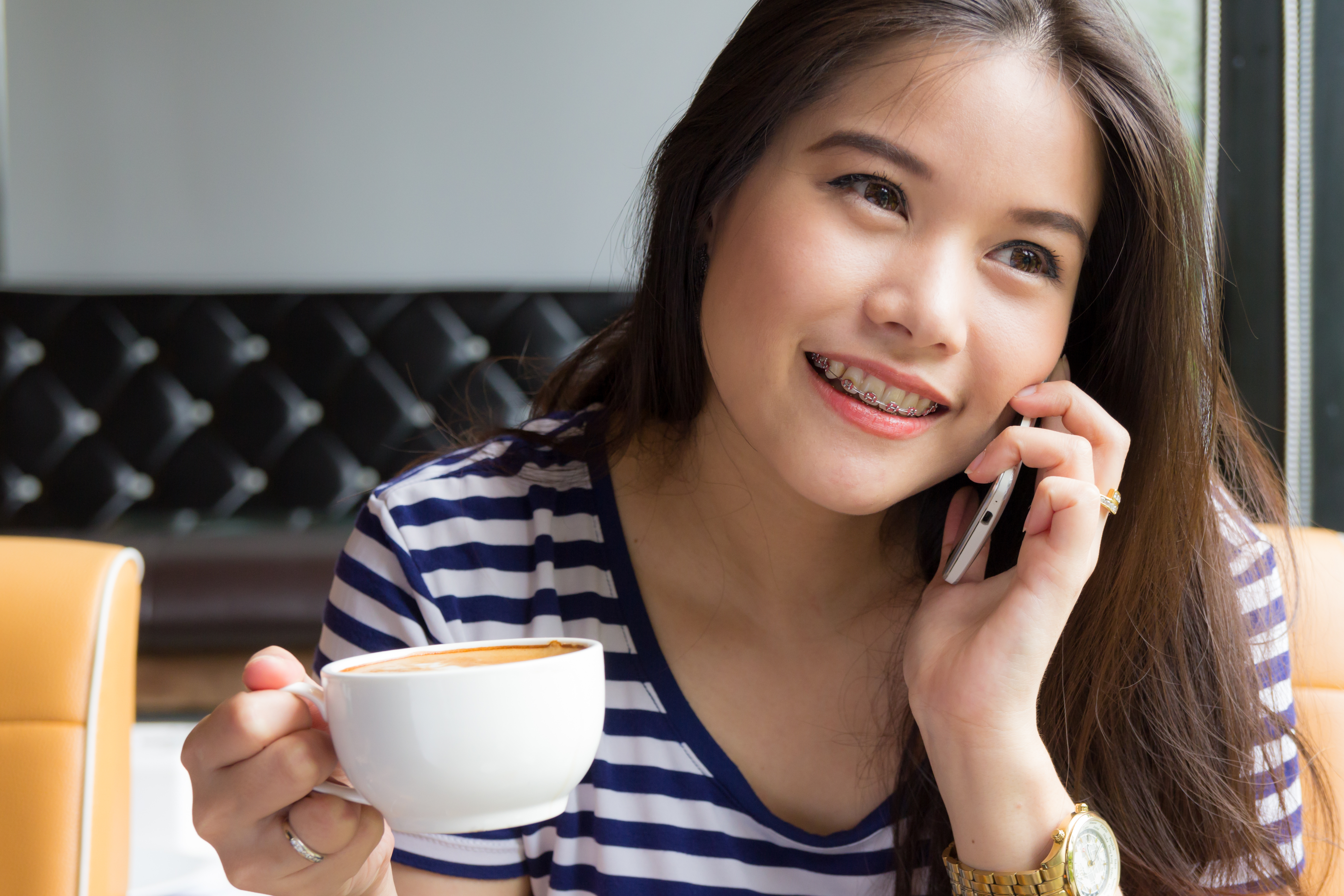 One common concern among adult orthodontic patients is how their braces will look during treatment. Concerns about the appearance of brackets and wires keep many people from actually seeking orthodontic care.
At PDFP, we understand that you care about your smile, even during treatment. That's why we offer multiple options to move your teeth, including both traditional metal braces and invisible braces.
Straightening your teeth with traditional braces starts with adhering metal brackets to your teeth, which are connected using a wire. The orthodontist tightens the wires periodically, which gently moves your teeth into a new position. This is an effective method for aligning your teeth and correcting a bad bite, but the braces are visible.
Using invisible braces involves wearing a series of clear aligners that fit over your teeth. Every two weeks you switch to a new aligner, which gradually repositions your teeth. The advantage of using aligners is that they are practically invisible — in most cases, it's impossible to tell when you're wearing them.
In either case, orthodontic treatment for adults typically takes about two years, with some people needing braces for up to three years.
4 Reasons Adults Should Consider
Orthodontic Care
Investing in braces does more than give you straight teeth and a confidence boost. Orthodontic care can provide several benefits to your overall oral health and well-being, including:
Reduced risk of tooth decay.

Misaligned teeth can make it more difficult to properly brush and floss, increasing the number of bacteria in your mouth and the risk of cavities.

Reduced risk of tooth injury.

When you have a

bad bite

or crooked teeth, you have a greater chance of breaking a tooth or causing excessive wear.

Improved speaking and eating abilities

. You may not even realize how your teeth affect your speech and chewing until you realign your teeth. Chewing may be less uncomfortable, and you will be able to speak clearly when your teeth are in the correct position.

Reduced bad breath.

That same bacteria that cause

tooth decay

can also cause bad breath. Correcting your smile can prevent bacteria buildup, helping you maintain fresh breath.
Adult Orthodontics
at Penn Dental Family Practice
At Penn Dental Family Practice, we provide orthodontic care for all ages, including traditional and invisible braces. We also offer a full array of cosmetic dentistry services to help you achieve a bright, white, and healthy smile you can't wait to show the world.To learn more about cosmetic dentistry at PDFP, download our complimentary guide to the best procedures for an attractive and healthy smile. You can also schedule a consultation with one of our orthodontists to discuss your options online by clicking here, or by calling (215) 898-7337.