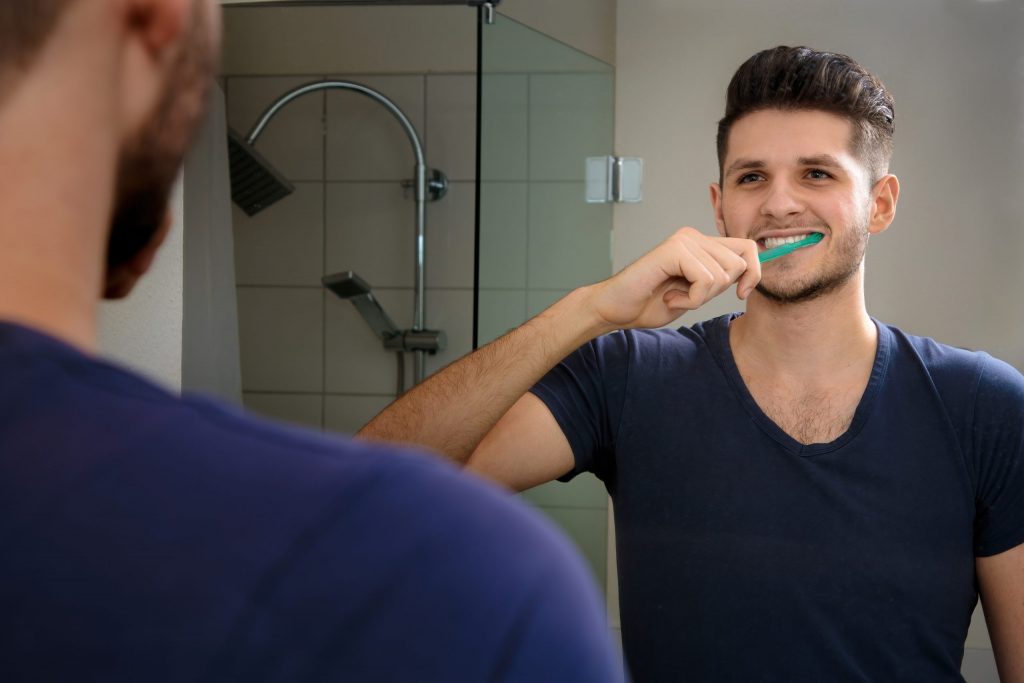 Philadelphia has plenty to smile about. The Liberty Bell. Labor Day crowds boogieing on the Ben Franklin Parkway. Mummers strutting down Broad Street on New Year's Day. And cheesesteaks—from Pat's, Geno's, or anywhere else!
Philly is a brilliant place to be, and the teeth whitening dentists at Penn Dental Family Practice (PDFP) think people in and near Philadelphia deserve brilliant smiles.
Whitening your teeth is a cosmetic dentistry procedure. But it isn't unimportant. Scholarly research shows our perception of our smile shapes our perception of ourselves.
An attractive smile can make us feel happier and more confident. Such attitude shifts can boost our performance on the job or in school, increase our enjoyment of social settings, and nurture a more positive outlook on life.
At PDFP, our dentists frequently hear patients from Philadelphia and the region ask about teeth whitening. Read on for information about your options, including tooth whitening dentistry in our Locust Walk and University City offices.
Do You Need
Professional Teeth Whitening
for a Brighter Smile?
Going to a dentist for teeth whitening isn't necessarily your only choice. The whitening treatment you should use depends on how seriously your teeth are stained and how quickly you want results.
Whitening Toothpastes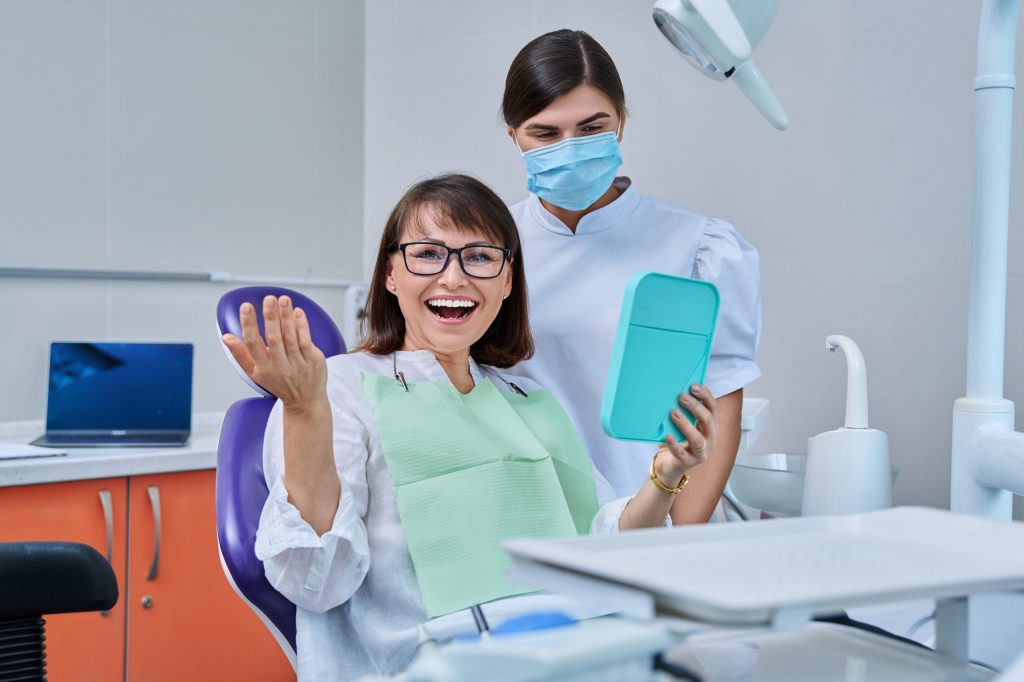 All toothpastes contain some mild abrasive ingredients (such as calcium carbonate, dehydrated silica gels, and hydrated aluminum oxides) to help remove dental plaque, food debris, and surface stains.
Some whitening toothpastes contain more abrasives and polishing agents than regular toothpastes do. Some contain blue covarine, a chemical that adheres to teeth and instantly makes them appear whiter. No matter their ingredients, whitening toothpastes don't change your teeth's actual color.
If you simply want to remove light surface stains, such as those caused by coffee or tobacco, you could first try a whitening toothpaste. Use it twice daily. Your teeth should start looking whiter in two to six weeks.
Choose a toothpaste with fluoride so you keep protecting your teeth against decay. Also, choose one bearing the American Dental Association (ADA) Seal of Acceptance. When you do, you'll know you aren't using an overly abrasive product that could damage your tooth enamel and the dentin beneath.
Claims that charcoal and charcoal-based pastes and powders whiten teeth have gained traction in recent years. Researchers do not have sufficient data to establish whether charcoal is safe or effective for teeth whitening. Dentists recommend other, proven methods instead.
Over-the-Counter
Home Whitening Kits
While whitening toothpastes don't contain bleaching agents, over-the-counter (OTC) home whitening kits that do are available.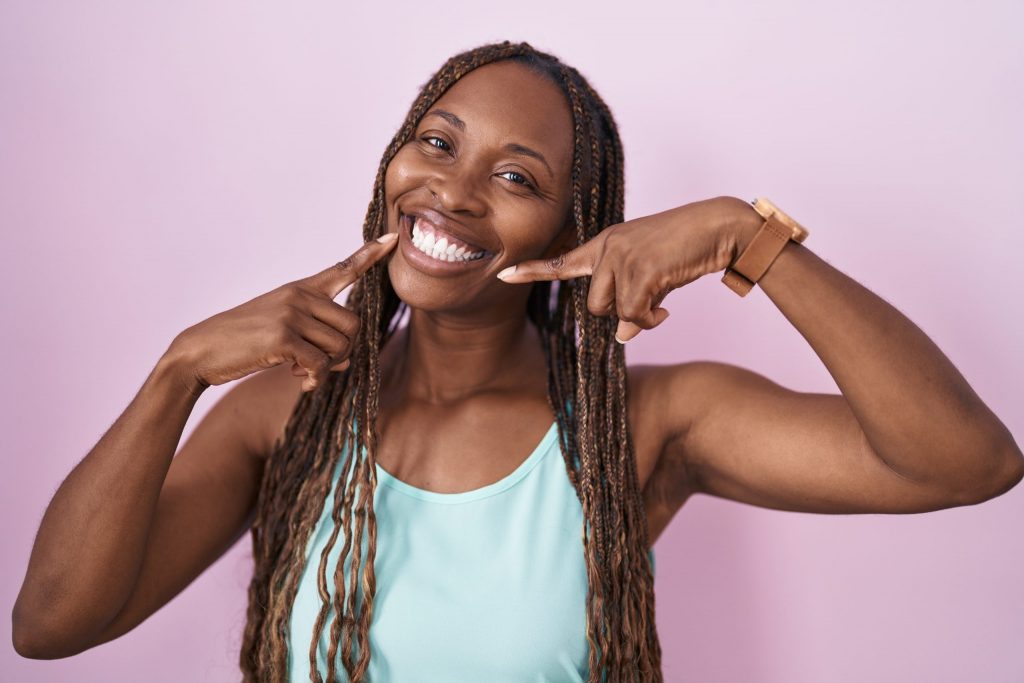 Grocery and drug stores in and around Philadelphia, as elsewhere, stock their shelves with tooth whitening trays and strips, paint-on gels, chewing gums, and mouthrinses. These products contain chemical bleaching agents in varying concentrations. The most commonly used chemical agents are hydrogen peroxide and carbamide peroxide.
OTC whitening kits, like whitening toothpastes, can remove superficial stains from your teeth. Results depend on how closely you follow the kit's instructions. You may see a noticeable difference within a week. More likely, you'll see the lightness you want after at least two to four weeks.
Home whitening kits are relatively safe when used as directed. But misuse or overuse can cause sensitivity to heat and cold in the teeth, gum irritation, and tooth decay.
Some home whitening kits add light-emitting diodes (LEDs) to the process. LEDs activate and accelerate the bleaching agents in the whitening solution filling the mouth tray. Light-activated teeth whitening systems carry the risks of other OTC kits. They also risk tooth surface dehydration and damage to tooth enamel.
Why
Whitening Your Teeth
with a Dentist Offers Better Results
Our patients often ask if whitening toothpastes and OTC home whitening kits yield results comparable to those of professional treatments. Although these products can lighten teeth, they cannot offer the same results a dentist's teeth whitening offers.
An in-office professional teeth whitening dental procedure safely uses a stronger bleaching solution than those available over the counter. Dentists use a whitening gel with a hydrogen peroxide concentration of up to 40%. Gels in home kits have a 5%-6% concentration.
Dentists can also provide patients with take-home trays for daily use. These trays offer more gradual results, lightening the teeth over the course of about two weeks. They contain a whitening gel with a 10%-15% hydrogen peroxide solution—still stronger and more effective than gel in OTC trays.
At PDFP's Locust Walk and University City locations, an in-office whitening process lasts about an hour and a half. Chairside whitening brings immediate results. After the procedure, most patients find their smiles are anywhere from five to seven shades lighter.
Before you leave, your teeth whitening specialist may also give you take-home trays you can use to touch up and maintain your newly brighter smile.
Philadelphians Are Finding Brighter Smiles at Penn Dental
How long does teeth whitening last? No procedure's results last forever, and results vary by patient. Dentist teeth whitening can yield a brighter smile for anywhere from a few months to a few years.
You can help make the results of your teeth whitening last longer. Maintain proper oral hygiene. Reduce your intake of soda, coffee, tea, red wine, and other drinks that stain your teeth. If you use tobacco, avoiding further tooth stains is yet one more good reason to stop.
And how much does teeth whitening cost? Most insurance plans don't cover the treatment. At PDFP, we work with patients to make and keep dental whitening costs affordable. We'll help you establish a realistic, achievable payment structure that fits your and your family's financial plan.
If you are in or near Philadelphia and want a smile as brilliant as our city and region, schedule your appointment online or call 215-898-PDFP (7337). We can help you get the whiter teeth and brighter smile you want.