It's important to take your oral health seriously, and is therefore equally important to find the right provider for you. So, how do you find the best dentist in Philadelphia for your unique needs?
There are five primary factors that you should use to evaluate a practice. Consider the following indicators of a top dental practice alongside your personal preferences.
Five Signs You've Found One of the Best Dentists in Philadelphia: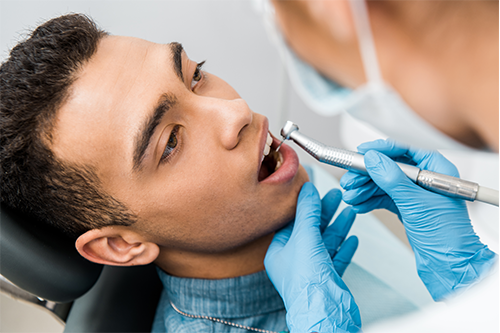 Dedication to dentistry: You may be young or old. You might be interested in cosmetic dentistry or just want a general evaluation. You may be bringing your child in for a first cleaning or coming in for your own procedure. Regardless of who you are, you should be able to tell that your dentist cares about you and your oral health.
Trust is essential to any provider-patient relationship. Your dentist trusts that you will provide all pertinent information when going through your medical history and symptoms. Likewise, you as a patient should trust that your dentist will only recommend the best available care methods for your needs. The top dentists share the same overarching goal: for you to be healthy.

Top level qualifications: Check your dentist's expertise on their practice's website, if they have this information available. You can also find information about the dental specialty services the practice offers. Some dentists may belong to national associations or come from prestigious schools.
Excellent communication skills: In addition to providing direct oral and dental care, a great dentist will sit down with you to discuss your condition and treatment options. They should explain the details of your specific dental condition, including its severity and which treatment will respond the best. Likewise, you should feel comfortable asking any questions you have and, in turn, receive clear and thorough answers.

Friendly, accommodating environment: When you visit the practice, the relationship it has with patients should be evident right away. Do receptionists attend you promptly and with a smile? Are the insurance and payment details taken care of upfront, or do you find out about bills at the last minute? These details make or break your experience at the dentist's office. Again, you can research online to see what patients have to say about a specific practice's environment and hospitality.

Clarity regarding payments: Understanding the price of treatment is essential to all patients but especially those on a tight budget. When evaluating a practice after your first visit, consider whether or not your dentist was clear about the costs of your procedures. Some of the best dentists in Philly will make efforts to find affordable options for patients who need them
At Penn Dental Family Practice, our goal is to provide top quality care, comfort, and support to every patient. Our dentists are some of the best in Philadelphia because of our compassion, thoroughness, and extensive experience in dental medicine. Get in touch with us today to schedule an appointment!