Are you looking for the best pediatric dentist in Philadelphia? We trust that you are, since you are sitting down to do the research now. What we want to tell you though is that your research can end here, because the most trusted pediatric dentist in Philadelphia is right in front of you.
At University of Penn Dental, we use our industry-leading skills and resources to train the top dental doctors of tomorrow, and treat the patients of today. So why not sign your child up as a patient with us? No other pediatric dentist in Philadelphia will treat your child with the care and expertise that Penn Dental provides.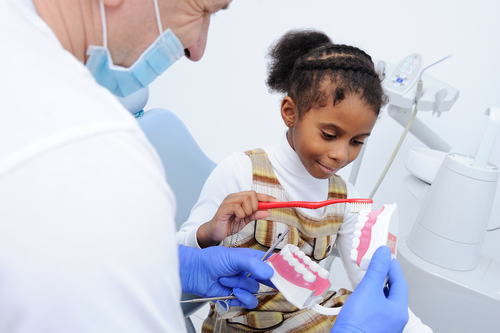 It's true: For years now, parents just like you have entrusted Penn Dental with their children's dental care. Whether 3 or 17 years old, Penn Dental provides the quality of pediatric and adolescent dental services to earn the respect and trust of parents in the Philadelphia region.
We at Penn Dental are confident that upon your first visit, both you and your child will feel comfortable with us and will appreciate the quality of our work. To give you a closer look at what you may expect from your visits with Penn Dental, please enjoy this outline, below:
Penn Dental staff are experts trained to work specifically with pediatric patients and the parents that accompany them.
Doctors at Penn Dental value patient education, and communicate to both children and parents alike in terms that they can understand.
To enhance the educational experience of our younger patients, and to make them feel more at ease, doctors utilize show-and-tell techniques. These techniques often help children to understand dental care as non-threatening and enjoyable.
Printed take-home materials for further parent education address different aspects of your child's dentistry.
For more information about the pediatric dentist Philadelphia trusts, call your local Penn Dental office, or visit us online today.