Do you have bad breath that just won't go away? Are your gums swollen, tender, or bleeding? Have you lost some of your teeth? Your general dentist may tell you it's time to visit a periodontist.
What is a periodontist? A periodontist specializes in the prevention, diagnosis, and treatment of gum disease, and in the placement of dental implants. The dental profession calls periodontists masters of both hard tissue (teeth and bones) and soft tissue (gums, cheeks, and more.)
The Risks of Untreated Gum Disease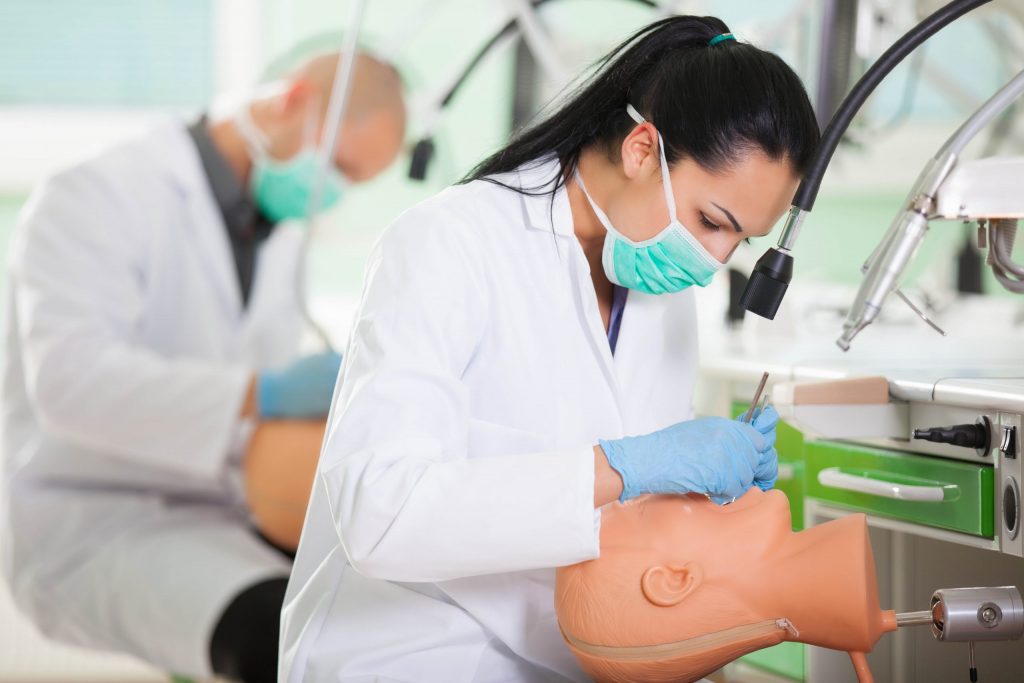 Almost half of U.S. adults age 30 and older (47.2%) have periodontal disease in some form or other. Among those age 65 and older, the percentage increases (70.1%). It's a serious, often "silent" threat, with symptoms that don't manifest until the disease is in advanced stages. Untreated, it can damage not only the soft tissue of the gum, but also the bone supporting the teeth.
Tooth loss isn't the only possible outcome, either. Periodontal disease can strain the immune system. It's been linked with heart disease among other negative effects on overall physical health. Research suggests it may even pose a risk to mental health.
Fortunately, periodontal procedures and services such as those Penn Family Dental Practice offers can help keep your teeth and gums healthy, your smile bright and beautiful, and your oral health in great shape.
A
Periodontist Is A Dentist Who Specializes
"Around the Tooth"
The word "periodontia" derives from a combination of the Greek words "peri" (around) and "odon" (tooth). It literally means, then, "around the tooth." It's an appropriate name for the discipline largely, though not exclusively, focused on diagnosing and treating gum disease.
What is a periodontist going to study and do in order to practice this discipline?
Beyond earning their undergraduate degree —usually in the sciences— and completing the standard four-year Doctor of Medicine in Dentistry (DMD) curriculum at an accredited dental school, periodontists also complete specialized residencies.
For example, during the three-year periodontics residency program at the University of Pennsylvania's School of Dental Medicine, residents spend 60% of their time in the clinical setting. They gain in-depth knowledge and firsthand experience in a range of treatment options, including:
Scaling and root planing


These

regenerative procedures

involve deep cleaning of plaque and tartar below the gum line (scaling), and smoothing a tooth's root to help the gum reattach to the tooth (root planing). Periodontists can also remove damaged root tissue in a process called root surface debridement.

Periodontal surgery


Periodontal surgery treats gum disease and the damage it causes. Types of periodontal surgery include

gum graft

s,

bone grafts

,

gum tissue

pocket (or "gingival flap") reduction, and crown lengthening (removing

soft tissue

overgrowth from the teeth).

Periodontal prosthesis


Prosthetics include fixed bridges, removable dentures, and other options for restoring the mouth's structure, function, and appearance.

Dental implant surgery


Dental implant surgery replaces natural teeth and their roots with artificial ones. This surgery is for patients who, depending on their circumstances, can't wear or don't want bridges or dentures.

Tooth movement and adjunctive orthodontics


These procedures move, align, or redistribute existing teeth using appliances — braces, aligners, palatal expanders, and other methods— to facilitate

placement of dental implants

.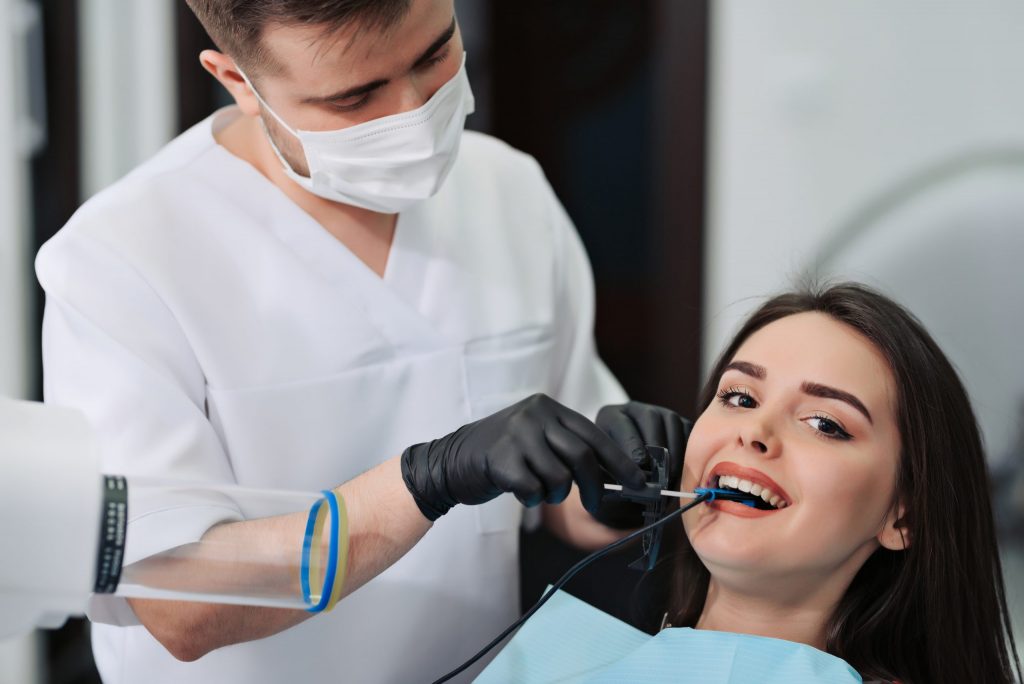 After successfully completing their residency requirements, periodontists, like all dentists, must be licensed by their state board of dentistry. Licensure involves passing the written Integrated National Board Dental Examination, and, in most licensing jurisdictions, satisfying a clinical examination requirement.
Additionally, periodontists must earn their specialty certification by passing the American Board of Periodontology's written and oral exams. To retain their Diplomate (Board-certified periodontist) status, they must complete continuing education and be examined for periodic recertification.
What You Can Expect When You Visit Your Periodontist
What is a periodontist visit like for the patient?
You can expect your periodontist to review your full medical and dental histories. Your periodontist must know if you have conditions (for example, heart disease or diabetes) or take medications that would affect possible treatment options.
Your periodontist will examine your teeth and gums, looking for loose teeth, checking for gum recession, and measuring the space between your teeth and gums (periodontal pockets). Your periodontist may use X-ray imaging to see how healthy the bone below your gum line is. Having established this picture of your teeth and gums' health, your periodontist will recommend one or more procedures.
The number of visits you'll need to make depends on the complexity of your case and your course of treatment. At Penn Dental Family Practice, where we offer a comprehensive range of dental and oral health services under one roof, seeing your general dentist and periodontist on the same day isn't uncommon.
Don't let periodontal disease cause you discomfort and pain, steal your smile, or diminish your quality of life. Schedule your appointment online with Penn Dental Family Practice today, or call us at 215-898-PDFP (7337).