Your smile is your best asset, so be careful in choosing the right cosmetic dentist for you.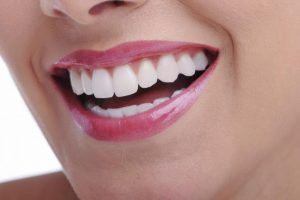 Summer is upon us and it's time to show off what you've got. The problem is, we don't always taken care of what we have. With this in mind – there are plenty of cosmetic surgeons and dentists to help us reach that potential that we once had – or always dreamed of having.
That's where Penn Dental Family Practice steps in to help you reach that potential.
With 3 convenient offices and over 30 dentists, you can't go wrong!
So why is Penn Dental Family Practice the best Cosmetic Dentist in Philly? Here's what people are saying…
3 Reasons Residents Choose PDFP as the Best Cosmetic Dentist in Philly
We Exceed Expectations

Here at Penn Dental Family Practice, we're not just a run-of-the-mill dental office. Many of our dentists here are professors at University of Penn Dental Medicine – teaching and equipping the next generation of students.Because of their vast knowledge of dentistry, and continuous discovery of new techniques and materials – our innovative dentists here have the ability to exceed your expectations. Just check out Kathy's testimonial."Hi, I'm Kathy. I'm an employee of the University of Pennsylvania and I'm a patient of Dr. Mastaj. I have been wearing my [aligners] about 10 months now and I was amazed that after 6 months, my teeth were completely straight and all my spaces were gone. I am extremely pleased with the level of care that I received and the result I got as well. Thank you!"


Our Purpose Is Our Patients

Many cosmetic offices can claim to be an advocate for their patients, without understanding the true meaning. An advocate is a person who publicly supports or recommends a particular cause or policy. If there is treatment recommended that is only suggested, but medically is not conducive to their need – we will not recommend this treatment be performed, meanwhile educating you on the reasons why. This commitment defines the integrity of our staff.

We Give Back Your Self-Confidence

In a study performed by Bupa, an international healthcare group, they discovered that:
–28% of people don't smile in their pictures because they don't like their teeth.
-Regardless if they smile, 81% of people don't find their smile attractive.
-42% of people say if they could change anything about themselves, the first thing they would change would be their smile.
We understand the importance of taking pride in your smile, and we always deliver on our promise to be the best cosmetic dentist in Philly by putting that confident smile back on your face.
Penn Dental Family Practice is considered the best dentist in Philly also because of our staff. From the receptionists to the dental assistants, they all have the same passion providing you with honest and confident dentistry.
For more information on how you can become a part of the family of the best dentist in Philly, and also testify with your smile that others can be guaranteed that we are the best cosmetic dentist in Philadelphia, call us at 215-898-PDFP.
You can also check out our website for information on how to brighten you smile.