Smiling never felt so good with these tips that will give you a radiant grin from ear to ear!
I once heard somebody tell me that the journey doesn't start at the beginning, but it begins at the end. This quote completely defines the beauty of the upcoming season of college graduations.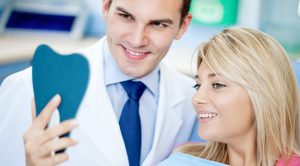 Our dentists in Philadelphia recognize the hard work that you have done, and would like for you to be prepared for your big day ahead. That's right – GRADUATION! Get ready for all the photograph's and family get-togethers. Get ready to smile, for a lot of pictures!
But before that happens, shouldn't you check on the status of that smile?
What Dentists In Philadelphia Want You To Know
According to a study published by National Smile Month, about 48% of Americans are unhappy with their smile, and 68% of those people claim they are unhappy because their teeth are discolored.
Have you ever felt this way? Reasons aside from discoloration of their teeth that cause someone to become self-conscious or ashamed of their smile may be:
Bad breath

Missing teeth

Crooked teeth

Old, ugly fillings

Severe cavities
There are a number of reasons to not want to shine those pearls for the camera's on graduation day – but it doesn't have to be that way! By visiting your local dentist in Philadelphia, you'll be able to prepare yourself for that big day.
So what will these dentists in Philadelphia advise you to do about your smile? Check out some of these tips that will help you prepare for your big day:
Get a routine check-up and cleaning:

Some of those stains on your teeth don't need a lot of work to get off. Sometimes just a routine cleaning will polish out those coffee/soda stains!

Check out Invisalign:

Perhaps your graduation isn't for a year or two from now – perfect! If you're worried about the spacing or crowding of your teeth, get started with Invisalign and enjoy wearing clear aligners while you quickly and effectively straighten your teeth for your big day!

Whiten your teeth:

Without much effort at all, you can bleach your teeth with over-the-counter bleach trays, or find some more effective ways of chair-side whitening with your local

dentist in Philadelphia

.
Last but not least – don't forget to brush and floss daily. We recommend at least 2 times a day. This will help fight off cavities, bad breath and unnecessary staining.
For more information on how you can more easily find the right dentist in Philly, check out this comparison chart. You will discover the dentist that is right for you!