Let your smile shimmer and shine with these tricks to keep your smile bright!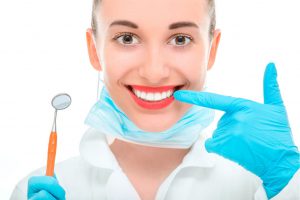 Many of us have spent hundreds, even thousands of dollars on products that promise to whiten our teeth. After the money has been spent, we wonder which products work the best. According to NBC News, America spends more than $1.4 billion on teeth whitening per year! While some are satisfied, others are not.
The truth is, everybody is different and each mouth reacts differently to different products.
The Philadelphia Dentistry experts here at Penn Dental Family Practice have gathered 5 tips and tricks to SAVE you money and keep your pearls shining bright! Are you ready to discover an affordable & effective way to save money? Let's get started!
Dentists in Philadelphia Share Their Secrets..
Are you ready for the shockers?
Baking Soda & Peroxide
Alright, we admit – this one may not be a shocker. As told by your grandparents and your great-grandparents, brushing your teeth with baking soda & peroxide is a great natural whitener. By mixing a small amount of each, you can create a paste to place onto your toothbrush.
The peroxide works as an antibacterial agent that cleans your gums and rids your mouth of germs. The baking soda applied, if too much – can become so gritty that it can harm the enamel on your teeth so be careful. When mixing together, the paste should not be too gritty. If it is, add a bit more peroxide to smooth it out.
Always Brush After Eating & Drinking
Although this may seem tedious – by brushing your teeth after every meal and after drinking dark, staining drinks, you will be able to reduce your risk of staining your teeth.
Items that are most likely to stain your teeth include (but are not limited to):
Coffee and wine
Dark foods such as beets, cranberries, blueberries, etc
Smoking & chewing tobacco
Coconut Oil
Maybe you've heard the hype about the coconut oil's healing properties. Coconut oil is an antimicrobial agent that helps whiten teeth. Many people put a spoonful of coconut oil in their mouth and swish it around for 5-20 minutes. You can do this after you brush, or brush with coconut oil as well.
Routine Dental Visits
We understand that this may not be surprising – but vitally important. Keeping your routine dental visits are important because this allows your dentist or hygienist to stay informed on the status of your teeth and gums. Routine dental cleanings help keep plaque and buildup out of underneath your gum tissue – promoting a healthy smile.
Sensodyne Whitening Toothpaste
Although this may not be considered "natural", using a quality toothpaste during your brushing routine is important. Brushing with Sensodyne Whitening toothpaste helps keep hot/cold sensitivity at bay – while brightening your smile without the harsh chemicals that can damage your teeth!
Dentists in Philadelphia are known to provide the highest quality of dentistry thanks to our local, prestigious dental school. Fortunately along with that has brought about quality Philadelphia cosmetic dentistry to bring you whitening services in our office as well.
For more information on a Philadelphia dental office to visit, give us a call here at Penn Dental Family Practice by calling 215-898-7337 or schedule an appointment online.
Related Tags: Philadelphia Dentistry | Philly Dentistry