Preparation is key and we're here to help you get started!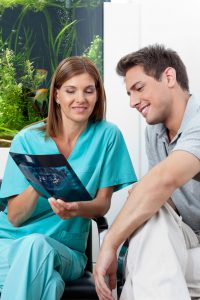 School is just around the corner here at the University of Pennsylvania and you know what that means! Classes, supplies, and an overbooked schedule.
It's Every College Student's Dream
So, what about the technical details? Some students come with the privilege of having parents that arrange their health and dental benefit plans. Unfortunately, that's not the case for everyone.
For those without insurance – there is hope, and Penn Dental Family Practice has the answer for you. For $399 a year you can receive up to $1,500 in dental coverage through the University of Pennsylvania.
Here's What You Get
Free Cleanings, Exams and X-rays


Within your coverage you are eligible for 2 free cleanings, exams and x-rays within a 12-month period. Cleanings and exams are a vital part in maintaining your oral health and keeping your chompers in tip-top shape.

Access to Emergency Treatment


Not that we are anticipating you to have a dental emergency, but in the case that this arises – you are eligible for free emergency treatment. There's nothing worse than tooth pain while you are studying for your final exam. Let us help take care of you!




Please note that this is palliative only to get you out of pain. If recommended treatment is performed, it will be charged out at the procedures normal coverage.

Invisalign Coverage


Yes, You heard that right! So you were never able to have braces growing up, but always wanted a

straighter smile

? Perhaps you had braces but you never kept your retainers in, and now you've developed some crowding. University of Pennsylvania will help cover your orthodontics up to $1,500.




Braces not only help with creating a straighter smile – but helps eliminate tooth decay and periodontal disease.

And so much more!


Check out all that our plan covers

here

.
Revealing your ideal smile will also benefit you long after your college years. From your first interview to your future children's weddings – this is an investment you'll never regret.
These are just a few reasons why not enrolling University of Pennsylvania's dental program would be the biggest mistake of the year. We strive to provide you with the highest quality of care, not just for your oral health – but for your wallet as well.
Get started by enrolling here, and if you're a brand new patient, make sure to bring in your toothbrush coupon when you arrive at your first dental visit with Penn Dental Family Practice.
Related Tags: Dentist Without Insurance | Dental Insurance