Never lose your teeth again!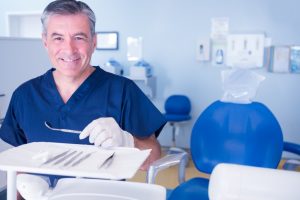 Having missing teeth, and then leaving them untreated can be detrimental to your smile. You've found your way to this blog, and that means you're aware that your smile is important. Chances are you've done your research, and discovered a few options to fix your smile. One of the best solutions for your smile are dental implants. If you need more information about dental implants, and your dental implant options continue reading to discover the best dental implant option for you.
What to Know Before You Go
According to the American Academy of Implant Dentistry, one out of four Americans over the age of 74 have lost all of their teeth. Another 69% of Americans between the ages of 35-44 have at least one missing tooth. With success rate of 98%, dental implants are a great permanent solution for your smile. The titanium implants are implanted into your jawbone and fuse to your natural bone. This provides you with a solid foundation for your replacement teeth. There are two types of dental implants that are available. Your dentist will be able to determine the best option for your situation. The options are:
Endosteal implants. These implants look like cylinders, plates, or screws, and surgically implanted into the jawbone. Doctors most commonly use endosteal implants.
Subperiosteal implants. A subperiosteal implant is a frame that is placed under the gums, but above or on the jawbone during dental implant surgery. Doctors typically reserve these types of implants people who have a shallow jawbone, and are unable to go through the procedure to rebuild the bone.
At Penn Dental Family Practice, you and your dentist can discuss the best dental implant options for your needs, and then develop a customized dental plan to restore your smile.
Single Tooth. If you're missing one tooth, your best option is a dental implant fitted with a crown.
Several Teeth. When several teeth are missing, you can opt to have multiple dental implants that support individual crowns or a fixed bridge.
All Teeth. If you're missing all your teeth, your best option may be implants that support a fixed bridge or an overdenture. With overdentures, you won't have deal with the mess and cost of adhesives.
To get started, call Penn Dental Family Practice today at 215-898-PDFP(7337), and make an appointment to discuss the best dental implant options for you.