Find out how to get white teeth with these easy tips!
Having white teeth can seem like it takes a lot of work, or that you need to sink a lot of time into maintenance to keep your teeth dazzling and white. However, we want all of our patients to know that this isn't the case! You can spend a little time on your teeth every day and have a shiny white smile.
If you want to make your smile whiter and make your teeth shine, Penn Dental Family Practice can help. Check out this list of helpful tips on how to get white teeth!
Our Favorite Tips on How to Get White Teeth
You may be able to do some simple teeth whitening at home to make your smile nice and white. Here are some tips on how to get white teeth to get you started.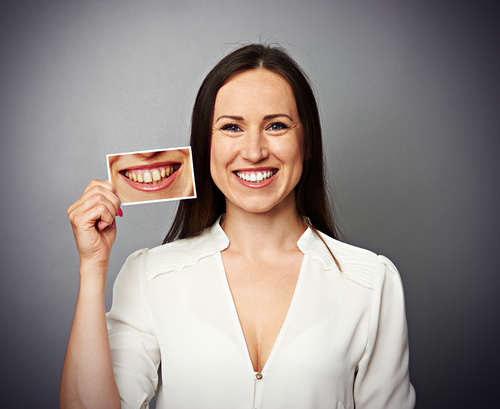 Home Teeth-Whitening Kits: You can go to a drug store to get home teeth-whitening kits that might help your brighten up your smile. This works best for situations like coffee-stained teeth that aren't particularly deep, and might be remedied by home teeth whitening. These kits usually contain carbamide peroxide, a bleach that sinks into your teeth and can actually change your natural tooth color. Some kits also contain a peroxide gel that you brush onto your teeth with a brush or apply to a tray that you fit over your teeth for a few minutes a day for some period of time. These options are the most "rigorous" of home teeth whitening. If you're casually interested in how to get white teeth, this might not be for you.
Home Teeth-Whitening Strips: Another kind of popular home teeth-whitening solution involves a strip that you place over your teeth for a few minutes a day. This strip contains a peroxide gel that works slowly to bleach your teeth to a whiter color. This is a gentler approach than the kits mentioned above, and usually doesn't provide as much whitening, or last as long. However, this may be a good solution for you if you want to know how to get white teeth for an upcoming event that you just want a small touch-up for, such as a party or a wedding.
Whitening Toothpastes and Rinses: This option is the least rigorous of the three discussed so far. You have probably seen toothpastes or mouthwashes marketed as "whitening" agent. These products usually contain abrasives or whitening chemicals that change the surface color of teeth, or polish them somehow. They don't change the natural color of teeth, and they usually require a longer treatment period to be effective. If you're just wondering how to get white teeth to lighten your smile and have the time to do it, this is the most cost-effective option.
Of course, if you're serious about whitening your teeth, nothing beats a visit to your dentist's office. Based on the results you want to see and your past dental history, your dentist will be able to put together a teeth whitening plan for you that can transform your smile.
This is especially important for patients who have dental implants, veneers, or crowns, because home teeth whitening will not whiten your cosmetic dentistry. That means your veneers and crowns, which were color-selected to match your teeth, will no longer match your teeth.
If you are serious about finding out how to get white teeth, give Penn Dental Family Practice a call. We can help you figure out if you can stick with in-home teeth whitening, or if your teeth whitening would be better handled by a dentist!