Meet Dr. Matsumoto, an orthodontics and periodontics expert on the PDFP team!
We recently sat down to talk with one of our newest dental experts. Dr. Kensuke Matsumoto is an orthodontics and periodontics specialist at our Locust Walk practice, a rare combination that brings incredible value to our patients. He brings a creative and detail-oriented approach to his work with patients, combining these two specialities for the best possible results. If you are looking for a way to straighten your smile and take care of your gums, be sure to come out to meet this Philadelphia orthodontist at our upcoming Open House!
PDFP: You have an Open House coming up. Can you tell me about that?
Dr. Matsumoto: The Open House is a great time to talk with patients about what they're looking for or thinking about. And, it's a great time for us to share what we are able to do for them, and what results they can expect.
PDFP: Can you tell me a little about your background?
Dr. Matsumoto: I was interested in digital devices, so I majored in electrical and electronic engineering in college. In the middle of my sophomore year, I had a great opportunity to be involved in a laser research project with a medical school in the university. Through that experience I decided I would like to work with people as some type of medical professional. Finally, I decided to be a dentist and applied to a dental school in Japan.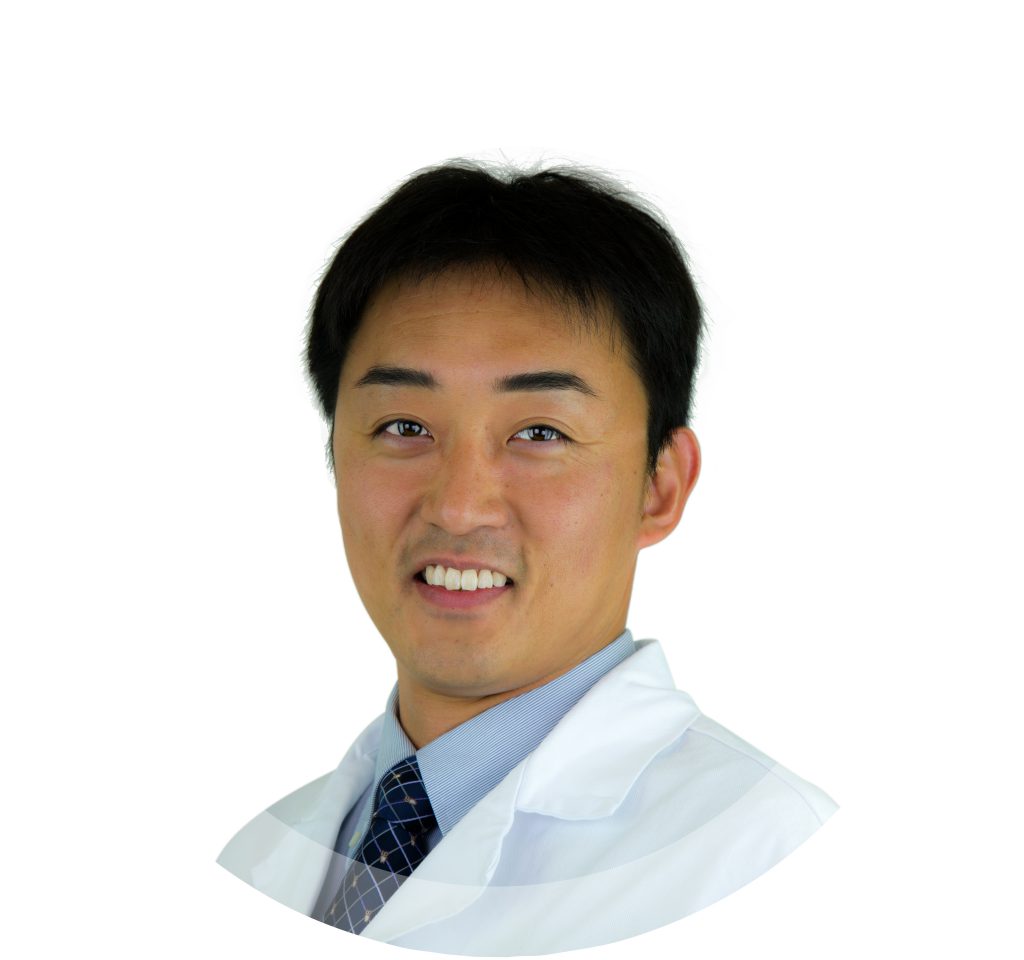 PDFP: What motivated you to pursue dentistry and, in particular, periodontics and orthodontics?
Dr. Matsumoto: I like origami; I've been practicing it since I was a kid. It's a part of Japanese culture. When I first thought about getting into a medical profession, I was thinking about surgery. However, after talking with others, I realized dentistry was actually a better fit for me. I get to do something that is artistic and focused on fine things. My dexterity, from practicing origami, helps my patients, too!
After I graduated from the dental school I worked as a general dentist for four years in private practice in Japan. I did a lot of restorative procedures, and I saw many patients who struggled with gum recessions, periodontal disease and crooked teeth. So, I consulted with periodontists and orthodontists during the treatment planning. The more I spent time with them and prepared teeth, the more I thought about the role of creating a better oral environment with periodontal and orthodontic treatment in order to provide longevity for the restorations.
My experience as a general dentist drove me to become a specialist (periodontist and orthodontist) to treat gum issues, minimize future periodontal problems and also to move teeth safely without creating periodontal issues.
PDFP: How has your perspective changed since you started in your speciality?
Dr. Matsumoto: When I started my residency in Penn, I was very excited to treat gum disease or do gum surgeries to cover exposed roots or move teeth. However, the more I saw patients, the more interested I was in how to maintain good oral environments, not only during the treatment but also during the patient's entire life. I learned how important it is to prevent potential issues, rather than just treat current problems, by combining periodontal and orthodontic knowledge.
PDFP: What is your favorite part of your work?
Dr. Matsumoto: I love the need to be creative in my work. There is no cookbook treatment for everyone, so I think about the best option for each patient. There are an infinite number of combinations to treat patients using the latest technology. Moreover, I'm thrilled to tackle each patient's problems with a team approach, working with everyone from dental hygienists and general dentists to oral surgeons and prosthodontists. The more expertise and experience I'm able to tap into, the better options I can provide for my patients!
PDFP: If someone is considering orthodontic or periodontal treatment, but not quite sure they're ready to commit… what would you tell them?
Dr. Matsumoto: Visit us! We would love to see you and talk about any questions you may have, without requiring any commitment to treatment. Penn Dental Family Practice is a very easy going environment; let us show you what we can do for you!
PDFP: What makes Penn Dental Family Practice unique?
Dr. Matsumoto: Every dental specialty is here and available for consultation. Everyone is working together for the best results for all patients. And, it's an academic institution, so the latest techniques and evidence based approaches are used in treatment.
PDFP: What is something fun about you that your patients might not know?
Dr. Matsumoto: I'm originally from Japan, so I am good at Origami. I can fold paper into a crane, a peacock,and more! It's a unique and creative exercise that I started when I was a kid. It has helped me to think and be creative. Come by the Open House and request your Origami original by Dr. Ken Matsumoto!
PDFP: What advice would you give to patients or readers of this blog?
Dr. Matsumoto: Please call or write to us with your questions, even if you feel hesitant to come to the Open House. We can put your mind at ease!
While most patients have to make separate appointments for first orthodontists and then periodontists, Penn Dental Family Practice is proud to offer the opportunity to meet with one doctor who has expertise in both specialities! Don't forget to register for the Open House on October 17th, 2017, so you can meet Dr. Matsumoto and our other specialists, and receive your free consultation.