October is Orthodontics Awareness Month!
When we think of orthodontics, most of us think of those advertisements of smiling kids in braces. But that's not a totally accurate picture of what braces are, or what they can do for you. Braces aren't just for those smiling kids, or even just for kids at all. Adults can also greatly benefit from the straightening and adjusting that braces can provide.
Penn Dental Family Practice is just what the name suggests: a family practice. We want all of our patients to know that braces are available for whoever needs them, not just kids. This October, we want to mark Orthodontics Awareness Month by helping our adult patients learn about an orthodontic treatment adult plan that will help them get the smile they want.
Penn Dental Family Practice offers several solutions for orthodontic treatment adult plans. If you're an adult considering orthodontic treatment, take a look at how we offer adult orthodontic treatment. If you think you might be interested in taking the next steps, give us a call. We would be happy to help you discover what adult orthodontic treatment can do for you.
Orthodontic Treatment Adult Programs for Our Patients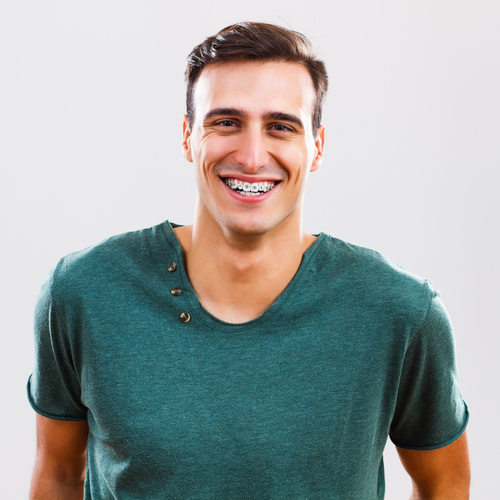 Adult orthodontic treatment is very similar to the more common orthodontic treatment that we provide for kids. When you're looking for an orthodontic treatment adult program, though, keep in mind the patients that the orthodontist you're working with is used to seeing. It's best to go with an orthodontist that you know is used to seeing adult patients.
There are a few differences between adult orthodontic treatment and the more typical children's orthodontic treatment. The first is that while an adult's mouth is finished growing, a child's mouth, even an older child or teenager, is usually still growing. As a result, adult teeth are fixed, fused by the root to the bone. This makes them more difficult to move, and requires orthodontists to use slightly more forceful methods.
However, traditional wire-and-bracket braces are not the only option for orthodontic treatment adult plans. Adults often opt for Invisalign, an orthodontic treatment plan for adults and some children that emphasizes a discreet approach to orthodontics. Instead of braces with highly visible brackets and wires, this approach uses clear "aligners" that fit over your teeth. These aligners are changed out approximately every two weeks, keeping your teeth moving along a path designed by your dentist.
Invisalign allows adults to receive orthodontic treatment at the same speed (or sometimes faster) than using braces, but invisibly, and without uncomfortable brackets and wires. Many adults opt for this treatment because it is so discreet, and because the results are good. Penn Dental Family Practice is proud to offer both Invisalign and traditional braces, and we are happy to answer any questions you might have about finding orthodontic treatment as an adult. Make sure you ask about getting an appointment at our University City location–the new iTero intraoral scanner there makes getting Invisalign a breeze!