What can Main Line-area patients expect from Penn Dental Family Practice?
Are you new to the Main Line area? Are you dissatisfied with your current family dentist? If either scenario sounds applicable, then look no further than the Penn Dental Family Practice's Philadelphia offices for dentists near the Main Line.
Why Is Choosing a Top-Grade Dentist Near the Main Line So Important?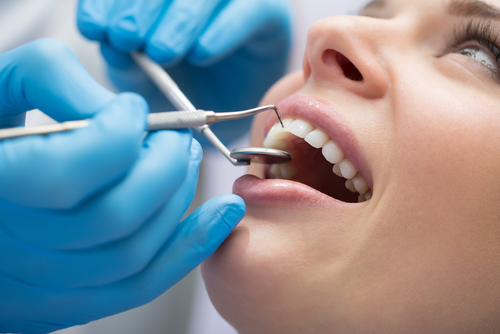 Main Line patients want the best for their families, and taking good care of your loved ones begins with protecting and preserving their dental health.
Excellent overall health begins with superior oral health. Recent studies have established that a healthy mouth can help prevent certain disorders. An unhealthy mouth impacted by gum disease may significantly increase your risk of serious health issues such as heart attacks, stroke, diabetic complications, and preterm labor.
The difference in skill set among dentists can have a major impact on your oral health and well being. A superior dentists will be able to detect potential issues and provide you with advanced, targeted treatments that ensure long-term oral health. That's why it's so critical to choose the best dentist near the Main Line.
Penn Dental Family Practice Near the Main Line
Listed below are some fast facts to acquaint prospective Main Line patients with Penn Dental Family Practice:
Penn Dental features dentists who also serve at

Children's Hospital of Philadelphia

and

University of Pennsylvania hospitals

.



Our diverse, collaborative dental team includes specialists in dental implants, endodontics, oral surgery, pediatric dentistry, prosthodontics, aesthetic dentistry, orthodontics, periodontics, and general dentistry.


We are committed to applying the most advanced dental research to our clinical care with a focus on optimal patient benefit.

We are proud to serve

patients of all ages and types

, including those with special needs or pain phobias.




Our practices offer flexible payment plans to maximize our accessibility to the community.
Penn Dental Family Practice has established a reputation for unmatched care and treatment efficacy. We look forward to providing Main Line patients with the same effective, attentive care that has earned us a renowned reputation among patients and the medical community. To learn more about our locations in Philadelphia or to schedule an appointment, contact us today!