Dental Implants Are Rapidly Growing in Popularity Among Dental Patients
Damaged or missing teeth need to be treated with a high-grade replacement, but what treatment options are available?
Traditional methods include dentures, bridges, and crowns; but now, a new, effective method is rapidly gaining popularity. Dental implant restoration is a dentist-recommended treatment option with a high rate of patient satisfaction. That's because implants (unlike removable dentures) recreate the appearance, feel and function of natural teeth.
Dental Implant Restoration
: On the Rise
In the United States alone, over three million people have dental implants—and that number is growing at a rate of 500,000 people annually. What's behind the rapidly-growing popularity of dental implant procedures? What exactly are dental implants? We'll answer both questions below.
Dental Implant Restoration Procedure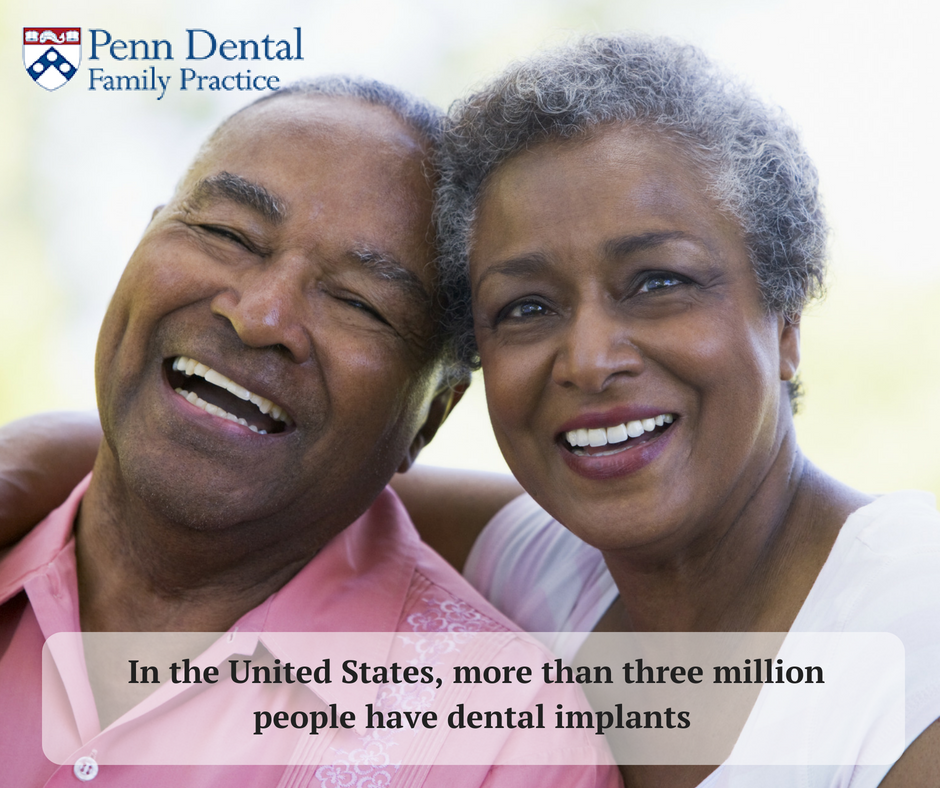 The dental implant procedure involves surgically implanting permanent fixtures into the jawbone. Made of metal, these fixtures are typically in either post or frame form and are positioned beneath the gums. After the posts or frames are implanted, artificial teeth can be installed. These prosthetic teeth are attached to the metal fixtures, fusing them to the gums and jaw.
Why Choose Dental Implants?
What are the unique benefits of dental implants? There are a number of reasons why this treatment option is so increasingly popular with patients and dentists alike. Listed below are just a few of them:
Fusion to the jawbone means that dental implants are completely stable (no shifting or slipping)

Dental implants and permanent fixtures do not need to be removed

The secure stability of high-quality prosthetic teeth makes implants the most natural-feeling and appearing tooth replacement

For patients with sore spots, poor ridges or gagging issues, dental implants provide a viable alternative to bridges and dentures

Adjacent teeth do not need to be prepared or ground to hold implanted prosthetic replacements in place

Dental implant procedures

have a 98% success rate
Dental Implants at Penn Dental Family Practice
Is dental implant restoration for your broken or missing teeth the best option for you? A qualified dentist will be able to determine whether you are a recommended candidate for this treatment option. At Penn Dental Family Practice, we can provide you with reliable diagnostic tests to determine candidacy for implants—and our prosthodontic specialists can offer you the most effective implant treatments available.
To learn more or to schedule an appointment, contact Penn Dental Family Practice today.