Hint: An Extra Firm Toothbrush Will Remove Plaque but May Damage Gums
With more teeth-cleaning options than ever before, you might wonder whether your choice of a soft vs hard toothbrush will make a difference to your oral health. The short answer is that each toothbrush works to address two major concerns: removing plaque and avoiding erosion of the gums.
Extra Soft
An extra soft toothbrush is a specialty brush and therefore it won't be as easy to find in your local pharmacy. People will usually buy an extra soft toothbrush for receding gums, gingivitis, and periodontitis, because it's more gentle. If you've been diagnosed with gingivitis or periodontitis, then you should brush with soft bristles. A periodontist can help you implement a proper technique to make the most of your extra soft brush and avoid causing further gum damage.
Soft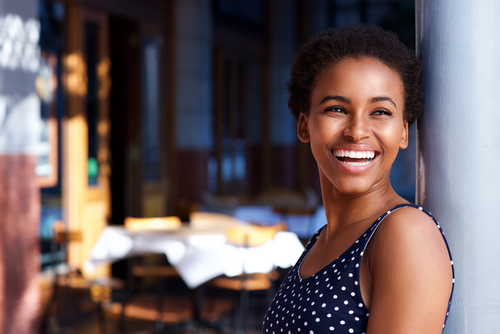 You might assume that, between a soft and hard toothbrush, hard bristles are necessary to clean the teeth properly. The truth is that a soft one can do the job just as well. Brushing technique, not the intensity of brushing, is key to achieving results.
To ensure a thorough cleaning, you should angle the bristles toward the gum line and use circular strokes to remove plaque. Putting pressure on the teeth or gums while brushing can actually be detrimental to your gum health. The American Dental Association recommends spending two minutes per session with soft bristles to achieve optimal outcomes.
Please take note that heavy brushing with a soft brush can cause the same damaging problems as a medium or hard brush. If you're not sure if you're brushing correctly, ask your dentist for a demonstration at your next appointment.
Medium
Medium toothbrushes achieve very similar results as soft ones in plaque removal, but they come with a higher risk of damaging the gums. Medium brushes are more likely to cause gum thinning than soft brushes.
Hard
It is a common misconception that an extra firm toothbrush will produce significantly better results than softer bristles. Harder bristles wear on the tooth enamel over time. Instead of relying on a hard brush to remove that persistent plaque on your teeth, it is better to make annual or biannual appointments with your dentist. A professional dental cleaning will safely clean your teeth without any of the negative repercussions associated with using a hard toothbrush.
Have You Considered an Electric Toothbrush?
Many patients enjoy the convenience of using an electric toothbrush, which performs the recommended circular movements on its own. Studies have shown powered toothbrushes offer better results for plaque removal, reducing patients' risk for a cavity. Particularly, if you are worried about your dexterity or brushing technique, an electric brush may be the best option for you.
If you're interested in this option, we have great news for you. Penn Dental Family Practice is giving away a FREE Oral B Electric Power Toothbrush to each new patient who presents this coupon. We want our patients to experience the best oral health possible, and using a quality toothbrush is a great first step towards a healthy future.
To make an appointment, or for more information about soft vs. hard toothbrushes, please call us at 215-898-7337. Don't forget to bring your coupon when you come for your visit!