Learn What Matters Most When Selecting an Oral Surgeon
Are you in need of oral surgery?
While the word "surgery" may sound like an intimidating prospect, oral surgery remains one of the most common procedures performed daily in the United States. Dental procedures that you might not necessarily consider as surgery fall under this category, including tooth extraction and dental crown placement. Many can be completed within a single visit and allow you to resume normal activities the next day. If you're worried about your oral surgery, it's important to schedule a consultation with a qualified dental professional to learn what to expect in advance of the procedure.
What's most important when seeking an oral surgeon? If you're unsure of what your procedure entails or if it's your first surgical procedure, discussing your treatment plan with your provider will help you feel more comfortable.
Whether you need routine surgery (such as wisdom teeth extraction) or an in-depth reconstructive surgery (such as dental implants), Penn Dental Family Practice provides the highest level of quality care. We are able to offer the best in oral surgery because we focus on these three priorities: the use of quality materials, advanced dental technologies, and highly-respected dentists.
1. Quality Materials
Dental materials are specially manufactured for use in dental procedures. There are different types of material and they display a range of characteristics, depending on their specific function. Examples include dental restorations such as fillings, crowns, and bridges, endodontic materials, prosthetic materials, and dental implants.
At Penn Dental Family Practice, we only use the highest-quality products when performing oral surgery. We know that the difference between average and excellent materials makes the difference for a long-lasting treatment solution. That's why we provide patients with only the very best products from the field: so that you can go home with the assurance that your oral surgery was done right. Using quality materials is a priority to ensure that your treatment has the best chance of standing the test of time.
2. Advanced Technology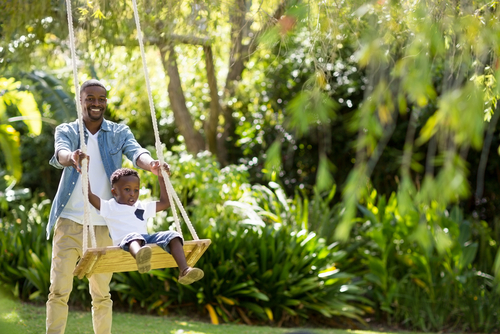 When you choose Penn Dental Family Practice for your procedure, you'll benefit from the best in dental technology. Because oral surgery requires a high degree of precision and accuracy, it is important to choose a provider that uses advanced dental technologies. Our iTero intraoral scanner, for example, is a revolutionary piece of dental equipment that offers enhanced digital scanning. The iTero scans the mouths of patients, allowing it to capture three-dimensional images in a matter of minutes. The images they produce are more detailed and sophisticated than those offered by the traditional two-dimensional approach.
In combination with our computer-aided manufacturing and computer-aided design, the iTero scanner makes it possible for us to create accurate models for restorative purposes, including crowns, veneers, and implants. If you need surgery that calls for a dental restoration, why not take advantage of the cutting-edge technology available at our office?
3. Highly-Respected Dentists
At Penn Dental Family Practice, you will be treated by top providers who are teaching the next generation of Ivy-League dentists. Each of our professional dentists is an expert in their specialty area, which means that you'll receive care from some of the most skilled oral surgeons in the region.
All our surgeons have advanced training following dental school, which includes competitive residency requirements, and years of clinical experience. Furthermore, our surgeons stay apprised of the latest scholarship and techniques being used in the field. As instructors at the University of Pennsylvania School of Dental Medicine, they're always at the forefront of patient care and dental research.
Choosing Quality at Penn Dental Family Practice
For years, Penn Dental Family Practice has been providing reliable, effective dental care to individuals and families in the Greater Philadelphia Area. Patients who choose us benefit from the expertise of our dental team, who work hard to meet and exceed treatment goals. Whether it's the first time that you've come in for oral surgery or you have had several over the years, you will be impressed by the quality of treatment you receive at Penn Dental Family Practice.
To learn more about the advantages of choosing Penn Dental Family Practice, you can download this brochure called "The Penn Dental Family Practice Oral Surgery Advantage." You'll learn about our team of oral surgeons, the different types of oral surgery and what makes our practice stand above the rest.
To schedule your oral surgery consultation at Penn Dental Family Practice, you can also call 215-898-7337.