A
Comprehensive Dental Exam
May Reveal More Than You Think
Have you ever experienced the feeling that your teeth still aren't clean, even after you've brushed them? This is when you probably start thinking that it's time to make a dental appointment. All you need is a dental cleaning, right? Before answering that question, it's important to understand what comprehensive dentistry means, and what a comprehensive dental exam is.
A comprehensive dental exam involves far more than cleaning your teeth: It creates the foundation for strong oral health. Examining your mouth enables your dentist to lay the groundwork for any future care and treatment planning. This benefits you in two ways:
Accurate diagnosis of current oral conditions

Prevention and early detection of

oral health problems
Take Charge of Your Health With an
Oral Exam
At Penn Dental Family Practice (PDFP), we believe that patients can improve their oral health and wellness through prevention techniques and patient education. A comprehensive exam is the first step to better oral health and includes the following aspects:
1. Patient Interview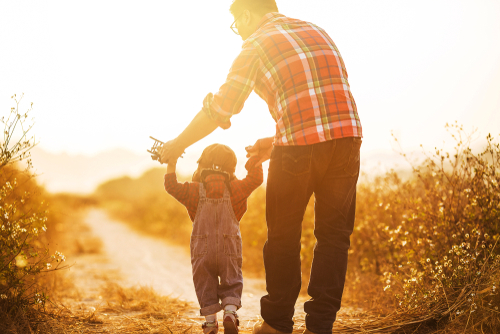 We take this time to discuss any complaints, your dental and medical history, and treatment expectations. Even if you don't think a pre-existing condition could be related to your oral health, let the dentist know. You will also be asked about any medications you currently take, as these can often have an impact on oral health. Accurate answers to questions about current oral hygiene, diet, and additional risk factors all help shape diagnosis and treatment.
2. Oral Examination
An oral exam assesses your overall dental health, as well as your risk for tooth decay or gum disease. You will be checked for visible signs of cavities and inflammation of the gums, plus any diseases of the soft tissues, such as oral thrush. All restorations, including fixed and removable prostheses, will also be examined.
3. Diagnostic Screening
Oftentimes, dental decay is not visible to the naked eye when it forms between the teeth. Our dental staff will take dental x-rays (also known as radiographs), which shows the presence of cavities before you start to feel them. This early detection tool is necessary because it allows us to provide treatment that will slow down tooth decay. Even more important, an oral cancer screening will be performed to check your mouth, face, and neck for abnormalities. Data supports that treatment is much more effective when the cancer is detected and treated early on.
Comprehensive Care at Penn Dental Family Practice
Too many people mistakenly believe that they only need to see a dentist when they are in pain or if they think that something is wrong. But this view misses the big picture, which tells us that promoting dental health leads to better overall health. Poor oral health has been linked to systemic disorders, sinus problems, high blood pressure, diabetes, and deteriorating cardiovascular health. Proper evaluation of your teeth, gums, jaw, and the surrounding tissues allows your dentist to take measures that reduce your risk for a host of health problems.
At PDFP, we take a team approach to dentistry to ensure continuity of care that is both cost effective and efficient. Unlike many other dental practices, we offer a wide range of specialties under the same roof. Whether your exam shows that you need to see a periodontist for gum disease or an endodontist because you have a tooth infection, it's all here at PDFP. Through coordinating among doctors of different specialties, we are able to deliver a consistently high quality of care.
To learn more about what differentiates PDFP from other dentists in the area, we invite you to download this free comparison chart. Or, schedule your appointment today by calling 215-898-7337.