Get the Details About Different Types of Veneers
Do your teeth look as beautiful as you want them to? Are cosmetic imperfections like chips and stains keeping you from showing the world your smile? Are you ready to completely transform the appearance of your smile?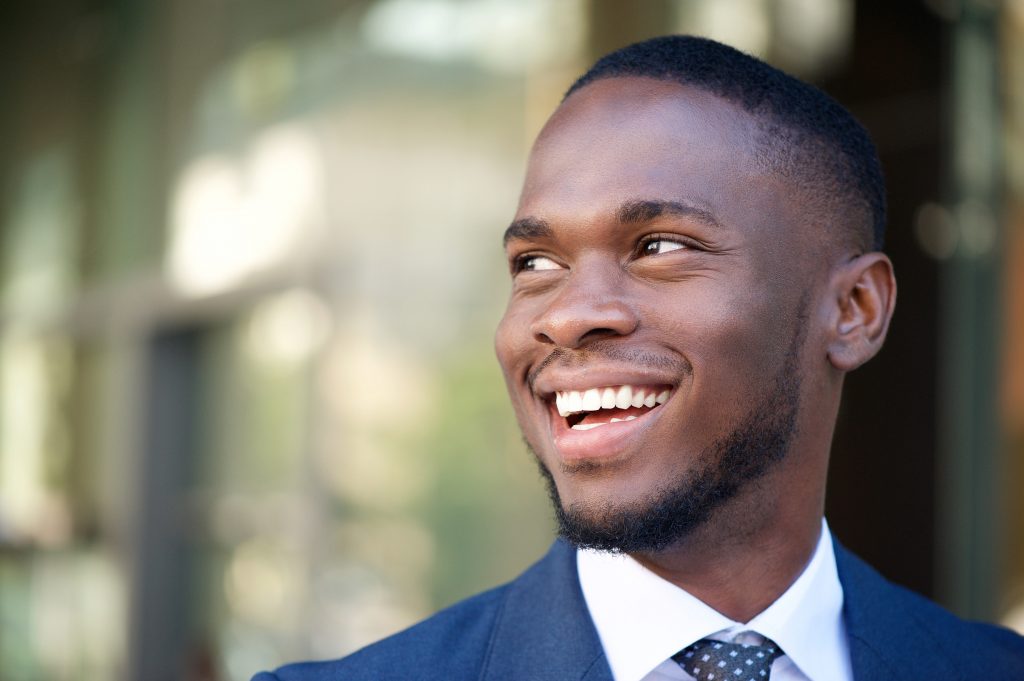 Then you may be a candidate for dental veneers, one of the most popular cosmetic dentistry treatment options at Penn Dental Family Practice. Regardless of your concerns—the shape, size, color, or imperfections of your teeth—dental veneers can address multiple issues simultaneously. And with different types of veneers to choose from, you're bound to find the perfect solution for your goals and budget.
What Are Veneers?
Before getting into the different types of veneers, it's useful to explain what veneers are and how they are used.
Dental veneers are ultra thin shells custom-made to fit over the front of your teeth. They are designed to disguise imperfections like cracks, chips, and stains. They can also help make slightly crooked teeth look straighter. The effect is a more perfect, whiter smile.
Most dental veneers are permanent because, to attach the shells to the teeth, a small amount of tooth enamel must be removed. Some temporary veneers do not require removing tooth enamel, but they are generally not a long-term solution to cosmetic concerns.
Your cosmetic dentist can help you determine whether you are a candidate for veneers and the best options for your needs. That begins with understanding the types of veneers and their advantages and disadvantages.
The Most Common
Types of Veneers
In general, there are four types of veneers: Composite, porcelain, instant, and removable. There is some overlap among the different styles, but the results vary significantly among them.
Composite Veneers
Composite resin veneers are one of the most common treatment options, as they typically cost less than veneers made from porcelain. Composites can fix small cosmetic issues like chipped or cracked teeth but can also fill small gaps.
Composite veneers can be either direct or indirect. Both use the same material, a type of composite resin. Direct application involves applying the resin directly to the teeth, right in the office. Direct composite veneers are the fastest option, as in many cases, the entire treatment can be completed within a single visit. Indirect composite veneers use the same material, but instead of applying it to the teeth, the veneers are made in a lab and then adhered to the teeth in the office.
Composites only last about five to seven years and are more vulnerable to discoloration than porcelain. Because they're so inexpensive, though, they cost less to replace. They may also be less natural-looking than porcelain, as there is less preparation and customization involved in making them.
Porcelain Veneers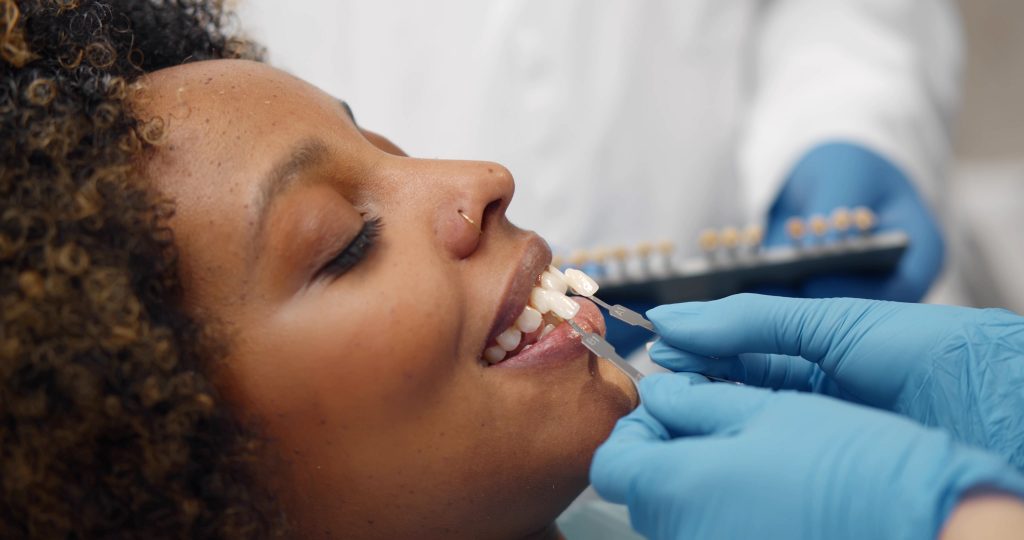 Porcelain veneers are the most expensive option, but many patients say they are worth the price, as they look the most natural. The veneers are made from tooth-colored porcelain using a mold of your teeth, and are custom-designed for a perfect match. The treatment requires multiple visits to the dentist, as well as wearing a temporary veneer while the permanent ones are made, but the results are transformative.
Porcelain veneers are durable, and in addition to resisting stains and discoloration, they can help protect your teeth from further damage. They are also the longest-lasting option compared to other types of veneers—potentially lasting up to 20 years—which contributes to their higher price tag.
Instant Veneers
Instant veneers strike the balance between composite and porcelain veneers, with some customization but reduced cost. Instead of relying on advanced manufacturing techniques to tailor a veneer to each individual tooth, patients work with their dentist to select a veneer from several pre-made sizes, shapes, and styles. These veneers can be placed on the teeth with minimal alteration.
While this is an affordable solution that offers similar aesthetic results to custom-made veneers, it does have the disadvantage of lacking a perfect custom fit. And while instant veneers are more stain-resistant than composite, they don't last as long as porcelain.
Removable Veneers
Removable veneers are the least expensive option on our list. Like removable dentures, removable veneers made from a thin, durable resin can be snapped onto a damaged tooth for an instant upgrade. As with instant veneers, you can choose the look and shade you would like to wear.
Removable veneers are a simple cosmetic solution for those who can't afford other treatments or aren't candidates for more extensive restorative dentistry, such as tooth replacement. However, they shouldn't be considered a long-term solution to cracked or chipped teeth.
Cosmetic Dentistry
at Penn Dental Family Practice
If you are considering a smile makeover but aren't sure where to start, make an appointment at Penn Dental Family Practice to discuss your options. Our team of experienced cosmetic dentists provides a range of treatments, from tooth whitening to bonding, veneers, and more.
You can also learn more about all of the options by downloading our complimentary guide, "The Best Cosmetic Dentistry Procedures for a Healthy Smile." In these pages, you'll get all the facts about different treatments to help you decide which is best for you.