When you tell your children they have a dentist appointment, how do they respond?
Unfortunately, many children aren't very excited to go to the dentist. Perhaps they haven't had great experiences in the past, or it could be that they aren't sure what to expect. In any case, parents often have a hard time finding a children's dentist in Philadelphia their family loves.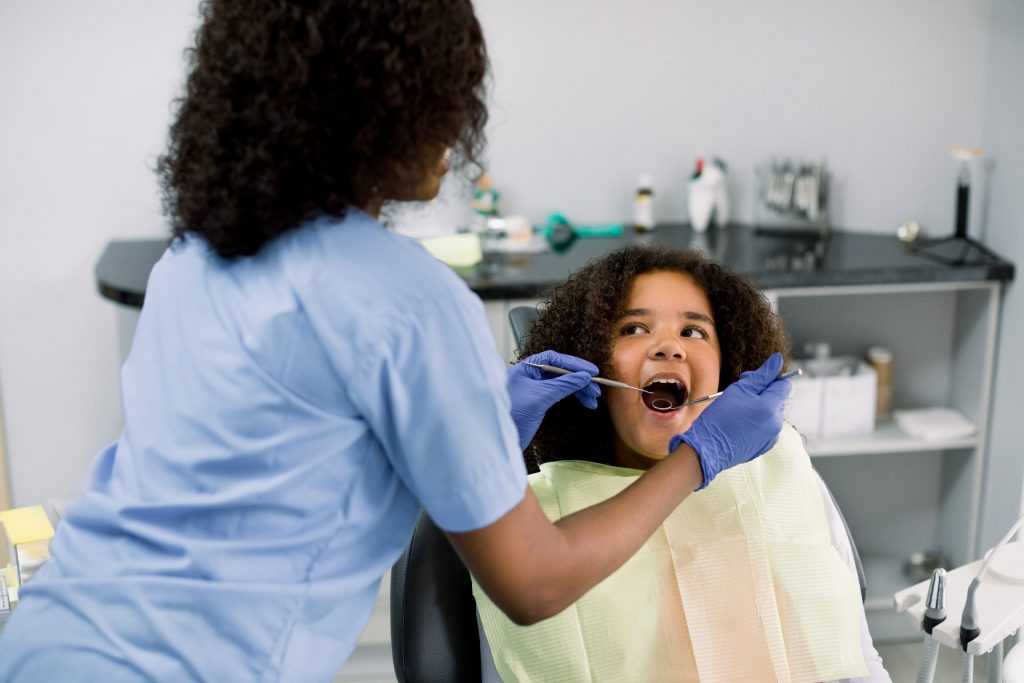 As a result, it's common for families to visit several dentists in their quests to find one they like. If you're frustrated, we have great news: Penn Dental Family Practice is home to a skilled team of pediatric dentists committed to providing the highest-quality dental care for children of all ages.
Why Finding the Right
Pediatric Dentist
Is So Important
A healthy mouth in adulthood starts with getting dental care as a child. And those early dental experiences can inform an individual's impressions of the dentist for a lifetime. Research shows that about 75% of adults with dental anxiety can trace their feelings back to a negative experience in childhood. Dental visits that are frightening, painful, or otherwise negative can remain with a person through adulthood and keep them from seeking necessary dental care.
That's why it is so important to find a pediatric dentist who can provide quality care while making their child feel comfortable and relaxed. The children's dentists at PDFP receive special training in child development and working with children, including those who may be reluctant participants. This helps alleviate fears — and even makes dental visits pleasant for everyone.
Why You Shouldn't Skip
Children's Dental
Visits
Despite recommendations from the American Dental Association and the American Academy of Pediatrics to begin dental care by age 1, many parents wait to schedule the first appointment. Some kids don't see the dentist at regular intervals until they are well past school age — or they don't have their first visit until they have a problem.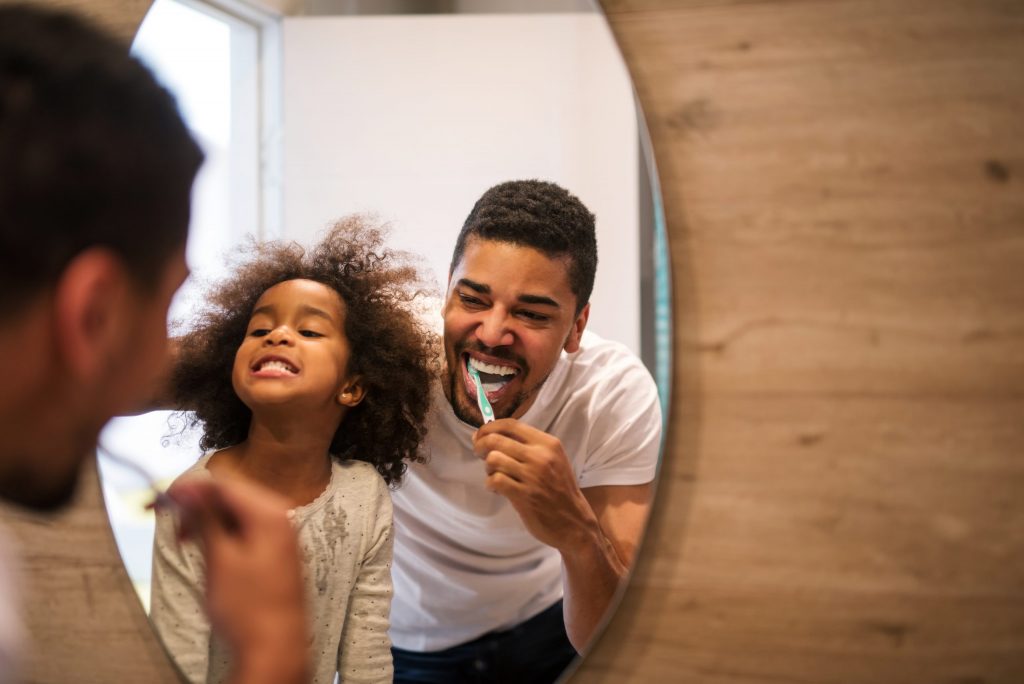 Unfortunately, this approach to dental care can have consequences. Dental caries are the most common childhood disease in America, and baby teeth are thinner and more vulnerable to decay than adult teeth.
According to the CDC, more than 20% of American children between the ages of 5 and 11 suffer from at least one untreated cavity. Left untreated, dental decay will worsen and potentially cause infections and pain. A cavity can interfere with your child's normal development, leading to difficulties when talking, playing, chewing, and learning. But when caught early, childhood cavities can be managed through conservative, low-cost methods, such as remineralization.
The best way to ensure that cavities are detected and treated early is by scheduling preventive care dental visits every six months. These visits allow the dentist to:
Monitor your child's delicate oral tissues

Show you proper care for baby teeth

Treat problems like cavities before they spread
PDFP Is More Than a
Pediatric Dentist
PDFP is the children's dentist Philadelphia families can rely on, but little ones aren't the only ones who can benefit from expert dental care from some of the area's most experienced dentists.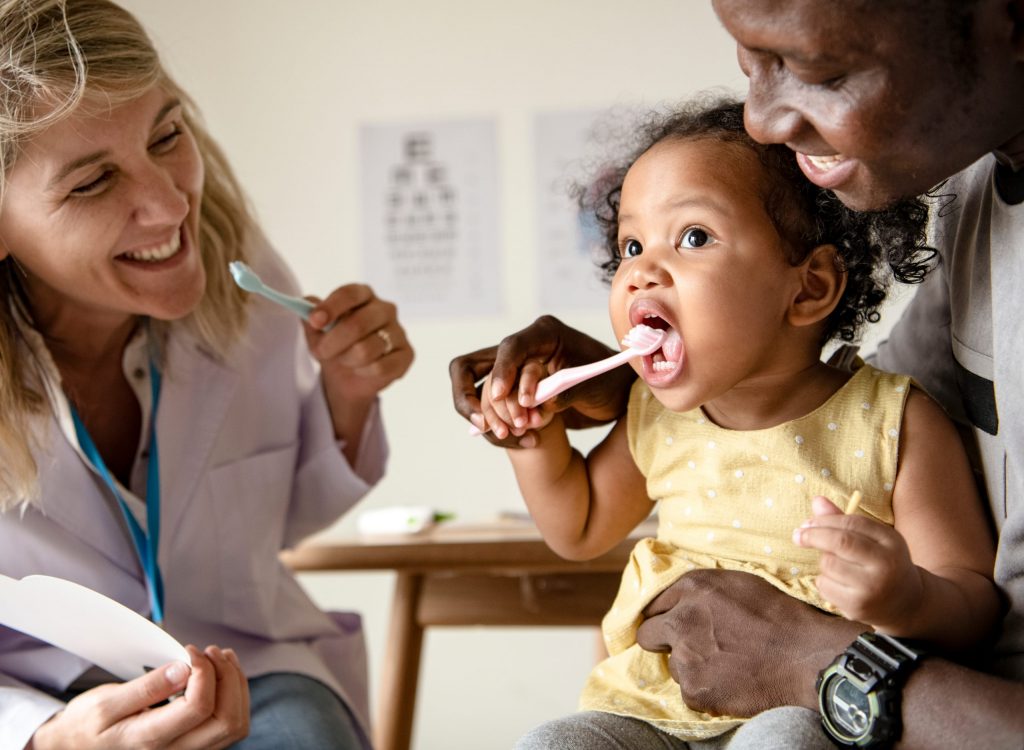 Our patients have access to a full complement of dentistry services and specialties, all under one roof. From comprehensive adult dentistry to cosmetic, orthodontic, periodontal, prosthodontic, and endodontic services, your entire family can get the care they need without needing to visit multiple locations. There's no need to juggle referrals and appointments with specialists at multiple practices.
PDFP's comprehensive dental services also ensure better continuity of care. Your family's dental records are streamlined within a single system, making it that much easier for the dentist to follow up on the results of your last visit. For children, this approach aligns with the American Academy of Pediatric Dentistry's recommendation to establish a "dental home," or an ongoing relationship between a dentist and a patient.
A
Pediatric Dentist
You Can Trust
The pediatric dentists at Penn Dental Family Practice are experienced professionals with special training to address the needs of children. Our goal is to develop a genuine connection with every child who comes through our doors. We are committed to promoting healthy smiles by creating a child-friendly environment at our office.
Our pediatric dentists are not only consummate professionals in the field but also educators at the renowned University of Pennsylvania School of Dental Medicine. As leading researchers and practitioners in the field, they are at the forefront of best practices in pediatric dentistry. At PDFP, your child will receive care that draws on the finest approaches and techniques available in the field today.
Your Search for a
Children's Dentist in Philadelphia
is Over
When you choose Penn Dental Family Practice for your child's dental needs, you're joining a community. We care deeply about our patients and we're committed to supporting their oral health in any way we can.
You can learn more about how PDFP stacks up against other children's dentists in Philadelphia by downloading our helpful comparison chart, which is packed with helpful information and answers to your biggest questions about the practice.
You can also schedule an appointment at either of our Locust Walk or University City locations, or call 215-898-7337 with questions.