Are you looking for a new dental practice for yourself or your family? Whether it has been years since your last dental appointment or you have just moved to a new city, finding a dentist can have a significant impact on your life.
The American Dental Association reports that dentistry is essential health care and that oral health is vital to systemic health. And yet, not all adults visit a dentist each year. According to the National Center for Health Statistics, just 63% of adults had a dental visit in 2020.
At Penn Dental Family Practice, we want to help patients like you find the best possible dental services for you and your family so that you get regular, essential care.
How to Pick a Dentist
: Consider These 5 Factors
Knowing how to choose a dentist is not necessarily intuitive. Let us help you make this decision easier with five of the most important considerations:
1. Finances
The importance of dental care affordability is not to be underestimated. It is imperative that you find a dental practice that:

Works with most dental insurance plans.

Has affordable payment plans available.

Provides upfront treatment cost estimates to help patients know what to expect.

Submits insurance claims on your behalf to maximize benefits and savings.
When considering the cost of dental care, it is important to remember that receiving affordable preventive care on a regular basis is a significantly better investment than only seeing emergency or restorative services when symptoms develop.
2. Logistics
Logistics are easily overlooked when considering a new dentist, but this is important for convenience and maintaining regular care. Look for a practice that can offer:
Proximity to your home or work.

Convenient hours for your schedule, including nights and weekends.

Accessible parking or nearby public transportation.

Interpretation (if English is not your primary language).
Although most of your questions about logistics will be focused on regular, planned visits, be sure to raise the question of emergency resources.
3. Comfort

Although not everyone has a dental phobia, many people feel nervous or anxious when it's time to go to the dentist. While this is completely normal, it is still important to try to find an office where you will feel as comfortable as possible.
Additionally, if you know that your anxiety will be amplified during routine or specialized dental services, ask about services that may be available to help you relax. Many practices offer a variety of options to make appointments more comfortable.
4. Specialization
In addition to general dentistry, there is also a wide variety of dental specialties, including orthodontics, endodontics, oral surgery, pediatrics, dental implants, general dentistry, periodontics, prosthodontics, and aesthetic dentistry.
Look for a practice that can provide comprehensive care under one roof. One of the major benefits here is that you won't be referred to another practice across town for a single procedure. When all of your oral health-care providers are working together, you benefit from the collaboration that occurs.
5. Expertise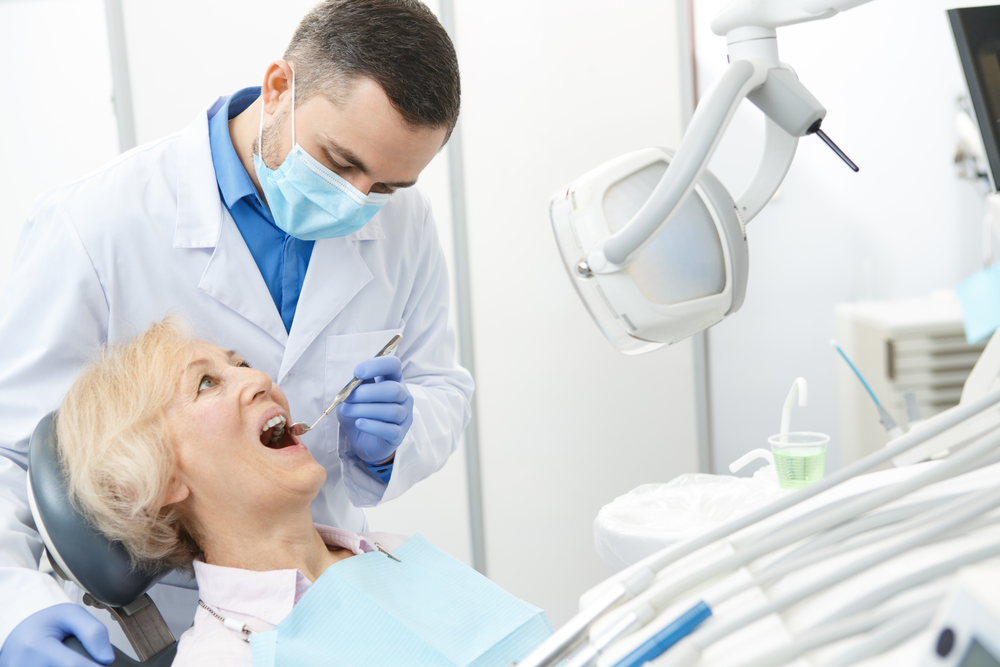 Be sure to investigate the expertise of your next general dentist and any specialists working at the practice. Ask about their educational background, as well as practical experience. We recommend looking for dentists who are committed to continuing education, including advanced learning.
This ensures that your dentist will be using the highest quality materials and cutting-edge techniques and technology, backed by clinical research. You may also want to ask about whether dentists at the practice participate in furthering dental research and innovating patient care.
Start Your Search
When you know what features to look for and what questions to be asking, choosing a dentist doesn't have to be daunting or difficult. Start by searching online for local practices or asking friends and family for recommendations.
Gather a list of at least three practices to check out. Then, check out the websites of each of the practices and make appointments to meet your potential dentists in person for an initial consultation. Be sure to bring a list of questions.
Get more information here to use this ADA tool and learn about picking the right dentist for you and your family.
Local to Philadelphia? Your Search Ends at Penn Dental Family Practice
If you live in or around the Philadelphia area, make sure that your considerations include Penn Dental Family Practice. Between two convenient locations, we have over 40 doctors and specialize in all areas of dentistry.
Knowing what to look for in a dentist is very important for getting good results and for sticking with regular care. Our dentists, some of whom are also faculty at the Penn Dental School, are experts in their fields who are actively involved in furthering dental science and teaching the next generation of dentists.