Are you searching for a dental care provider? You may be weighing several traditional private practices. But they aren't your only option.
A dental faculty practice offers high-quality, comprehensive, innovative oral health care from experienced experts teaching the next generation of dentists.
Keep reading to find out whether a faculty practice might be the right choice for you and your family.
Dental Education Professionals Providing High-Quality Care
The biggest difference between private dental practices and dental faculty practices is the fact that dentists at the latter are generally dental school professors. They are not only teaching future dentists but also treating patients themselves.
Because a dental faculty practice includes a significant number of professors, it's able to offer both general dentistry and several specialized services. Dentists collaborate across specializations to bring the latest research, evidence-based techniques, and state-of-the-art technology to bear on dental care.
While faculty dentists' involvement ensures close connections to a dental school, a faculty practice isn't always a university dental practice. It doesn't serve the educational purpose of training new dentists that a faculty dental clinic does.
But dentists at a faculty practice have a strong commitment to learning from and with each other. And they do all they can to educate patients about achieving and maintaining the best possible oral health.
The
Penn Dental Faculty Practice
Uses Experienced Experts
Choosing a faculty dental practice, especially one associated with a highly reputable dental school, gives you the certainty you're receiving excellent care.
Penn Dental Family Practice (PDFP) is a private faculty practice associated with and operating alongside the University of Pennsylvania School of Dental Medicine. Penn Dental Medicine is one of the nation's oldest and most respected university-affiliated dental schools.
PDFP is not a faculty dental clinic, as Penn Dental Medicine is. Our dentists don't supervise students providing care. But many of our dentists also teach at the University of Pennsylvania Hospital and Dental School. Some also teach at the Children's Hospital of Philadelphia.
Whether or not they are Penn Dental faculty, all our dentists are highly trained, qualified, and experienced, and at the forefront of their various specialties.
PDFP Offers Comprehensive Care Under One Roof
As mentioned, a faculty dental practice tends to offer a wider variety of services than a private practice because it draws on dental professionals from many specialties. At both of PDFP's convenient locations (Locust Walk and University City), you can receive care for all your oral health needs under one roof. You may initially come to our office for a routine cleaning. Should you need to see a specialist, you'll be able to stay.
Our specialized services include: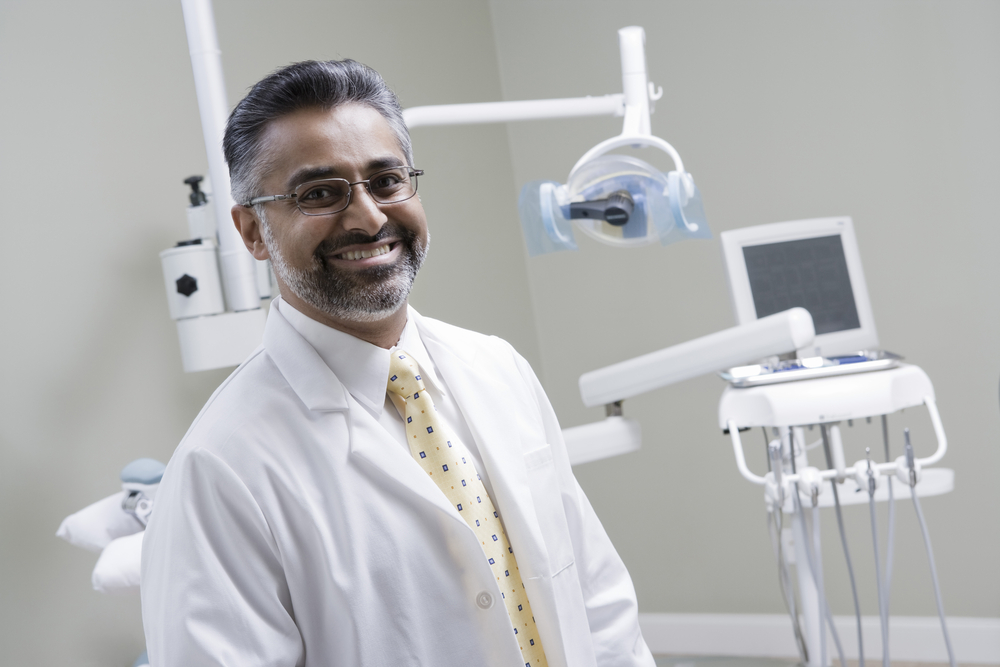 Pediatric dentistry.

Endodontics (root canals and other treatment of dental nerves).

Periodontics (treatment of gum disease).

Prosthodontics (dental implants).

Cosmetic dentistry.

Orthodontics.

Oral medicine and oral surgery.
Having access to a broad range of services means your dentists can coordinate your care more closely, leading to better outcomes. It also saves you the time and stress of getting from provider to provider.
PDFP Features Superior Dental Technologies
Even though it isn't a university dental practice or clinic, a dental faculty practice is more likely than others to enjoy access to a school of dentistry's resources. This advantage is especially true regarding state-of-the-art technologies.
PDFP draws on a wide selection of superior dental technologies, including computer-aided manufacturing and design. These tools allow us to make customized orthodontic treatments and dental restorations to the most precise degree possible.
Want to consider a faculty practice's advantages more closely? Download our free eBook, Discover the Solution to Your Tooth Pain: How To Identify a Dentist Office You Can Trust. It's an easy-to-read guide to choosing the right provider for you and your family.
Or, to schedule an appointment at PDFP, please call 215-898-PDFP (7337), or use this convenient online form.