Would you be surprised to learn that the Centers of Disease Control and Prevention found that 91% of Americans over the age of 20 have had cavities at some point in their lives?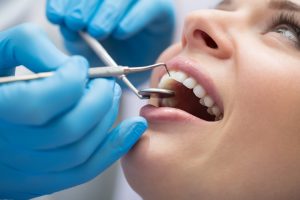 In fact, more than one quarter of the population has untreated cavities right now–millions of adults have untreated cavities that will deteriorate the state of their teeth and which could even harm the integrity of their jaw.
In children, the rates of cavities are lower, but the rate of tooth decay is much higher–the National Institute of Dental and Craniofacial Research found that the rate of tooth decay in children is higher than rates of obesity, asthma, and diabetes combined. Children's teeth are more vulnerable to tooth decay factors, since the protective enamel that guards against such decay is thicker and stronger on adult teeth. If children's teeth decay before their adult teeth grow in, it can cause substantial harm to their adult teeth when they do grow in.
It is essential for both adults and children to have quality dental care to prevent tooth decay and cavities. Luckily, if you live in the city of Philadelphia, there is high quality general dentistry in Center City!
With tooth decay and cavities reaching levels above 90% in the American population, it's clear that a good general dentist is extremely important for every American. For Philadelphia residents, there is good general dentistry in Center City that can help prevent those dangerous dental diseases. Penn Dental Family Practice has everything you need in a general dentist:
Experienced Professionals:

the doctors at Penn Dental Family Practice are not only excellent dentists, but educators at the University of Pennsylvania School of Dental Medicine and leaders in their fields

Accessible Locations:

Finding

general dentistry in Center City

has never been so easy! With two locations in the Philadelphia area (

Locust Walk and

University City

), you are sure to find a Penn Dental Family Practice location that fits your schedule and needs.

Beyond General Dentistry:

While the dental care at Penn Dental Family Practice is top-notch, general dentistry is not the only care that PDFP provides. PDFP provides a full spectrum of dental care, ranging from orthodontics to periodontics to oral surgery. Whatever your dental needs are, PDFP can meet them.
If you are looking for general dentistry in Center City, look no further. Penn Dental Family Practice can provide you with quality general dentistry that can can keep your teeth healthy and clean, and prevent cavities, caries, and other tooth decay diseases.
Give us a call today at 215-898-PDFP (7337) to set up an appointment or to learn more about what PDFP can do for your dental health.