You know you should see a dentist when you have a toothache. But who should you see when, for reasons you don't know, you are:
Feeling pain in your jaw or face?

Developing sores and blisters on your gums or lips?

Experiencing chronically bad breath?

Suffering from a dry or bleeding mouth?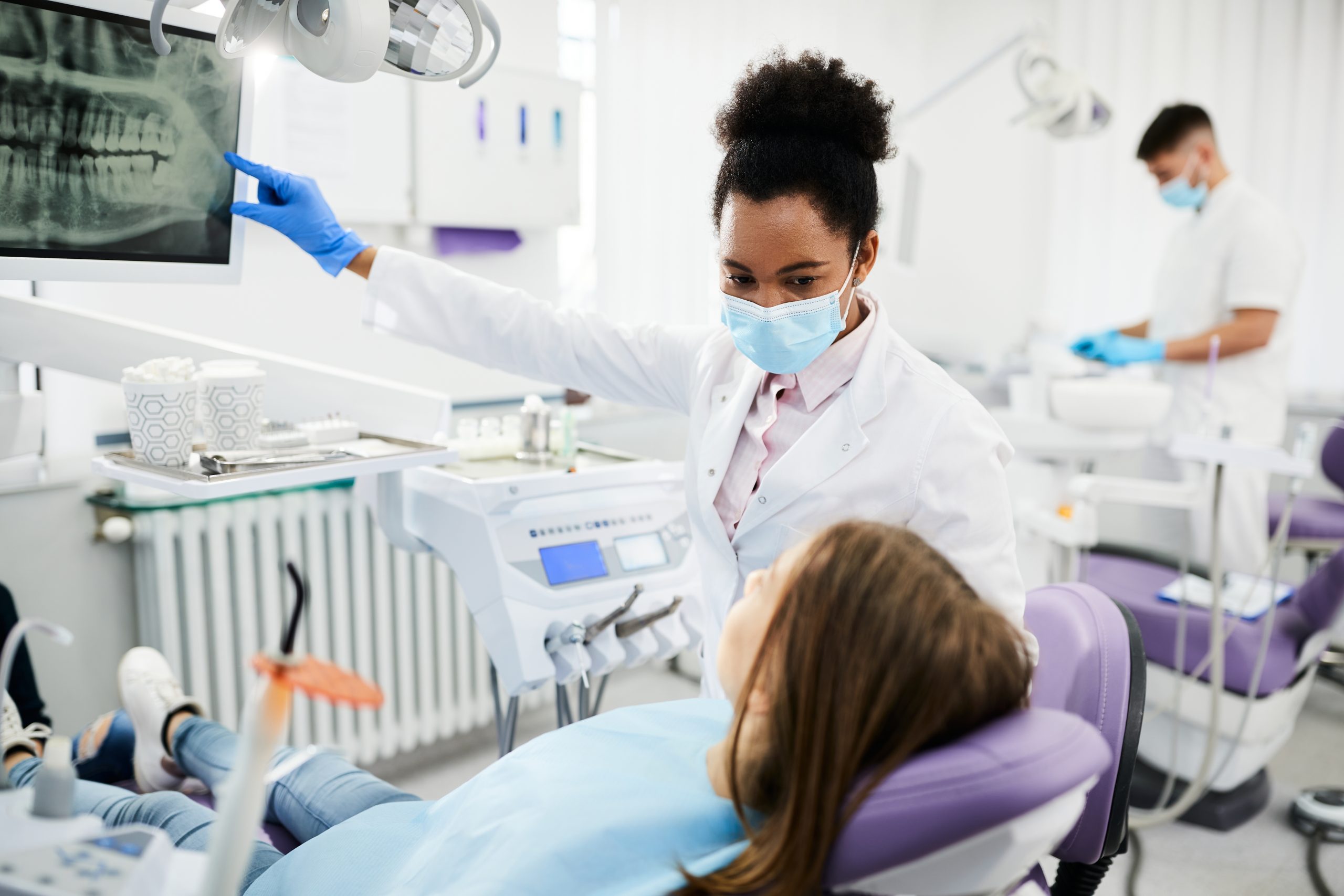 In these cases, among others, you still need to alert your dentist. They may then refer you to an oral medicine specialist.
Dentists who practice oral medicine are mouth specialists focused on the detection, diagnosis, and management of medically related disorders of the mouth, jaws, and face. They treat problems that fall outside a general dentist's expertise.
When you're suffering from discomfort and pain in or around your mouth and the cause isn't obvious, the Philadelphia oral medicine specialists on the Penn Dental Family Practice (PDFP) team can help you.
A Brief Introduction to Oral Medicine
What is oral medicine?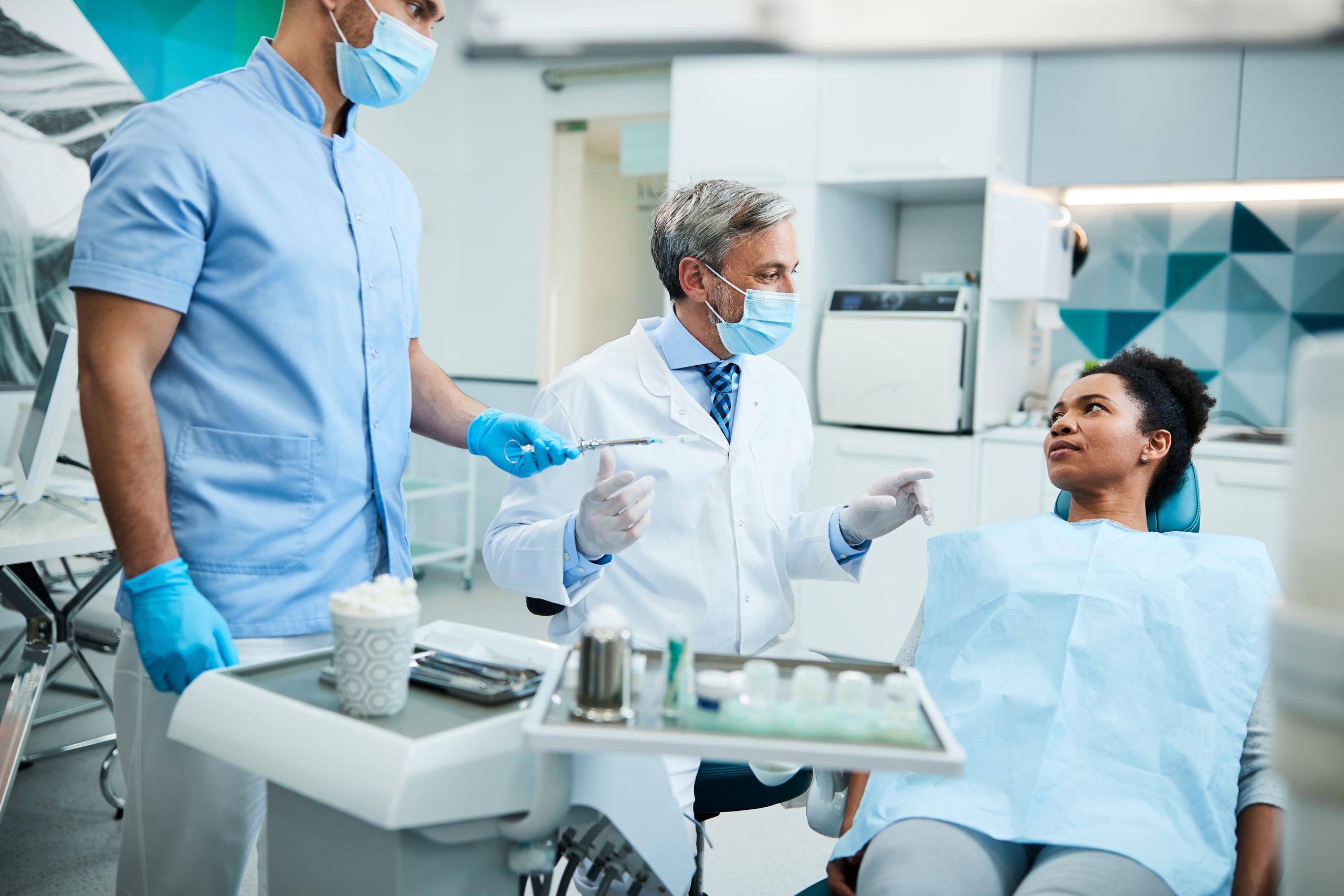 The American Academy of Oral Medicine (AAOM) defines oral medicine (sometimes called dental-oral medicine) as "the specialty of dentistry responsible for the oral health care of medically complex patients and for the diagnosis and management of medically related disorders or conditions affecting the oral and maxillofacial region."
The AAOM's definition needs some unpacking:
"

Medically complex patients

" are those whose serious, ongoing health challenges cause significant discomfort or disability; are associated with severe, negative outcomes; and require specialized, often intensive medical care.

"Medically related disorders or conditions" are oral health problems caused by or associated with underlying health issues. For example,

oral medicine specialists

examine links between poor oral health and such medical conditions as heart disease, infectious diseases, cancers, rheumatoid and digestive issues, endocrine disorders, and autoimmune disorders.

The "maxillofacial region" is the location of the bones and tissues of the jaw and lower face.
Oral medicine was officially recognized as a dental specialty in 2020. But its origins reach as far back as the collected works of the ancient Greek physician Hippocrates. These texts "describe for the first time in a systematic way a large number of oral diseases" and how to treat them.
Not until the mid-20th century did the integration of oral health and overall health receive serious, sustained attention.
In the United States, for instance, dentistry and medicine had been regarded as separate disciplines for some 200 years. This divide emerged in the days when "dentistry was an unregulated trade," often considered little more than filling and pulling teeth.
Today's medical professionals increasingly understand the relationship between oral health care and overall health care. While these connections inform all dental treatment, they are the particular focus of the oral medicine specialist.
Why See a Mouth Specialist
if You Already See a Dentist?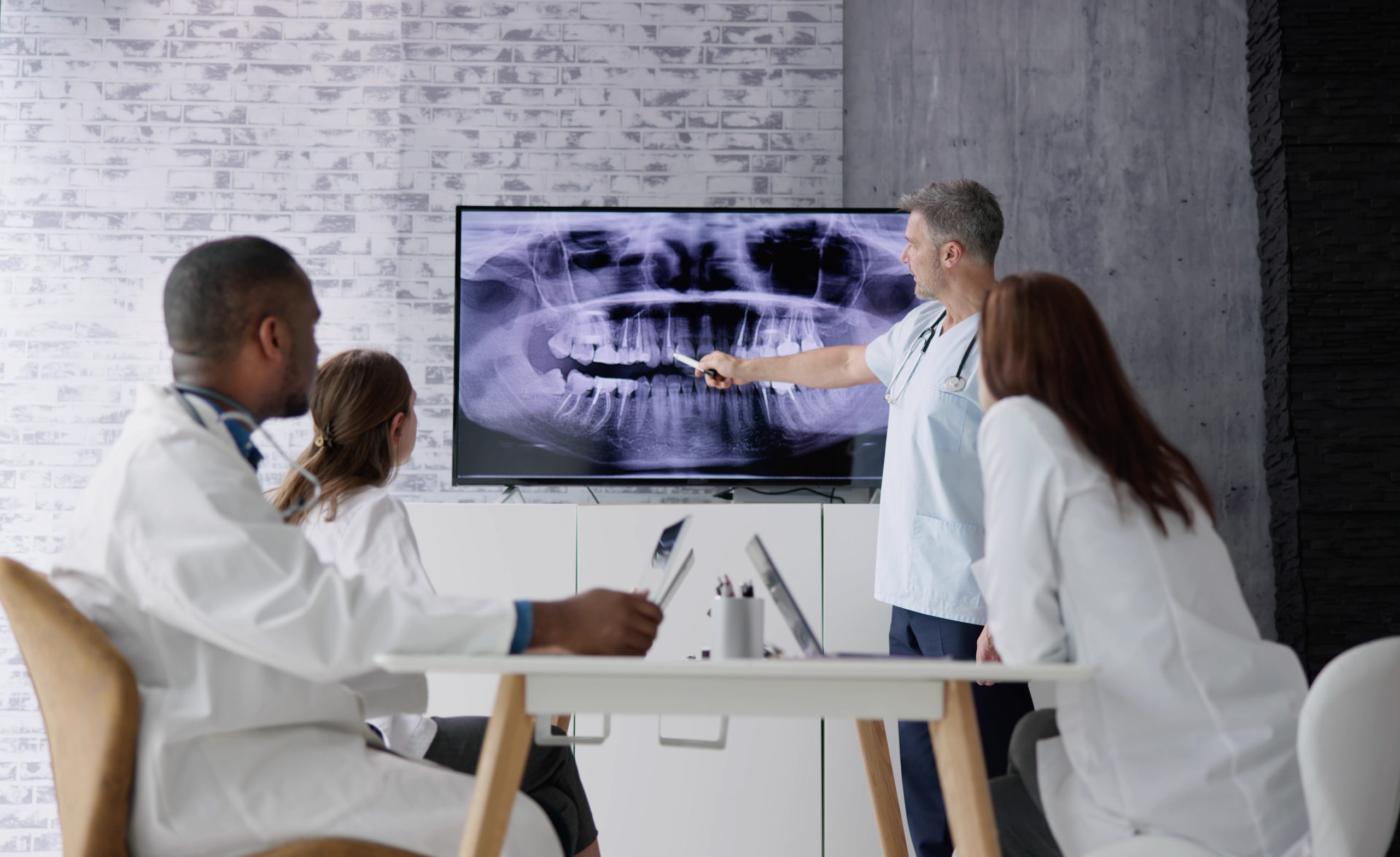 Regular, routine dental care with a general dentist is essential for good oral health. But some problems in your mouth need more attention and intervention than your regular dentist can provide.
Oral medicine is "a distinct and well-defined field that requires unique knowledge and skills" beyond those of general dentists. People who want to specialize in this discipline must have already earned their dental school degree before starting a course of study that takes at least two more years to complete.
Among other subjects, these mouth specialists receive formal instruction, clinical practice, and opportunities for research in:
Biomedical sciences.

Pathology (the study of disease), including oral pathology.

Pharmacology (the study of drugs and medications).

Behavioral science.

Taking medical histories and performing physical exams.

Oral radiographic imaging (for example, X-rays).

Orofacial pain (pain felt in the mouth, jaws, and face).
Their additional education and advanced training give you these benefits of seeing an oral medicine specialist:
Precision Diagnosis
Through careful examination—including such procedures as biopsies, blood tests, and diagnostic imaging when needed—oral medicine doctors identify disorders and conditions including:
Diseases involving the mouth lining, lips, and oral mucous membranes.

Halitosis (bad breath).

Dry mouth.

Burning mouth syndrome.




Salivary gland diseases such as Sjögren's syndrome.

Temporomandibular joint (TMJ) disorders and other jaw muscle conditions.

Oral lesions, such as ulcers.

Oral cancer.

Soft-tissue inflammations.

Neuropathic orofacial pain conditions, such as neuralgias.

Metabolic and systemic health conditions.
Accurate, expert diagnosis is the foundation for effective treatment.
Customized Treatment
Oral medicine specialists perform diagnostic procedures, such as biopsies and excisions. They generally provide nonsurgical, noninvasive treatment.
Depending on your specific needs, your oral medicine doctor may provide:
Topical medications.

Therapeutic injections.

Prescription medications.

Instruction in behavioral modifications for improved oral health.
Coordinated Care
Your oral medicine specialist will coordinate your care with your primary care physician, your dentist, and other specialists as needed.
This comprehensive approach to your treatment ensures your oral health receives attention as part of your overall health. It also increases the potential for you to experience the most positive treatment outcomes.
PDFP Delivers Advanced
Oral Medicine
for
Philadelphia
If you need relief from discomfort and pain in your teeth, jaw, mouth, or face, consider consulting the oral medicine specialists at Penn Dental Family Practice.
Our oral medicine team includes some of the most highly respected mouth specialists in Philadelphia. Some are professors at the prestigious University of Pennsylvania School of Dental Medicine.
At both our convenient locations, we use state-of-the-art technology, the latest evidence-based techniques, and patient-centered approaches. And we work with you to provide affordable oral health-care solutions.
Schedule your appointment online now, or call us at 215-898-PDFP (7337).