Are You a Busy Mom? Don't Neglect these 7 Invisible Braces Tips!
Take the fast approach to improving your smile!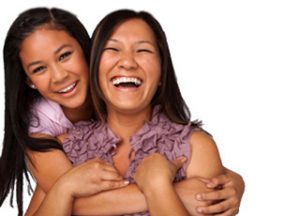 Stay-at-home moms, work-at-home moms, work-away-from-home moms, and all the moms in between often find reasons to put off caring for themselves. The one commodity busy moms don't seem to have enough of is TIME! So when it comes to caring for themselves and their smiles they want something that gets the job done without taking up too much of their time.
So for all the busy moms out there who've always found reasons why they can't boost their confidence and improve their smiles, Penn Dental Family Practice has the answer for you – invisible braces! With traditional braces it can take up to 36 months, but with invisible braces it can take as little as 12 months to get the smile you've always wanted! To better optimize your invisible braces treatment we have a few tips and tricks for you.
7 Invisible Braces Tips and Tricks That Can Save Time
Once you've made the decision to get invisible braces, it helps to have a few tips and tricks to make the process easier for your busy schedule. Here are a few suggestions that have made it easier for other busy moms to take care of their aligner trays and their smiles.
For the very best results wear your aligners full time. (22 hours a day)

When wearing aligners for 22 hours a day it's even more important to thoroughly clean and floss your teeth daily. You want to prevent any and all gunk buildup in your aligners and teeth.

To prevent anything from drying on your invisible braces

, place them in a bowl of water when you remove them to eat or drink. This makes cleaning your trays much easier.

Always keep a travel toothbrush, toothpaste, and floss in your car, desk, purse, etc. This makes it easier to clean when you're on the go or away from home.

22 hours is the optimal amount of time you want to wear your aligners so set a timer when you remove your trays to eat or drink. The timer will remind you to brush and clean your trays and get them back on for the day.

Always wash your hands when handling your trays.

To further prevent germs, be sure to have a separate hand towel in your bathroom just for your aligners.
Not only will you improve your smile and confidence with invisible braces, but according to the American Dental Association, straightening your teeth can have an overall positive effect on your health.
Invisible Braces Tips | Tips For Invisible Braces