Get an upgrade on your smile!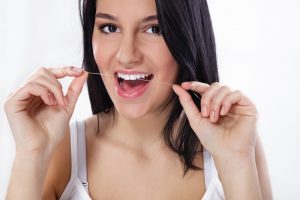 Have you been considering giving your smile a little boost? Seeing a cosmetic dentist in Pennsylvania is a great way to not only improve your smile but boost your confidence. The American Academy of Cosmetic Dentistry conducted a survey asking participants what they thought was the most attractive feature on a person. Forty-five percent of the participants said the smile was the most attractive feature, and 48% said a smile is what they remembered when first meeting someone. So it makes sense that you want to invest in a feature that is unforgettable for nearly 50% of people who will meet you.
6 Ways a Cosmetic Dentist In Pennsylvania Can Improve Your Smile
So you want to improve your smile, but you're not sure which procedure works best for you. When you make your appointment at Penn Dental Family Practice your cosmetic dentist will discuss your options to help you decide what will best suit your needs. Here's a list of procedures for you that you might consider.
Teeth Whitening – When people want to give their smile a little lift teeth whitening way to do it. With in-office whitening or at-home teeth whitening trays you can make your teeth five to seven shades lighter.
Bonding – A procedure that uses composite resin that is shaped and bonded to match your teeth. Bonding is used to cover up chips, fills in spaces between teeth, or change the shape or color of teeth.
Veneers – Veneers are made of wafer thin shells made of ceramic material that are designed to cover the front surface of your teeth.
Braces – If you've always wanted to straighten your teeth to feel more confident about your smile, now is the time! Braces have come a long way, and you now have the option to straighten your teeth with clear aligners or Invisalign.
Dental Implants – If missing teeth are one of the reasons you need a cosmetic dentist in Pennsylvania then consider dental implants. Dental implants can improve the look and function of your teeth, and are much more convenient that dentures or bridges.
Crowns – If you want to cover a tooth that is badly discolored or broken, a crown might be a good option. Crowns can improve the appearance of your tooth while making it stronger.
When you see your cosmetic dentist at Penn Dental Family Practice be sure to be ready to ask about these options!
Contact us today at 215-898-PDFP (7337) to make your appointment.