Meet one of our on-staff Doctors that brings powerful impact to Penn Dental Family Practice.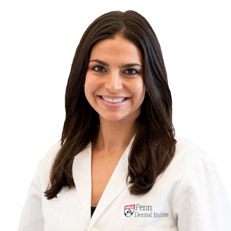 Receiving dental care from an experienced and talented dentist is of the utmost importance when it comes to finding the right fit for your dental care. The relationship between a patient and their dentist is built upon trust and integrity.
At Penn Dental Family Practice we have a variety of dentists to build that trust with — one being Dr. Bari Steinberg, DDS. Dr. Bari Steinberg graduated from Columbia University. She then received 2 years of advanced training at New York Methodist Hospital in Brooklyn, NY.
Dr. Bari Steinberg Brings You More Than Just A Check-Up
Here at Penn Dental Family Practice we seek out the best in every area of dentistry by providing you with the top qualified dentists in their specialties. Dr. Steinberg received a Top Dentist award by the Philly Happenings in 2016, specializing in the following areas:
Restorative and Cosmetic Dentistry
Fillings
Bridges and Crowns
Veneers
Implants
Multiple implants
Single implants
Anterior and Posterior Implants
Prosthodontics
Fixed dentures – implant supported
Partial dentures
Invisalign
Dr. Steinberg is an Invisalign certified dentist, straightening your smile with easy-to-use clear aligners.
Teeth Whitening
Depending upon the needs of the patient, we have the ability to provide you with most effective strategies when it comes to whitening your smile.
How To Get An appointment With Dr. Bari Steinberg
Start off by giving Penn Dental Family Practice a call at 215-898-PDFP (7337) and we can typically schedule your appointment within one week of your phone call, depending upon your needs and the schedule of the requested doctor. If you are experiencing pain, we will do our best to get you in right away.
Your first visit will typically take about an hour, allowing you to come in and meet with Dr. Bari Steinberg. After you are introduced, she will perform an exam and talk to you about your needs. The doctor will then go over what you can expect during any necessary treatment, along with any costs associated to this.
If you would like to learn more about receiving treatment from Dr. Steinberg, contact us today my phone or request an appointment online.
Remember that Dr. Steinberg treats every stage of life, from teething baby to those who are aged in wisdom. She will be able to provide dentistry for your whole family.