Meet Dr. Jeon, an orthodontics and periodontics expert on the PDFP team!
We recently sat down with one of our dental experts. Dr. Hyeran Helen Jeon is an orthodontics and periodontics specialist at our Locust Walk practice, a rare combination that brings incredible value to our patients. She also has a great appreciation for beauty, whether she's admiring a famous painting or bringing out the beauty in her patients' smiles. If you are looking for a way to straighten your smile, be sure to come out to meet this Philadelphia orthodontist at our upcoming Open House!
PDFP: Can you tell me a little about your background?
Dr. Jeon: After I graduated dental school in South Korea, I first specialized in periodontics. I really enjoyed periodontics, treating gum diseases, and doing lots of surgery — including the implant placement, hard and soft tissue graft and so on. While I was working as a periodontist, my office mate was an orthodontist. We treated a lot of patients together. That's how I got interested in orthodontics! I saw how orthodontics changed patients' lives, and I love how you get to watch them grow. Patients often come in as a little kid, but when they are done treatment, they're grown up and have a beautiful smile!
PDFP: You have an Open House coming up. Can you tell me about that?
Dr. Jeon: It is an awesome opportunity for our patients who are interested in treatment, but aren't quite sure. It's a free consultation, and they can bring any question they have regarding their teeth. It's not just orthodontics–Dr. Matsumoto and I are periodontists, too. They can talk about multiple specialities in the same day!
PDFP: What makes Penn Dental Family Practice unique?
Dr. Jeon: We have all of the specialists here for our patients. Two different locations — very approachable. Experienced and friendly staffs. It's the total package!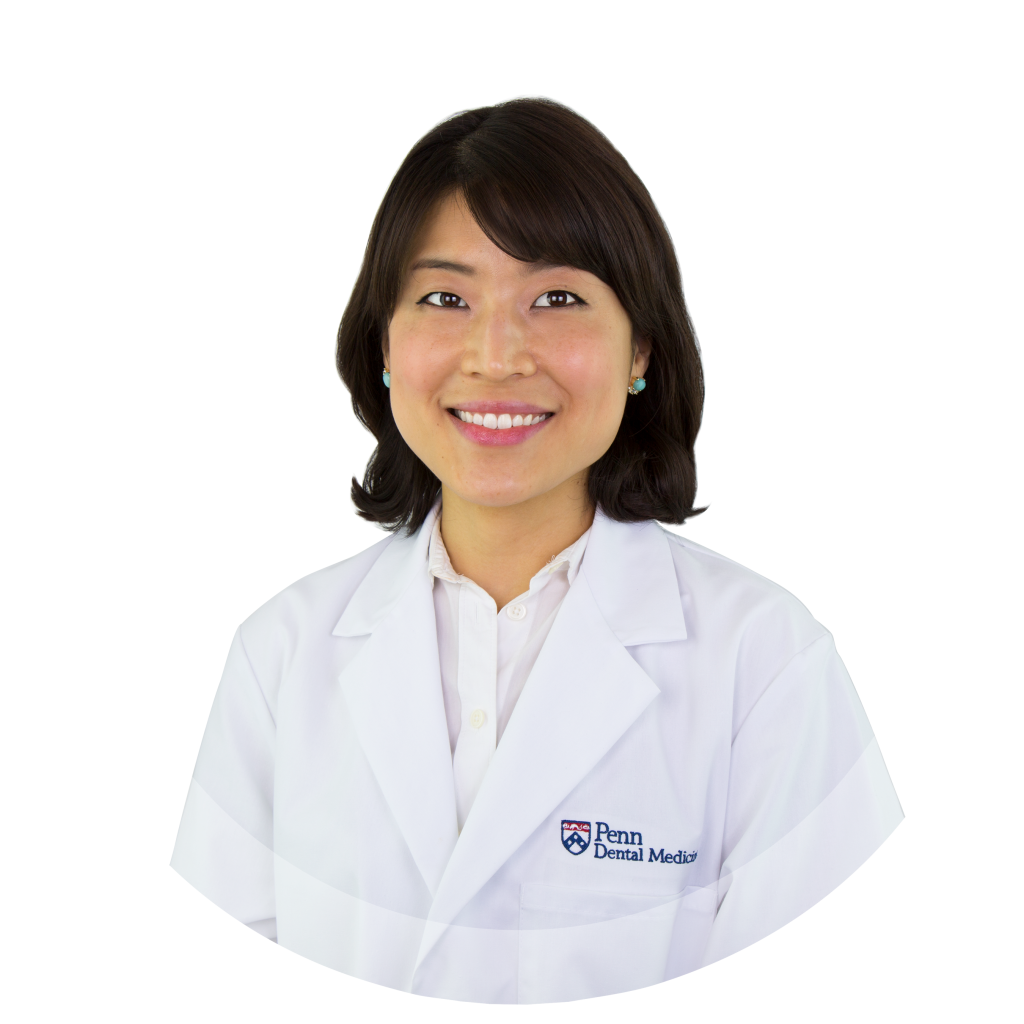 PDFP: What is your favorite part of your work?
Dr. Jeon: I love how happy my patients are! In my practice, we talk about happiness and beauty on top of health and function… I appreciate that I can help achieve and participate in my patients' happiness.
PDFP: How have you seen orthodontics change since you started practicing?
Dr. Jeon: I see a lot of adult patients now. When people think about orthodontics, they often think about kids and teens only. But now, I have more and more adult patients. For me, about 40% of my patients are older than twenty.
PDFP: If someone is considering treatment for your specialty, but not quite sure they're ready to commit… what would you tell them?
Dr. Jeon: If a patient wants orthodontic treatment, but they are worried about it being too obvious, or that they are too old… they don't need to worry at all! We have several options, including Invisalign and ceramic braces, which aren't that obvious. It won't affect their social life.

PDFP: What is something fun about you that your patients might not know?
Dr. Jeon: I am interested in fashion and beauty. If I didn't go to dental school, I think I would probably have gone into the beauty industry — skin care, make-up, nail arts or fashion coordinator. Also, I think I'd be a professor in that field as I love teaching and research!

PDFP: What advice would you give to patients and readers of this blog?
Dr. Jeon: Please come and meet us at our Open House! You can meet orthodontists, periodontists, and prosthodontists at the same time, for free! We are very excited to meet you, and I think it will be a meaningful time for all of us.
While most patients have to make separate appointments for first orthodontists and then periodontists, Penn Dental Family Practice is proud to offer the opportunity to meet with one doctor who has expertise in both specialities! Don't forget to register for the Open House, so you can meet Dr. Jeon and our other specialists, and receive your free consultation.