You Don't Need Braces to Get Your Teeth Straightened
Straight teeth is something that nearly everybody wants. The health and social benefits of a straight smile are numerous, and many people start working towards straight teeth at a young age with braces and appliances. But many of us don't have that chance, and don't start working on straight teeth until after childhood.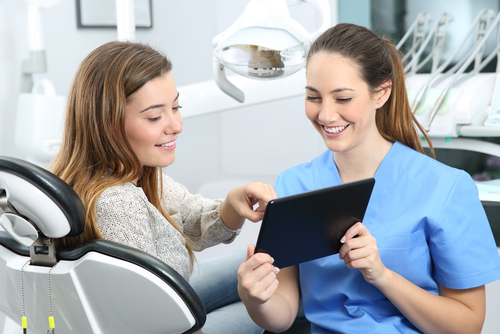 At this point, many people don't want to choose braces. Braces are a long process that can be uncomfortable for adult teeth, and they make your smile stick out. Adults typically choose to go without braces, because they don't want to cover their smile for the many years it will take for braces to work.
But braces are not the only way to get your teeth straightened. If you'd like to get your teeth straightened without braces, Penn Dental Family Practice can help. We can help adults and older children find ways to get their teeth straightened without braces and can even straighten teeth after braces. Here are a few of the ways we help transform these smiles.
3 Ways PDFP Helps You Get Your Teeth Straightened Without Braces
Penn Dental Family Practice has been helping patients get the straight teeth they want for years. There are a few ways we typically recommend to patients looking for straight teeth: retainers, appliances, and invisible braces. While patients reading this article might be looking for ways to straighten teeth without braces at home, please realize that this is very dangerous and could permanently damage your smile. It's much better to ask a professional orthodontist about getting your teeth straightened.
While retainers and appliances might be appropriate for children and perhaps some younger adults, they are not appropriate for every case. That's why Penn Dental Family Practice recommends invisible braces for many of our patients. Invisible braces are a fantastic orthodontic technology that allows patients to have the smile they want, how they want it, and without sacrificing the smile they have now.
It works by using a series of removable aligners that move your teeth over time without the need for permanent wiring and brackets like traditional braces. Invisible braces are custom-made for you and can transform your smile into a custom orthodontics job that looks and feels great. With the help of our new iTero intraoral scanner, we're able to model and create invisible braces faster than ever before, so there's no better time to come in for your consultation!
If you need your teeth straightened, Penn Dental Family Practice can get the job done without braces. Give us a call or set up an appointment to get started.