Why dental insurance is a smart choice for college students
As a college student, getting dental care is probably the last thing on your mind. When you start school, there's just a lot going on: new classes, new living arrangements, new friends, maybe even a new city (welcome to Philly!) So why should you think about dental insurance?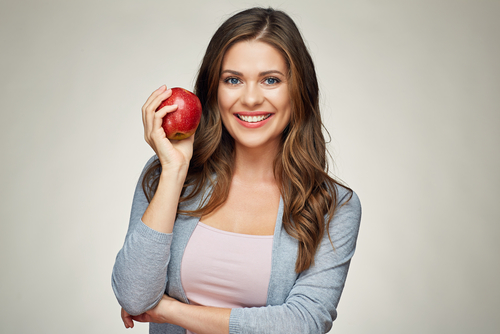 The dental insurance college students get should ensure that their dental health needs are taken care of this semester and next, without having to be stressed about expensive treatment. We know that college students have a lot to worry about financially. Living costs, tuition, and books are all priorities. But your health should also be a priority. What's the use of an education and the college experience if you aren't healthy enough to enjoy it?
The truth is that unexpected dental expenses can really ruin a semester. The best way to avoid those expenses is to keep your teeth happy and healthy with regular care, and the best way to do that is with good dental coverage. Not convinced? Here's a few reasons why the dental insurance for college students is something you should think about.
3 Important Factors to Reviewing Dental Insurance College Students Should Consider
You probably haven't thought much about dental care for college students. You're past the age where you can expect a lot of cavities, and there are so many other things that are important right now! But your teeth and your dental health might be more important than you realize. Here are a few reasons that dental insurance for students might be a good choice for you this semester.
Stress can make gums extra sensitive.

Stress hormones and other hormones that are active during typical college years have been shown to make your gums sensitive. This can cause redness, swelling, and irritation in the gums, which makes proper hygiene difficult. If you don't take care of your teeth, they'll get more plaque buildup, which increases risk of cavities and disease. On the other hand, keeping your gums happy and healthy with

regular cleaning and attention

actually guards them against cavities and other problems. A good

college student dental insurance plan

can help you get the cleanings you need.

Sports-related injuries can be prevented with good dental advice.

If you're a student athlete, then you know that injuries can really ruin a semester. Injuries to your mouth and jaw can be prevented with a

good mouthguard

and proper care, but how will you find a proper mouthguard without dental care? A good

dental insurance plan for students

can get you that care, and provide additional coverage if you are injured and need dental work.

Regular care can be difficult for other reasons.

Beyond just stress and lots of coursework, keeping to a regular dental cleaning schedule can be more difficult in college for other reasons. College student are more likely to have complications to their cleaning schedules, like braces, irregular schedules, and tongue and lip piercings. These things may complicate your home

dental hygiene regimen

, and dental insurance for students can help you deal with them.
As you can see, there are many factors that the dental insurance college students should consider can help with. Want to learn more about Penn Dental Family Practice's options? Get in touch or set up an appointment today.