Everything You Need to Know About Preventative Dental Care for Your Family!
Are you searching for family dentistry in Philadelphia? Don't wait any longer to book an appointment! Dental visits are down overall nationwide. In fact, 100 million Americans don't even see their dentist yearly. Maybe you only make an appointment when you suspect you have an oral issue, or when you know you need dental work due to pain. But regular checkups and exams for your entire family can help prevent problems down the line and find dental troubles before they worsen!
Answering Your Philadelphia Family Dentistry Visit Questions
Q: Why should we see a dentist?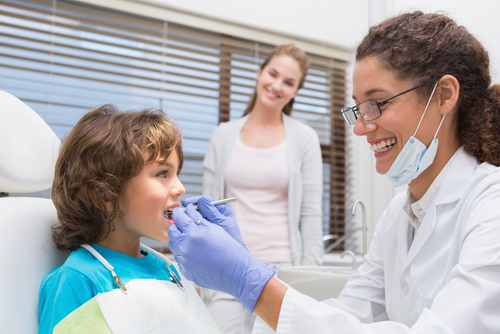 A: Regular dental visits are vital for stopping dental dilemmas before they start, because you'll receive expert, preventative care. Even if you're not experiencing any painful symptoms, a qualified dentist may find issues that you wouldn't notice yourself. If found early, a dentist will know the steps to prevent any problems from spreading and becoming worse, and addressing any problems already present.
Finding the best dentist in Philadelphia means you and your family will be seeing an expert who knows how to keep your mouth healthy, both now and in the years to come.
Q: What will my family's first visit be like?
A: Maybe you're reluctant to schedule an appointment because you're not sure what a visit to a Philadelphia family dentist will be like. Typical visits will include a cleaning, an exam, and usually an X-ray. The cleaning will remove any tartar and plaque from your teeth, followed by polishing and flossing them. Next, your dentist will examine your mouth. They may also consult with you about your dental and medical history. The X-ray, if it's done, will give a full inside-out picture that your experts can further examine your teeth.
Q: What can we do before we go?
A: You can take steps now for preventative care before you visit a Philadelphia dentist! Drink water as often as you can, especially water with fluoride if available from your tap. Make sure your diet is high in calcium and as low in sugar as possible. Sugar gives the bacteria that cause cavities fuel to grow. Brush and floss your teeth at least twice a day. If you're going to participate in any physical activity, use a protector like a mouthguard. These are just some ways to keep your teeth strong right away before you enter a dental office!
Penn Dental Family Practice: Excellent Family Dentistry in Philadelphia
If you want to schedule your Philadelphia family dentistry appointment, contact us at Penn Dental Family Practice at 215.898.PDFP(7337). Our offices are located in the Philadelphia area, and we offer specialized care in all areas of dentistry.