Don't Forget About Your Oral Health While You're in College!
As you walk through the beautiful campus of the University of Pennsylvania, you've probably noticed that the leaves are changing, fall has arrived, and you're beginning to find your college life routine. Maybe you're working, attending classes full-time, involved in activities, and studying in your free time (of course!), but this college life seems to take up all your time. It feels like you don't have time to take care of your basic needs like seeing a doctor, a dentist, grocery shopping, visiting with friends, and so many other necessities.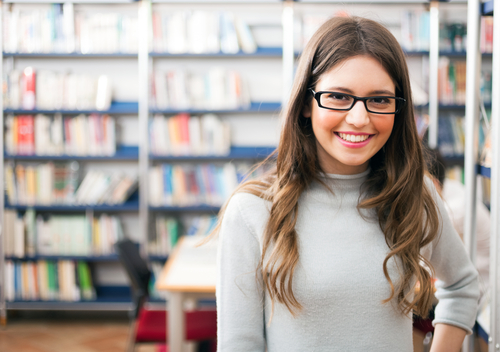 At Penn Dental Family Practice we can help you take care of one of those necessary items on your list! If you're in need of a campus dentist in Philadelphia, then you're in luck! Our Locust Walk location has a campus dentist that is easily accessible to you and can fit you in for an appointment around your busy schedule.
According to the Journal of Health Disparities Research and Practice, a study was conducted to investigate the dental health of US college students. In 2013, research showed that nearly 76.6% of students did receive dental cleanings and exams. However, after their freshman year, dental visits began to decline annually. International students were the least likely to get connected with a dentist in the city where their university was located.
At Penn Dental Family Practice, we think that's unacceptable, and we want to make sure every student in need of a dentist gets connected with one. Here are 3 reasons why we think our campus dentist in Philadelphia is right for you.
Why You Should See Our Campus Dentist:
Convenience.

Did we mention we can make visiting the dentist convenient for you? Seeing a dentist can't get any easier than having it right on campus! This means you can walk, bike, or take a campus bus to your appointment. And if you have some time in between classes, you can schedule your appointment during your normal school hours and it won't cut into other important things like studying or sleeping.

Time.

As a busy

college student

you don't seem to have time to do anything but eat, breathe, and sleep your studies, but chances are you have just enough time to see a dentist for your biannual

dental appointment

. You can schedule an appointment before, after, or during a break between classes. The Locust Walk location opens at 7 a.m. and closes at 7 p.m., giving you the time you need to make sure your smile stays healthy.

Cost.

Cost factors into a lot of important things these days, and we know that college students often have limited funds due to the cost of their education. According to the American Dental Association,

35.7% of adults

don't see a dentist due to cost. Because we want to ensure that every student receives the dental care they need, we provide financing options with our

CareCredit

. We also have a financial coordinator on staff to help find a financing option that works for you.
The truth is, college students get cavities too! So don't put your dental health on hold while you focus on your education. Your smile deserves some attention too! It's time to make your appointment with Penn Dental Family Practice. Contact us at our Locust Walk Location (215) 898-PDFP(7337). If you're a new patient, we'll even offer you a complimentary Oral-B Power Brush.