Get the Full Picture on a Non-Appointment Dental Visit
Rhonda has had a toothache for quite a while now. She could have had a dentist examine it earlier, but the pain wasn't too bad and she ignored it, hoping it would just resolve on its own. Now the pain is much worse and Rhonda simply can't wait to be seen any longer. What is her best option for getting relief as fast as possible?
If this scenario sounds familiar, you may have considered visiting a walk-in dentist. Visits to the emergency room for dental issues have been on the rise. From 2000 to 2010, these types of visits doubled. Emergency room dental visits are not ideal, as emergency rooms don't have proper dental equipment and the staff isn't experienced in detailed dental diagnosis and treatment.
In this article, we'll review everything you need to know about finding the proper dental care you need in an emergency situation and the best ways to avoid needing a walk-in dentist at all.
What to Do Before Your Urgent Care Dental Visit
Before you find a local walk-in dental clinic, it's important to know what to do in a dental emergency situation. You may not be able to immediately get to the dentist, so being prepared is crucial. Check out our Guide to Dental Emergencies for helpful tips about how to deal with a chipped, aching, or even a knocked-out tooth.
Finding a Walk-In Dentist
These days, there are a number of great ways to find a dentist. Not only can you easily find a dentist that's open right now, but you can search for general dentists as well. One great online tool is the American Dental Association's Find-a-Dentist site, which lists distance and contact information for reputable oral healthcare providers. You can also contact your local dental society, health department, or nearby dental school if that applies. Many dentists are active on social media, so searching on platforms like Facebook or Twitter can also yield great results. It is important, however, to ensure that any dentist you look up is accredited.

Don't think that you have to limit your search to just dentists at walk-in clinics or those who specialize in emergencies. Many dentists set aside time in their normal office schedule for emergency care appointments. If you find a listing for a dentist open right now, contact their office to see if they are available for an immediate visit. If you can plan even further ahead, try calling a local dentist ahead of time to see what their possible emergency hours are.
Information and Prevention: Helping Your Dental Health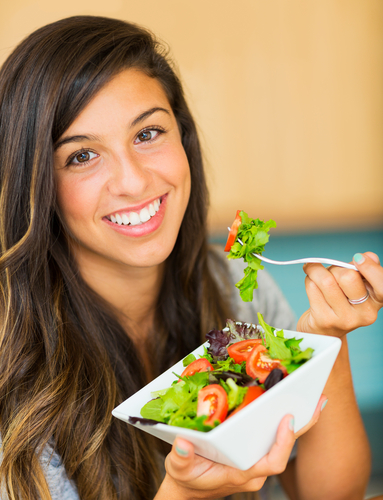 Once you've found a dentist open immediately to treat you or your family member, make sure to inform the dental professional about your medical history so that they can provide effective and safe treatment. You'll want to let them know about any medical conditions present, such as allergies or diabetes. Also, share any information about medications being taken and allergies to certain medications. If any medications are prescribed during your visit, be sure you understand proper use and disposal.
Of course, the best idea is not to need an urgent care dentist in the first place! One effective habit to keep your mouth healthy and strong is by eating a nutritious diet. Many foods provide the minerals and vitamins needed to strengthen your mouth. Dairy reinforces your teeth with vitamin D and calcium. Whole grains contain iron, which makes your gums healthier by enriching your blood. The magnesium and zinc in lean meats also help your teeth grow stronger, and vitamin C, found in vegetables and fruits, help your gums in the same way.
Penn Dental Family Practice Is Here for You!
If you'd like advice or information about walk-in dentists or you'd like to schedule a consultation in the Philadelphia area, please contact Penn Dental Family Practice at 215-898-PDFP(7337).
At Penn Dental Family Practice, our doctors utilize their wide base of experience and knowledge in the field to provide top-notch care to our patients. Specializing in all areas of dentistry, we utilize high quality materials and advanced dental technology. Whether you are in need of immediate or ongoing care, our doctors are here for you and your family!