When it comes to improving your smile with dental implants, you don't want to go to just any dentist. You want to go to the best tooth implant specialists! If you've been looking for the right prosthodontist to restore your smile after tooth loss, your search can end here at Penn Dental Family Practice.
Experienced Tooth Implant Specialists
Your smile is an important part of who you are. After all, it's one of the first things people notice about you. Your smile makeover should be handled by a dental practice that has a reputation for top quality care, a friendly atmosphere and highly trained dental implant specialists that can craft a specific treatment plan for your needs.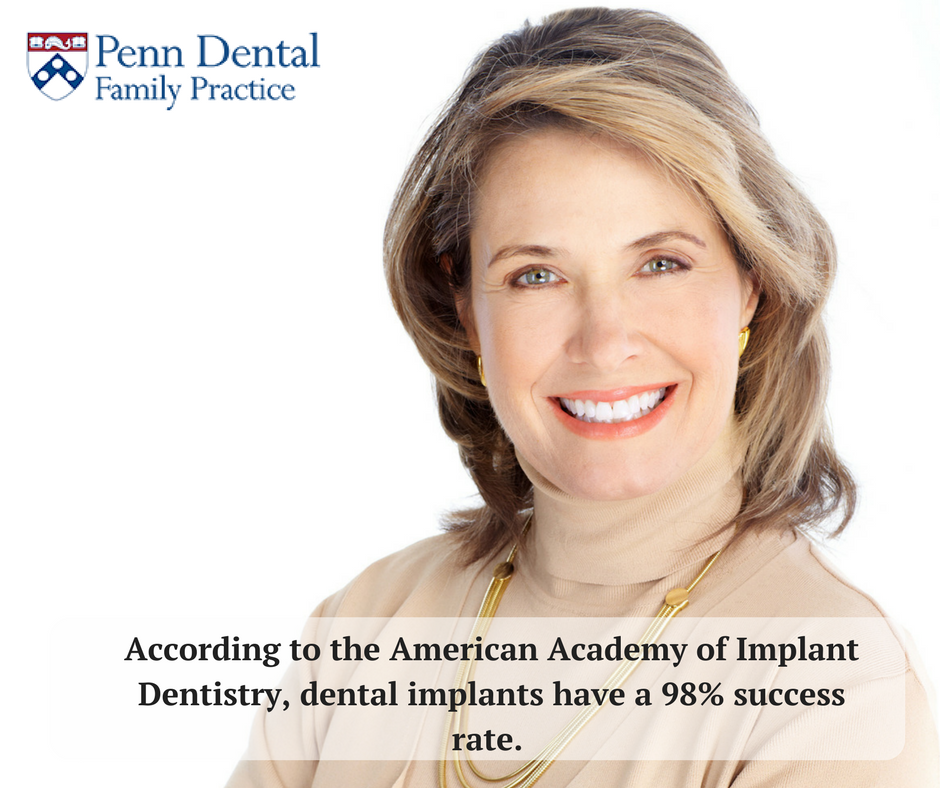 Expert, quality care and convenience are two of the main reasons Penn Dental Family Practice is the right choice for your smile restoration.
Expert, Quality Care
Penn Dental Family Practice has some of the best dental implant specialists in the Philadelphia area who have performed thousands of dental implants. The expert care we provide for each of our patients comes in the form of some of the most advanced technology, products and systems for dental implants.
Our expert care doesn't begin and end with advanced technology and procedures; it extends to the specialized care we provide for each one of our patients. We understand that not every patient is the same and each one requires attentive care to their very specific needs.
Our prosthodontists, oral surgeons and other dental specialists believe in continuous learning so they can provide specialized dental care for their patients and further dental implant innovation.
Convenience
Penn Dental Family Practice provides convenience for our patients in many different ways. Our patients can choose from one of our two conveniently located practices. We offer extended office hours in the evenings and weekends. Not only do we have convenient locations and hours of operation, but we offer a variety of specialty dental services. These include: dental implants, pediatric dentistry, cosmetic dentistry, endodontists, prosthodontics, periodontics and so much more!
Six Reasons Dental Implants Are Right for You
Now that you know why Penn Dental Family Practice is the right choice for your dental implant procedure, we want to remind you why dental implants are one of the best decisions you could make for improving your smile. Dental implants:
Have a

98% success rate

Can restore your natural ability to chew, talk and smile

Prevent further bone loss

Can last a lifetime, with proper oral hygiene and care

Are the next best thing to healthy natural-looking teeth
It's time for a smile makeover with the best tooth implant specialists in the Philadelphia area. Contact Penn Dental Family Practice today to make an appointment for a consultation.