Penn Dental Family Practice features specialized prosthodontists.
A general dentist is perfectly sufficient for patients who need dental check-ups, cleanings, and preventative care. Patients with severely damaged teeth, however, require specialized care.
For patients with damaged teeth, finding a prosthodontist is essential for effective treatment and a successful recovery.
What Types of Patients Need a Prosthodontist?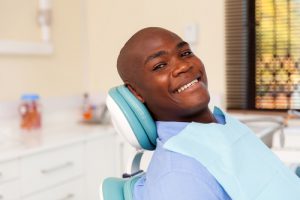 What exactly is prosthodontics, and what types of patients will benefit from receiving their care?
The American Dental Association defines prosthodontics as "the dental specialty pertaining to the diagnosis, treatment planning, rehabilitation and maintenance of oral function, comfort, appearance and health of patients with clinical conditions associated with missing or deficient teeth and/or oral and maxillofacial tissues using biocompatible substitutes."
In simple terms, a prosthodontist is a dentist who specializes in treating patients with damaged teeth. In addition to standard dental schooling, prosthodontists undergo three years of specialized education and training.
Patients with congenital dental (including tooth, jaw, and facial) defects, injuries, diseases, and conditions caused by neglect (such as tooth decay) are in need of the specialized treatments that prosthodontists are trained to administer.
What Types of Treatments Do Prosthodontists Provide?
Prosthodontists offer a wide range of services that address and repair dental damage. Your treatment will begin with diagnostic testing to determine the type and extent of damage.
If damage or decay is relatively limited, treatments that preserve and repair healthy portions of the teeth (such as bridges or crowns) may be recommended. If damage is extensive, tooth removal and replacement may be necessary.
Depending upon the specific nature of your condition, treatment options may include:
Finding a Prosthodontist
If you are trying to find a board-certified prosthodontist or are asking "how can I find a prosthodontist?", Penn Dental Family Practice is proud to offer you specialized services at our conveniently located offices.
Under the expert care of Dr. Evanthia Anadioti and Dr. Najeed Saleh, DMD, patients can expect exceptional results from their prosthodontic treatments. As Penn Dental Family Practice's prosthodontist specialists, Dr. Anadioti and Dr. Saleh possess decades of clinical experience and are committed to providing patients with attentive, personal care.
At Penn Dental Family Practice, we make finding a prosthodontist easy. More importantly, we ensure that patients receive the most advanced, effective treatments available. To learn more about our cutting-edge prosthodontics care or to schedule an appointment, contact Penn Dental Family Practice today.