Penn Dental Family Practice features advanced pediatric dental care.
Children start with 20 baby teeth, and will have 32 teeth by the time their adult teeth grow in. Altogether, that's 52 reasons why visiting a qualified pediatric dentist near Strafford is so important.
Proactive Pediatric Dentistry: Essential For Kids' Health
Parents are advised to schedule their children dental check ups and preventive care visits. This includes cleaning, fluoride application, and monitoring for dental and oral decay or diseases. In some cases, X-rays will also be taken to monitor for developmental abnormalities and cavities.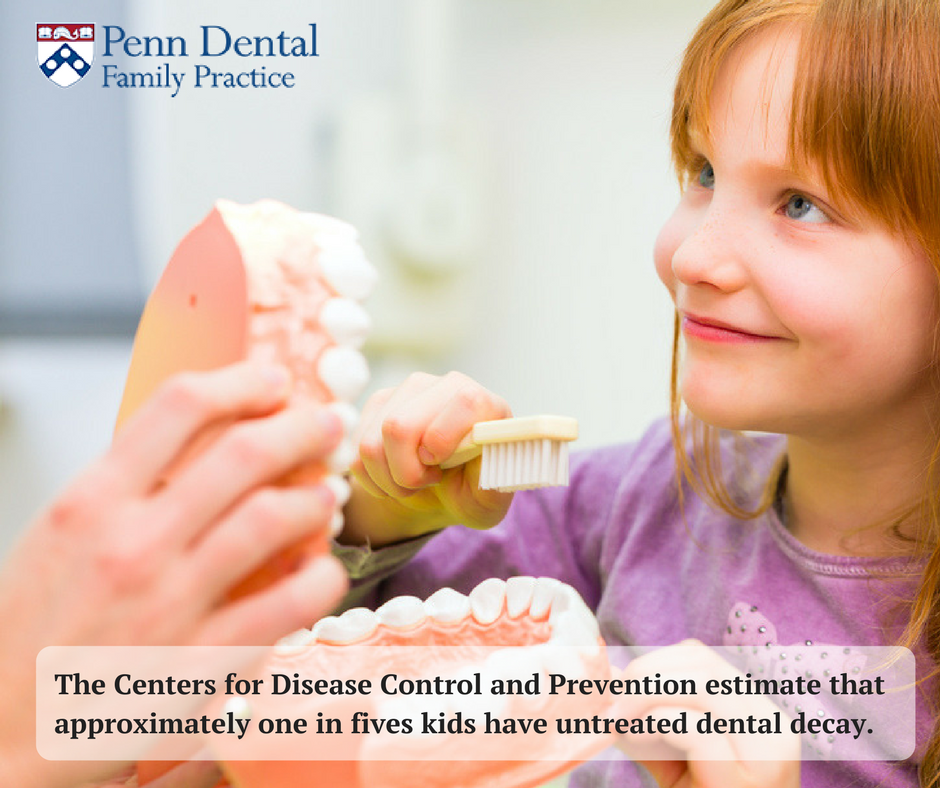 Although children are advised to visit the dentist at least once every six months, only approximately 65% of children actually receive bi-annual dental check ups according to the American Dental Association.
Many parents assume that neglecting check-ups can be compensated by promptly addressing any emerging problems. . The unfortunate reality, however, is that many serious dental issues go undetected until they progress to severe levels. The Centers for Disease Control and Prevention estimate that approximately one in five kids have untreated dental decay. Meanwhile, 86% of kids are estimated to have experienced dental decay of some degree by the age of 17.
It is clear that treating pediatric dental care as a reactive solution is ineffective and insufficient. Preventive care, meanwhile, proactively promotes good dental health for kids.
Pediatric Dentists Near Strafford
Patients who are in pursuit of a pediatric dental practice near Strafford have no shortage of options. Philadelphia is rich with pediatric dentists; however, not all pediatric dentists near Strafford are created equal. Parents who understand the importance of proactive pediatric dental care and the connection between dental health and general health naturally insists on finding the most qualified pediatric dentist.
For Strafford-area patients, there is no option more effective, advanced, or reliable than Penn Dental Family Practice. Penn Dental Family Practice has earned an unmatched reputation for dental excellence at our two Philadelphia-region locations.
Contact Us
If you are interested in speaking with a pediatric dentist near Strafford or scheduling an appointment, contact Penn Dental Family Practice today online or at 215-898-PDFP(7337).