Experts in Philadelphia, Pennsylvania Dental Care
What are you looking for in your family dentist? An obvious answer might be quality care, but what other factors do you consider when you're selecting a Pennsylvania dental office?
At Penn Dental Family Practice, we strive to offer our patients the highest level of comprehensive care. PDFP is a well established center of dental care where faculty from the University of Pennsylvania School of Dental Medicine practice their craft. We hope that you and your family will consider coming to our office for all your oral health care.
Here are five reasons why PDFP is uniquely equipped to handle your family's oral health needs. Read on to learn what you can expect at Penn Dental Family Practice!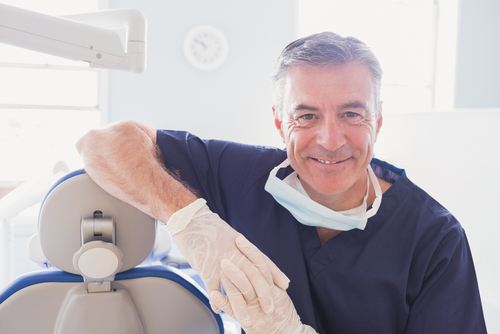 Comprehensive Care


Comprehensive care allows you to receive all your dental treatment at one location. If you've ever been referred to another dentist or doctor in the past, you know that going to a new provider and coordinating information between doctors can be time-consuming. At PDFP, we have dentists from every dental specialty under one roof. While you might first come to Penn for a routine

dental cleaning,

we can treat any number of other needs that could arise in the future from endodontic treatment to dental restorations. Learn

what other services we offer

.
Friendly Dentists


Though you might not necessarily have a dentist phobia, many people do feel nervous when it's time for their semi-annual cleaning. That's why it's so important to visit a dentist who you feel comfortable with. PDFP takes a welcoming approach to all our patients. We serve people from all walks of life, so we understand that everyone has different needs. We work hard to adapt to our patients' particular needs and personality so that everyone feels comfortable at our office.





PDFP regularly treats patients with special needs as well as patients who speak languages other than English. We believe we can continue to provide quality service to such a wide variety of patients because we care about each and every one!
Accessibility


For some people, easy access is a top priority for families looking for a new dentist. After all, no one wants to spend unnecessary time travelling to see a distant dentist when there's one close to home or work!





PDFP has two locations in the Greater Philadelphia Area to facilitate ready access by families coming from different areas. We have offices in

Locust Walk

and

University City

.

Each of our offices has slightly different schedules, so check with the office nearest you for available hours. To accommodate patients with busy schedules, we offer a variety of hours, including early morning (as early as 7:00am) and early evening (until 7:00pm on some days). We also offer hours on Saturday for our patients who can't swing a visit during the work week.
Great Reputation


Reputation is an indicator of quality. Penn Dental Family Practice is well-known for excellence in

Pennsylvania dental

services. We are a leader in advanced dental techniques in our local Philadelphia community and apply the most advanced dental research to our clinical care. Our

Philadelphia dental

offices feature dentists who also serve at the

University of Pennsylvania Hospital

and the

Children's Hospital of Philadelphia

.
Dentistry for Every Stage of Life


Families are looking for dentists who can meet their needs at every stage of life. PDFP takes that mandate seriously as a family practice. Our outstanding

pediatric dentists

stay at the forefront of dental care for children. With a strong knowledge base and continuing education in pediatric dentistry, these doctors know about the unique challenges that children face and the best ways to address these through treatment. Their friendly chair-side manner will make your child feel right at home!





We also provide care to a wide range of ages, including teenagers, adults and older patients. Whether it's time for your teenager to get braces or you need to see a

periodontist

, our

Philadelphia dental

practice has it covered!
Why Choose Penn Dental?
Penn Dental Family Practice is a Pennsylvania dental practice that specializes in care for the whole family. With a range of specialties, we treat each family member throughout their life cycle. By selecting us as your dentist, you'll benefit from the best techniques in preventive dental care. Our mission is to provide the highest quality, evidence-based dentistry to ensure excellent outcomes for all our patients. We hope you'll give us the opportunity to serve your family so that you, too, can enjoy the benefits of comprehensive care, friendly dentists, accessibility, a great reputation, and dentistry for every stage of life.
To make your appointment with PDFP, please call our offices at 215-898-7337!