Learn About How Your Oral Health and Pregnancy Are Interconnected
We know what you're thinking: oral health and pregnancy— really? With all the stresses and expectations piled upon pregnant women (from healthy eating to frequent medical check-ups), could oral health truly be a top priority?
The answer is yes. While dental care and oral health are likely the last thing on your mind, recent scientific studies have shown that poor oral health during pregnancy can have a number of serious consequences for both mother and baby.
The women's oral health experts at Penn Dental Family Practice will walk you through the pregnancy and oral health connection and the measures you can take to prevent complications related to your dental health.
Oral Health and Premature Birth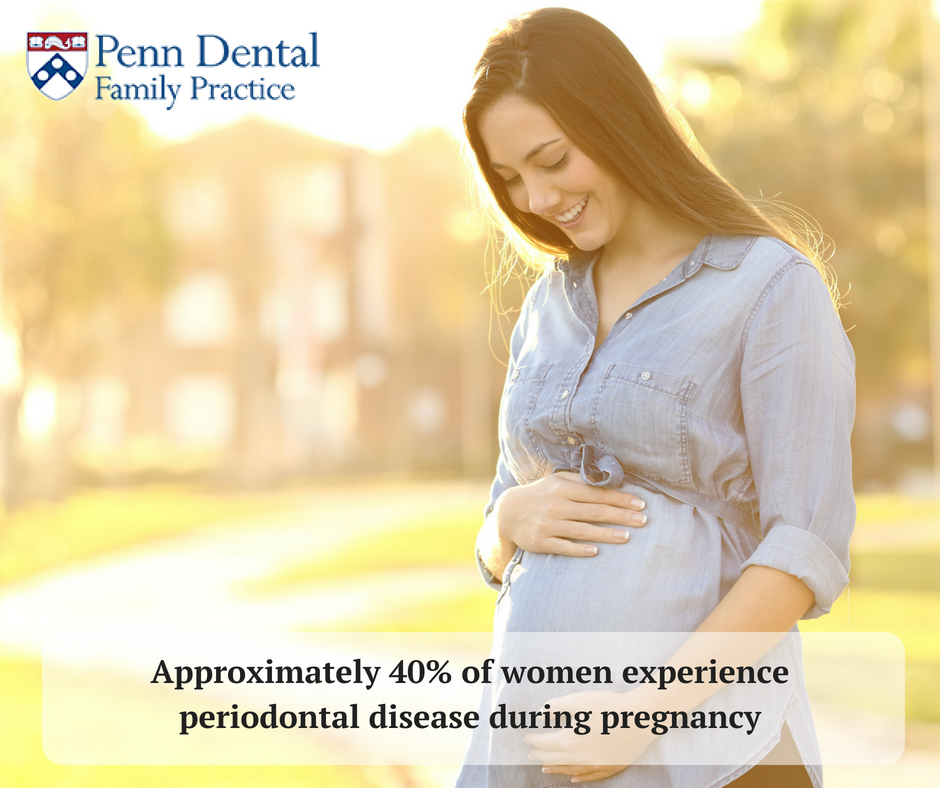 The first pregnancy-related dental issue to understand is that of premature birth. According to a 2010 study published in the Journal of Natural Science, Biology and Medicine, "Research suggests that the bacteria that cause inflammation in the gums can actually get into the bloodstream and target the fetus, potentially leading to premature labor and low-birth-weight (PLBW) babies."
Pregnancy and Gingivitis
Women may be prone to a variety of oral health complications while pregnant. Pregnant women experience a heightened occurrence of gingivitis.
Approximately 40% of women experience a periodontal disease (such as gingivitis) during pregnancy; this number is even greater among minorities and women of lower socioeconomic status. Because of increased hormone levels during pregnancy, women's gums may consequently experience heightened irritation. This, in turn, can affect plaque buildup and produce gingivitis and the associated symptoms of gum inflammation and bleeding.
Oral Health and Pregnancy
: Promoting Well-being
It's critical to prevent oral health-related complications for both women and their babies. How can this be achieved?
Careful, intentional oral health habits and practices are the first step. Brushing, flossing and healthy eating are important for promoting dental and oral well-being during pregnancy (as well as before and after). The most important step women can take is to undergo regular dental check-ups.
At Penn Dental Family Practice, we have specialized experience treating pregnant women and monitoring for potential complications. We can alert mothers and provide immediate treatment for any emerging issues. Moreso, we can provide women with a firm foundation of preventive care to promote oral well-being and prevent potential issues at their root.
To learn more about pregnancy and oral health or to schedule an appointment with one of our physicians, contact Penn Dental Family Practice today at 215-898-PDFP (7337).