You've likely noticed the many shifts and changes that are taking place in healthcare in response to COVID-19. To help provide our Penn Dental Family Practice patients with continued quality and personalized dental care, we are increasing our teledentistry offerings.
While in-person visits are limited to minimize the spread of the coronavirus in compliance with the stay-at-home mandate issued by the State of Pennsylvania, emergency dental care is available in certain cases. Our priority is to ensure the safety of our patients, dentists, and staff while meeting your dentistry needs.
Find out everything you need to know about how to receive the same sophisticated, patient-centered care through virtual dental visits and what to do in the event of a dental emergency.
Teledentistry
: How to Access Oral Care and Guidance from Home
The American Dental Association (ADA) guidelines currently advise that "dentists nationwide postpone elective procedures in response to the spread of the coronavirus disease."
While non-emergency dental services are currently postponed in compliance with ADA recommendations, Penn Dental Family Practice is offering teledentistry appointments. Remote dental visits are available now—all you need is a computer or smart device.
Virtual dentist visit platform options:
Desktop or laptop computer with a camera

Tablet (Android or iPad/iPod) with a camera

Cell/mobile phone with a camera
To ensure a productive telehealth experience, it's helpful to have a medium-to-strong internet connection.
What Dental Issues Can be Addressed with Teledentistry?
You may be pleasantly surprised to learn that your dentist can help you with several different issues during a teledentistry visit. Your dentist will have full electronic access to your medical history, dental X-rays and other pertinent health records. During your session, you will be able to share what type of dental problems you're experiencing.
Based on your dental records and a virtual dental examination, your dentist may be able to recommend a treatment plan. Some treatments can even be done from home with the aid of your dentist.
Is My Privacy Protected During a Telehealth Visit?
PDFP remains committed and vigilant in upholding patient-privacy standards. To facilitate greater access to care, HIPPA recently released a special statement regarding HIPAA telehealth and remote communications guidelines. One particular area to note is that HIPPA laws mandate that no public-facing platforms such as Facebook Live, Twitch, TikTok can be used for telemedicine purposes.
What If I Have a Dental Emergency?
It's clear that there are some dental conditions that cannot be treated remotely. If a teledental appointment determines that you need to be seen by an emergency dentist, Penn Dental Family Practice is accepting in-person emergency dental care (you must be an existing patient).
What Is Considered a Dental Emergency During the COVID-19 Pandemic?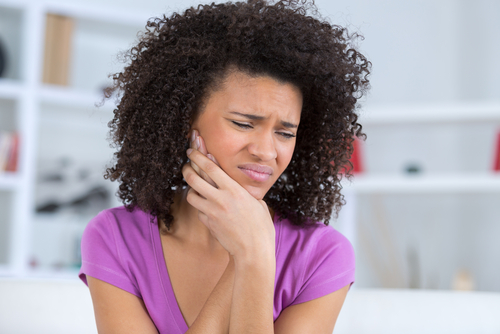 All emergency dental appointments will be screened first to determine whether an in-person visit is necessary. With that said, emergencies necessitating urgent dental care may include:
Cracked tooth

resulting in pain and soft-tissue trauma

Severe dental pain, swelling, bleeding, loss of function, and trauma

Partially or fully dislocated tooth (luxation or avulsion)

Postoperative complications such as dry sockets

Abscessed tooth causing pain and swelling
The conditions listed above do not represent all dental emergencies. If you are experiencing severe pain, swelling, and other types of discomfort, please call us at 215-898-7337.
Does Insurance Cover Teledentistry and Emergency Dental Care?
The current reduction in face-to-face visits to limit the spread of COVID-19 has led to the temporary loosening of many former restrictions in health insurance coverage. Many health and dental insurance companies are reimbursing telehealth visits.
At PDFP, we are proud to offer our patients telehealth consultations at no extra charge.
Dedicated to Your Dental Health and Wellness
The entire PDFP staff continues to thank you for your patience. We are dedicated to helping you strive for the best dental health and wellness whether remotely, or for emergency purposes.
Please call us at 215-898-7337 for any questions.