Patients often ask us: What does a prosthodontist do?
Great question!
In addition to dental school, prosthodontists have a minimum of three additional years of specialized, advanced training. Their extensive education and experience enable prosthodontists to address a variety of dental and facial issues that result from missing teeth.
Continue reading to learn more about what prosthodontists do and the dental conditions they help to treat.
Is a Prosthodontist a Dentist
?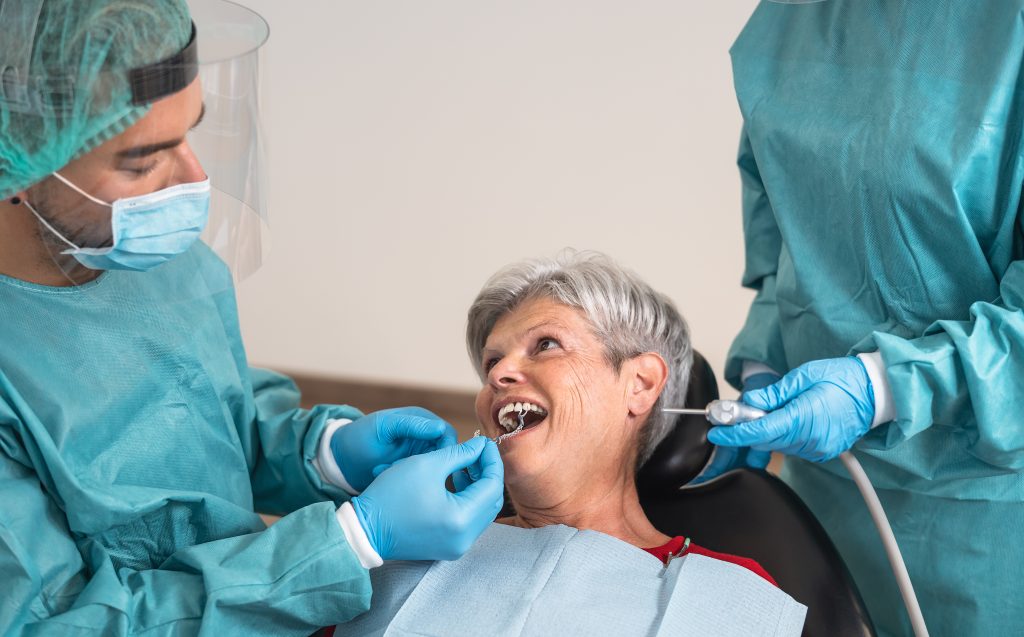 Think of a prosthodontist of a dentist that specializes in tooth replacement and restoration. In fact "prostho" actually means "replacement." And, the definition of "dontist" is "addressing the teeth." It makes sense, then, that prosthodontists—versus dentists—focus and specialize on complex dental issues involving missing teeth. Often, prosthodontists work with other general dentists and health providers to create treatment plans for a missing tooth or teeth.
What Procedures Does a Prosthodontist Do
?
In addition to their additional years of education and training, prosthodontists specialize in the diagnosis, treatment development, and restorative care of a patient's smile. When we discuss "restoration," the process may look different for each patient. Each treatment plan varies from patient to patient depending on the reasons needed for a prosthodontist.
As we previously mentioned, prosthodontists perform procedures that focus on restoring and replacing missing teeth. According to the American College of Prosthodontists, upwards of 36 million people in the U.S. are missing all their teeth and 120 million Americans are missing at least one tooth. And, they project these numbers to rise within the next two decades.
Populations most affected by missing one tooth or multiple teeth (also referred to as "edentulism") are the economically disadvantaged, and the geriatric population.
The ratio of edentulism within the geriatric population is two-to-one. In the aging population, nearly 23 million people are missing all of their teeth!
While the number of fully edentulous people is high, a larger portion of the adult population has partially missing teeth. And that number is expected to increase over the next 15 years, to nearly 200 million adult individuals.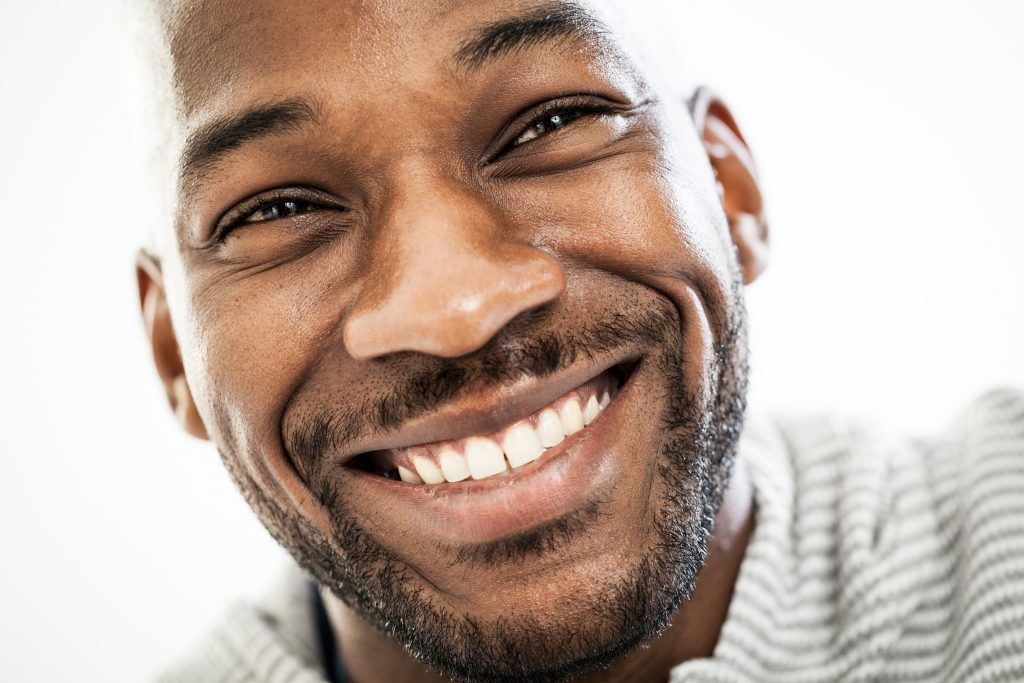 Additional procedures performed by a prosthodontist include those that address:
Congenital tooth anomalies

Traumatic mouth injuries

Oral cancer reconstruction

TMJ (temporomandibular) jaw pain

Snoring

Sleeping disorders
What Are Prosthodontics Services
?
Individuals who are missing all or some of their teeth can experience jawbone deterioration and loss of chewing ability. This can then affect the food they are able to eat and their nutritional intake. To help prevent these and other oral health problems, a prosthodontist develops a personalized restoration plan.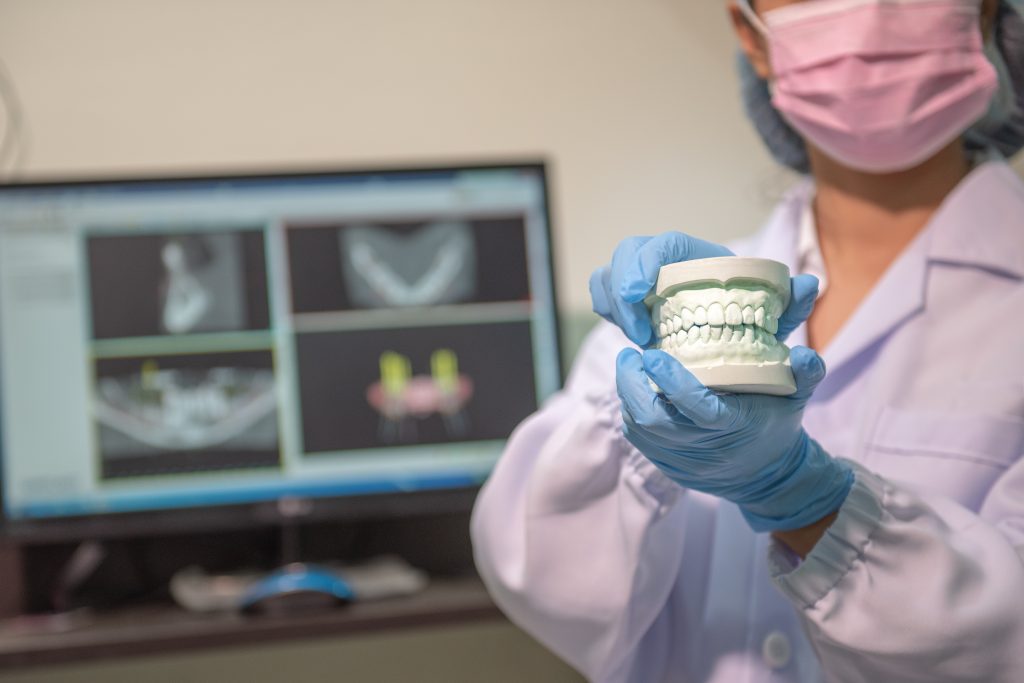 Prosthodontist procedures include:
Crowns

Bridges

Complete and partial dentures

Inlays

Veneers

Onlays

Fillings
Why Do You Need a Prosthodontist?
Because prosthodontists are trained in surgical state-of-the-art techniques and procedures specifically designed to restore your smile, they can ensure safe and lasting outcomes. At Penn Dental Family Practice, our prosthodontics program is renowned throughout the region, state, and beyond. Our prosthodontists provide patient-centered care, dedicated to establishing a personalized treatment plan to restore the function and esthetics of your smile.
To learn more about prosthodontics, replacing missing teeth, or dental implants call us any time at (215) 898-PDFP. Or, schedule a visit now.