One Philadelphia prosthodontist we're proud to have on the Penn Dental Family Practice (PDFP) team is Dr. Eva Anadioti. She practices at PDFP Locust Walk, working with other specialists to improve patients' smiles—and lives.
In this interview, Dr. Anadioti talks about how she "fell in love" with dental prosthodontics, changes she's seen in the specialty, and why it makes a profoundly positive impact.
"I Fell in Love With How Clean and Smooth It Appeared"
PDFP: Tell us a little about your background.
Dr. Anadioti: I originally come from Athens, Greece. That's where I went to dental school.
After I graduated, I moved to the U.S. for a dual program that included a certificate in Graduate Prosthodontics, and a Master's Degree focused on digital dentistry at the University of Iowa.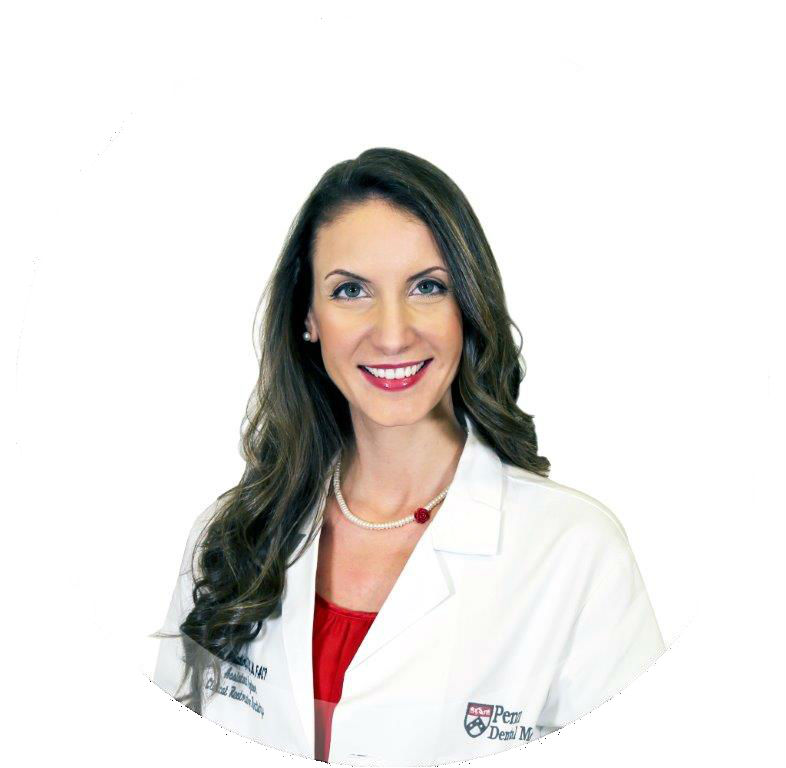 Then I studied surgery for dental implant placement for a year at the University of North Carolina. Finally, before becoming a prosthodontist in Philadelphia, I was an assistant professor at Boston University teaching pre-doctoral students.
Now at Penn, I'm an assistant professor, the founding director of the graduate Prosthodontics program, and working at the family practice.
PDFP: What motivated you to pursue dentistry and, in particular, dental prosthodontics?
Dr. Anadioti: For dentistry, I think I was inspired by my dentist when I was still a high school student. I went to a pediatric dentist. I really liked the atmosphere there. My dentist was always joking with me and everyone was very friendly. I think that was the first inspiration. Later, I realized what a rewarding profession it was.
For prosthodontics specifically, during my second year of dental school in Greece, we were working on fake teeth to learn how to do certain procedures. When I prepared the first tooth for a crown, I fell in love with how clean and smooth it appeared. I liked that you need to pay attention to the details, and my teachers encouraged me to pursue prosthodontics.
Helping People "Show Their True Selves With a Big Smile"
PDFP: How have you seen dental prosthodontics change since you started?
Dr. Anadioti: Our specialty has changed so much in the past five to 10 years.
The main change is digital dentistry. All prosthodontic procedures can now be done using digital tools, which improves the accuracy and efficiency of procedures, and the experience for patients!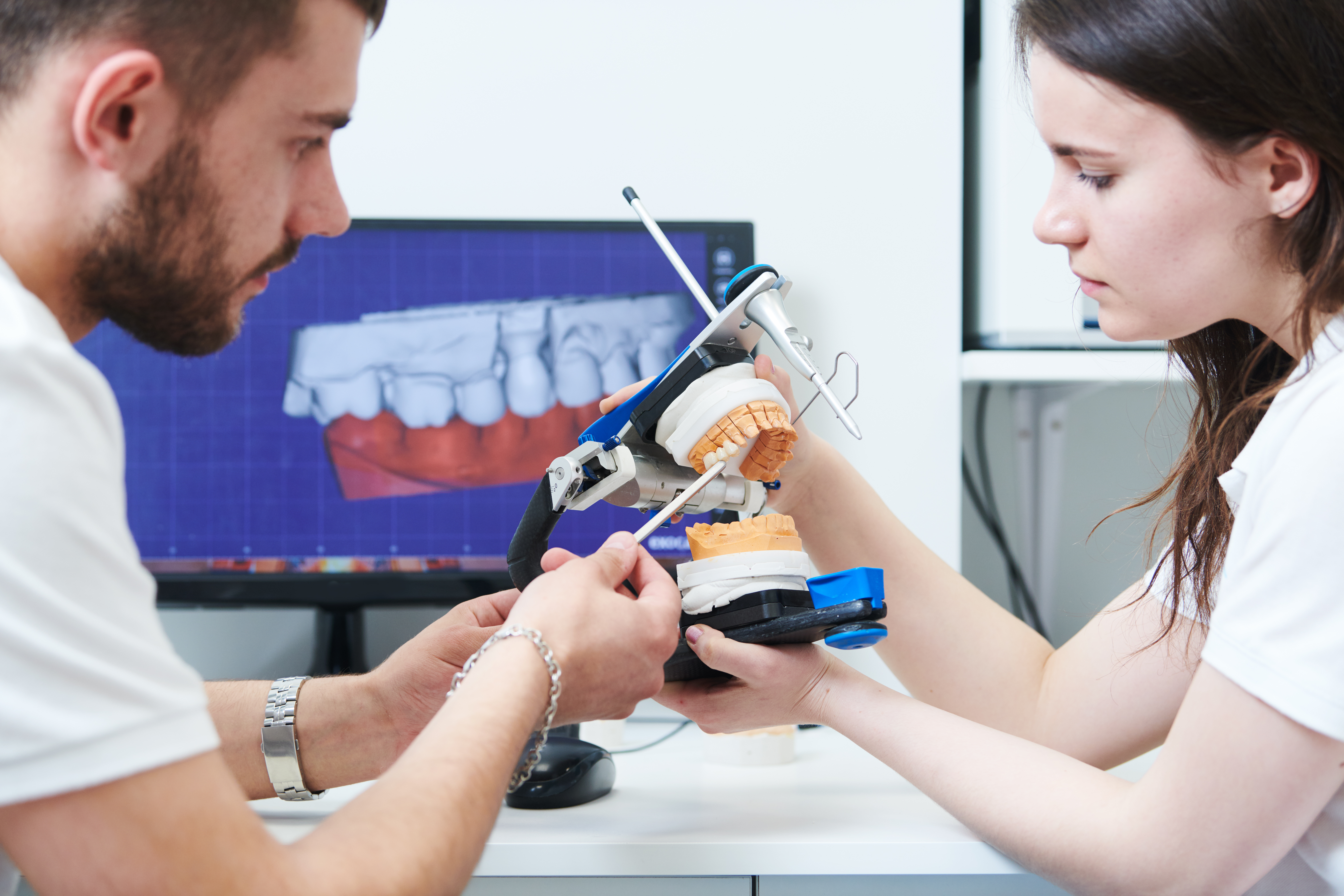 When I started my master's degree, those systems were new. Not everyone was using them. When I saw them, it was obvious to me they were where our field was going! Now, we're talking about changing all dental schools' curricula to be digital, and I've helped push for that. We really have the power to change people's lives with every tool possible.
The second dramatic change has been the surgical portion. Traditionally, prosthodontists didn't do any surgery, but that didn't make sense. We were putting together the entire plan for patients, but then didn't place the implants ourselves. Now, all prosthodontists in every program must be trained in placing implants.
PDFP: What's your favorite part of your work?
Dr. Anadioti: My favorite part is changing people's lives. Not on a grand scale, necessarily, but even on a small one.
When people have problems with their teeth and their smiles, it affects their confidence. They don't smile, and other people begin to think it's their personality. It's actually the other way around! When my patients understand they have options, their confidence can change, and it does! They are able to show their true selves with a big smile.
PDFP: What's something fun about you your patients might not know?
Dr. Anadioti: I dance the tango—I have for years now. It's a difficult dance, but so beautiful.
Also, because I am from Greece, I love going back there to visit different islands each summer and enjoy the sun.
Why You Should Choose a
PA Prosthodontist
at Penn Dental Family Practice
PDFP: What makes Penn Dental Family Practice Unique?
Dr. Anadioti: PDFP is a private practice inside one of the best dental schools in the world. That allows us to be completely up to date with new ideas, concepts, technologies, and techniques. We even help make some of those updates.
Most of the people working here are teaching as well, so we have a better understanding of how to describe treatment. Just as we do with students, we want to educate patients so they understand their treatment and see the value in it.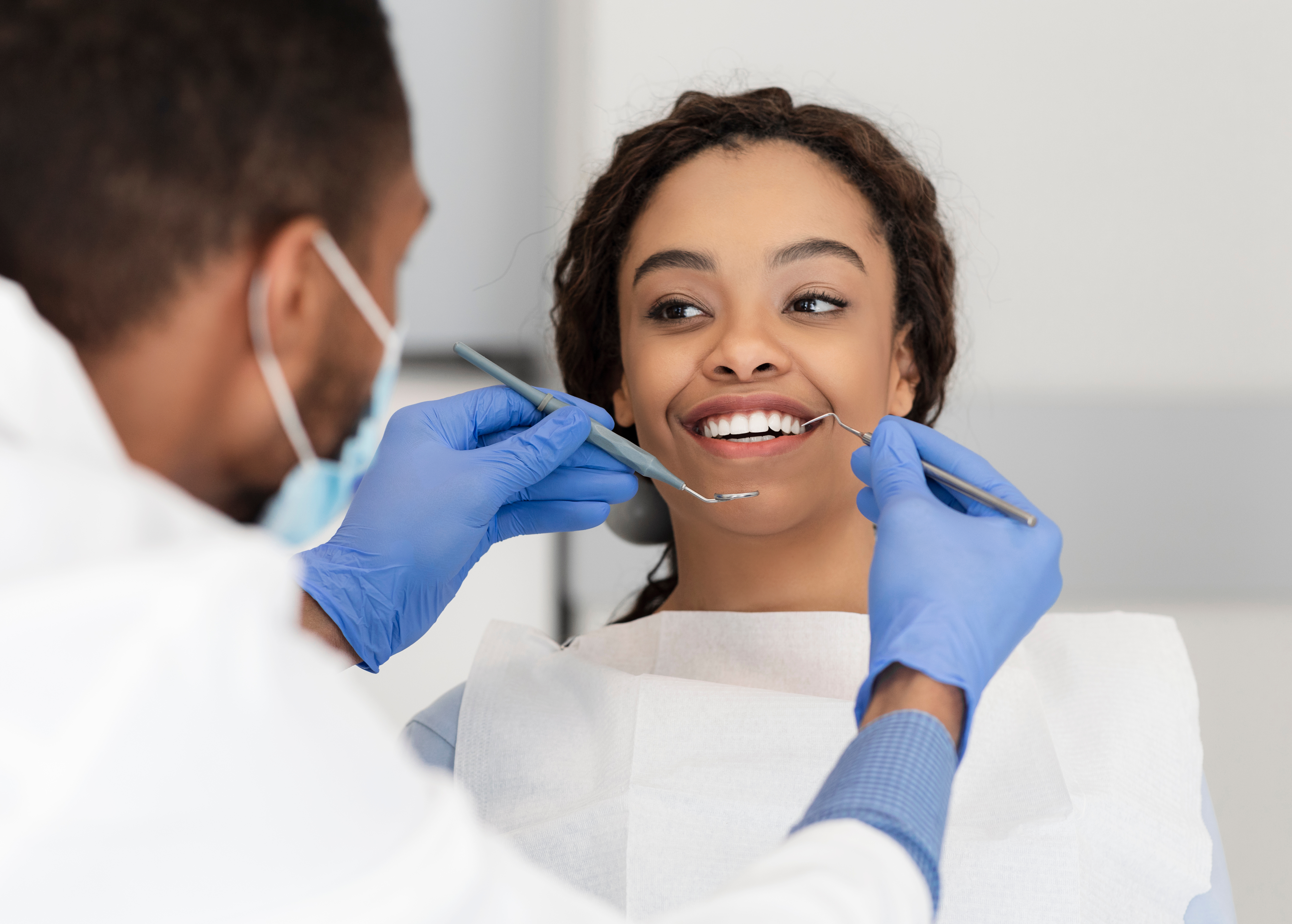 We also have every speciality working in the same place. My treatments require interdisciplinary care, and I have all of the other specialists right here! I can just walk down the hall to talk with them. Our patients receive the best possible interdisciplinary care.
PDFP: If someone's thinking about getting dental prosthodontics but isn't quite sure they're ready to commit, what would you tell them?
Dr. Anadioti: I would tell them they have nothing to lose by coming in for a consultation.
If they've had dental problems or don't feel confident enough to smile or enjoy basic life activities because of their teeth, I would encourage them to come see a prosthodontist. We can discuss their concerns and talk about options without committing to treatment yet.
Our patients appreciate the well-rounded solutions we provide, and how we can improve their overall well-being through our treatments. The most common thing I heard during initial consults is, "How come no one ever told me that!?"
So I'd encourage anyone to see how different our way of thinking is, and how we can help them improve their smiles.
PDFP: What advice would you give to patients and to this blog's readers?
Dr. Anadioti: Smile as much as you can, because that makes you and everyone around you happy.
And if there's any dental issue that doesn't allow you to smile, come see me!
Dental Prosthodontics
from PDFP Can Restore Your Confidence in Your Smile
Are your missing or damaged teeth shaking your confidence in your smile? Dental implants might be the answer for you.
Find out how Penn Dental Family Practice provides comfortable, affordable, and attractive dental implants. Download our complimentary flyer, "Create Your Dream Smile With Penn Dental Family Practice."
Still have questions? Contact Penn Dental Family Practice today! Schedule your appointment online or call us at (215) 898-PDFP (7337).