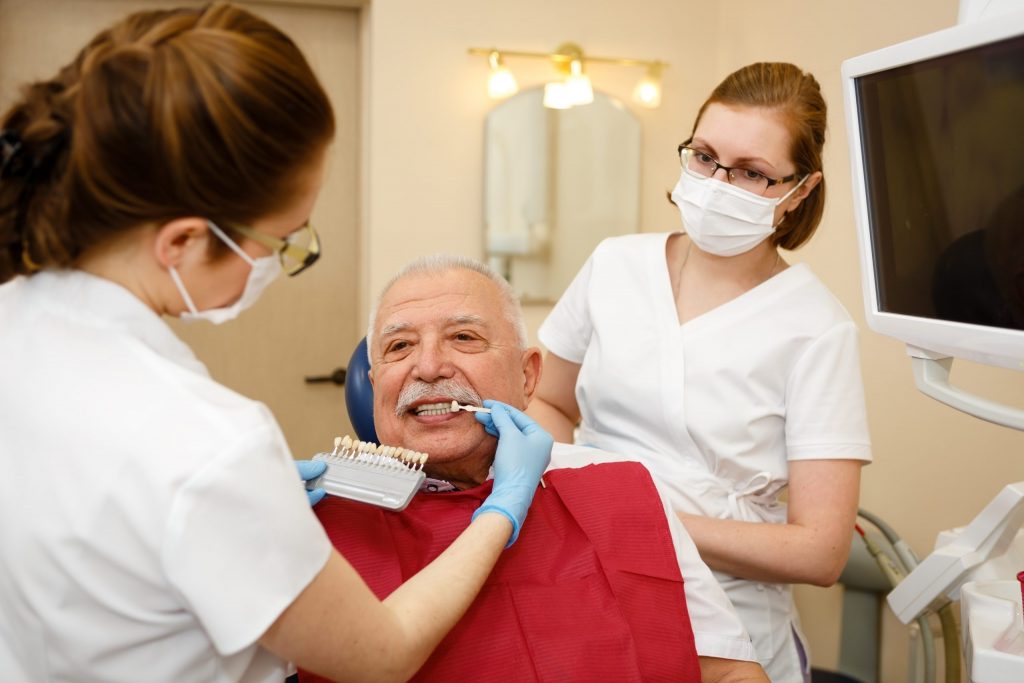 Most people know orthodontics is for straightening teeth. Tooth whitening has a self-explanatory name. But what are veneers—and might they be the right way to correct your smile?
If you don't require significant orthodontic treatment, or if your teeth haven't responded well to whitening treatments, dental veneers may be a great option. Applied to change the color, size, shape, and angle of the teeth, veneers can give smiles an almost instant makeover.
Keep reading for more information about veneers and how cosmetic dentists at Penn Dental Family Practice (PDFP) can use them to give you a brighter smile.
What Veneers Are
and Why Patients Want Them
Dental veneers are thin layers of porcelain or other strong materials that cover the front surface of the teeth. They are the color of tooth enamel and are customized for each patient.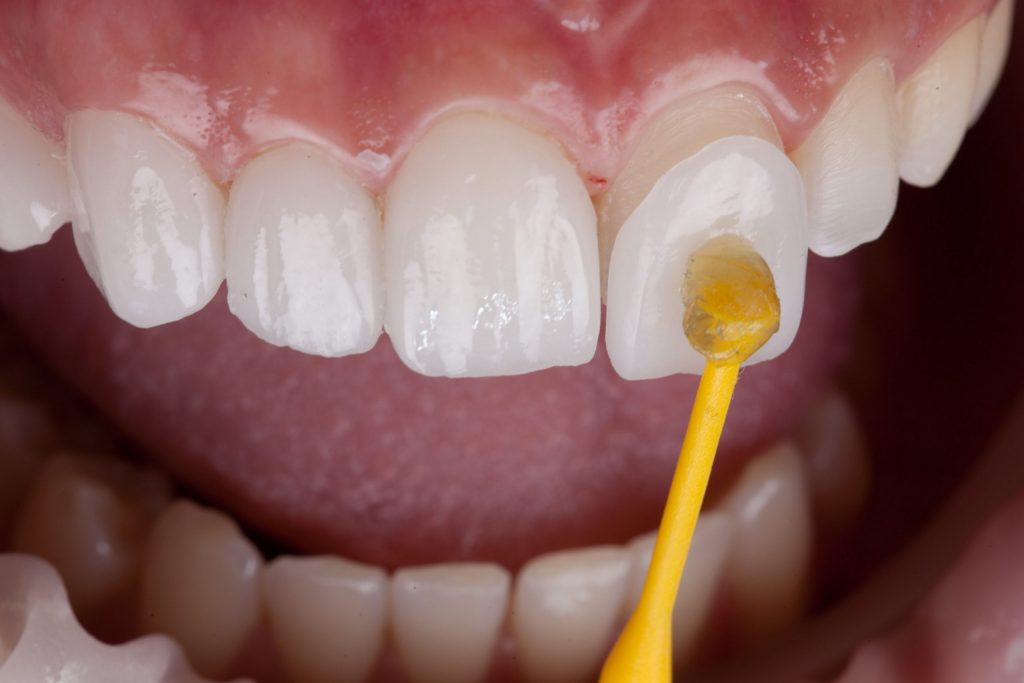 Some patients who try traditional bleaching to whiten teeth don't get long-lasting results. When teeth are internally discolored, they may revert to their stained state sooner than expected. For these patients, veneers are a way to get the whiter smile they want.
Veneers can also camouflage poorly shaped or slightly crooked teeth. Veneers don't change teeth's positioning, so they are not a substitute for necessary orthodontic treatment. But they can be a satisfying aesthetic solution when misalignment isn't serious enough to warrant orthodontic intervention.
Patients also want dental veneers because veneers are easy to maintain. They require no special care beyond routine proper oral hygiene. When you brush for two minutes twice a day and floss daily, veneers typically last from seven to 10 years—sometimes even 20 years or more.
What Veneers Are
Made Of: Porcelain or Composite Resin
Most patients choose porcelain or composite veneers.
Porcelain veneers are the more expensive option because they use higher quality material. Even though they are thin, porcelain veneers provide superior durability and strength.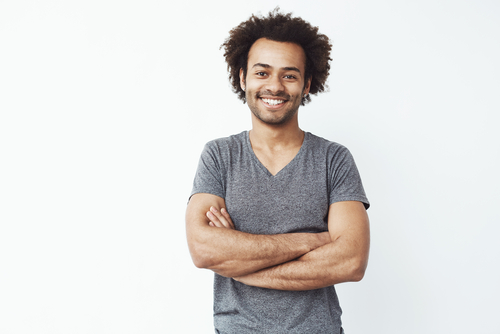 Porcelain veneers require additional preparation time and manufacturing in an off-site dental lab. But these veneers' high level of polish makes them ideal for people who want a cosmetic treatment that resists stains and discoloration over the long run.
Composite veneers are made from a resin that is less expensive than porcelain. They are used to fix minor cosmetic issues and close gaps between the teeth. Composite veneers can often be fabricated and placed within a single office visit. Their lower price makes them easier to replace than porcelain veneers.
How long do dental veneers last? Composite veneers can last about five to seven years. Porcelain veneers can last at least a decade.
An Overview of the
Dental Veneering
Process
You can expect about three trips to your dentist during the process of placing veneers: one for your consultation, and two for making and applying your veneers.
Diagnosing and planning treatment


At your first consultation, you will explain what you envision for your teeth. Your dentist will examine your teeth and assess your oral health. If necessary, they will prescribe treatment for such issues as tooth decay or gum disease before veneer placement.



Preparing the teeth


On your second visit, your dentist will remove a

small amount of enamel

from the tooth's surface—about 0.5 millimeters, the veneer's approximate width. Your dentist will then make a model of your teeth to send to the

dental lab

.

The lab will custom-manufacture veneers to match the specific teeth being treated. Manufacturing porcelain veneers takes two to four weeks.

Composite veneers can often be fabricated on the same day as your placement procedure.
Bonding


Your dentist will compare the

veneers' teeth

and color to your other teeth before application. They may trim the veneer to achieve a proper fit, or adjust the color using cement.
Next, your dentist will clean, polish, and etch your tooth to ensure a strong bonding with the veneer. After placing cement on the veneer, your dentist will position it on the tooth and shine a special light to activate the bonding process. This light makes the chemicals in dental cement harden (or cure) very quickly.
Finally, your dentist will remove excess cement and make any necessary adjustments. They may recommend a follow-up appointment to check how your gums respond to the veneers' presence.
How much do veneers cost? At PDFP, we work with patients to make veneers affordable. We accept most third-party dental insurance and have a variety of flexible payment options.
PDFP
Cosmetic Dentist
s Can Help You Get Your Ideal Smile
Do you want to know more about what veneers are and how they can help you achieve the smile you want? PDFP's cosmetic dentists would love to talk with you.
PDFP offers veneers and other cosmetic dentistry procedures as part of our comprehensive care. Cosmetic reasons may bring you to us, but should you discover you need treatment for an underlying condition, you can receive all your dental care under the same roof.
To request your initial consultation, schedule your appointment online or call 215-898-PDFP (7337).
For more information about the ways that PDFP can improve your smile and overall oral health, download our free guide to cosmetic dentistry.