With over 120 million people in the U.S. missing at least one tooth, dental implants are a popular choice to replace missing or damaged teeth. In fact, nearly 5 million people each year get dental implants.
If you're missing one or more teeth or they are damaged in any way, dental implants could be a good solution for you, too. And the good news is that dental implants are fairly straightforward, can be very affordable, and are a safe choice—the success rate of dental implants is 95%. Plus, you can get dental implants in Philadelphia at Penn Dental Family Practice, the area's trusted dental provider.
Get Back Your Smile With a
Dental Implant Process
Find the answers here to your most important questions about dental implants in Philadelphia.
What are dental implants?
Natural teeth are made up of two parts: the root (the bone inside the gum, out of sight, which attaches to your jaw and holds the tooth in place) and the crown (the visible tooth part, used for chewing, smiling, and for all the things we use teeth). Dental implants are the process of replacing the root of the tooth with an advanced synthetic root (the implant or screw) that the dentist can put a crown or other prostheses onto to replace or repair missing or damaged teeth.
How does the process work?
Patients who are interested in getting dental implants may think they'll need many appointments and scans before they can get them, but this is not necessarily true. While surgery always requires more preparation than a dental cleaning, determining if you are a good candidate for dental implants is not a long process. The procedure itself, however, takes place over several months.
Dental implants step by step
:
Dental implants require outpatient surgery, usually performed over several visits to allow for healing time between each step:
During the surgeries, you will be put under local or general anesthesia, depending on your situation, so you won't feel a thing.

In the first surgery, the dentist will remove any damaged teeth. The gum will be opened so the dentist can place holes into the bone and then screw in the dental implant post.

After the first surgery is finished, you will need to wait for bone growth and healing to take place. It may take several months until your dentist feels your jawbone is healed and that bone has grown around the implant to create a stable location.

After the dentist deems the implant post ready to support your new tooth, they will insert the abutment (the core for any prostheses) and then install your new teeth.
How long does the process take?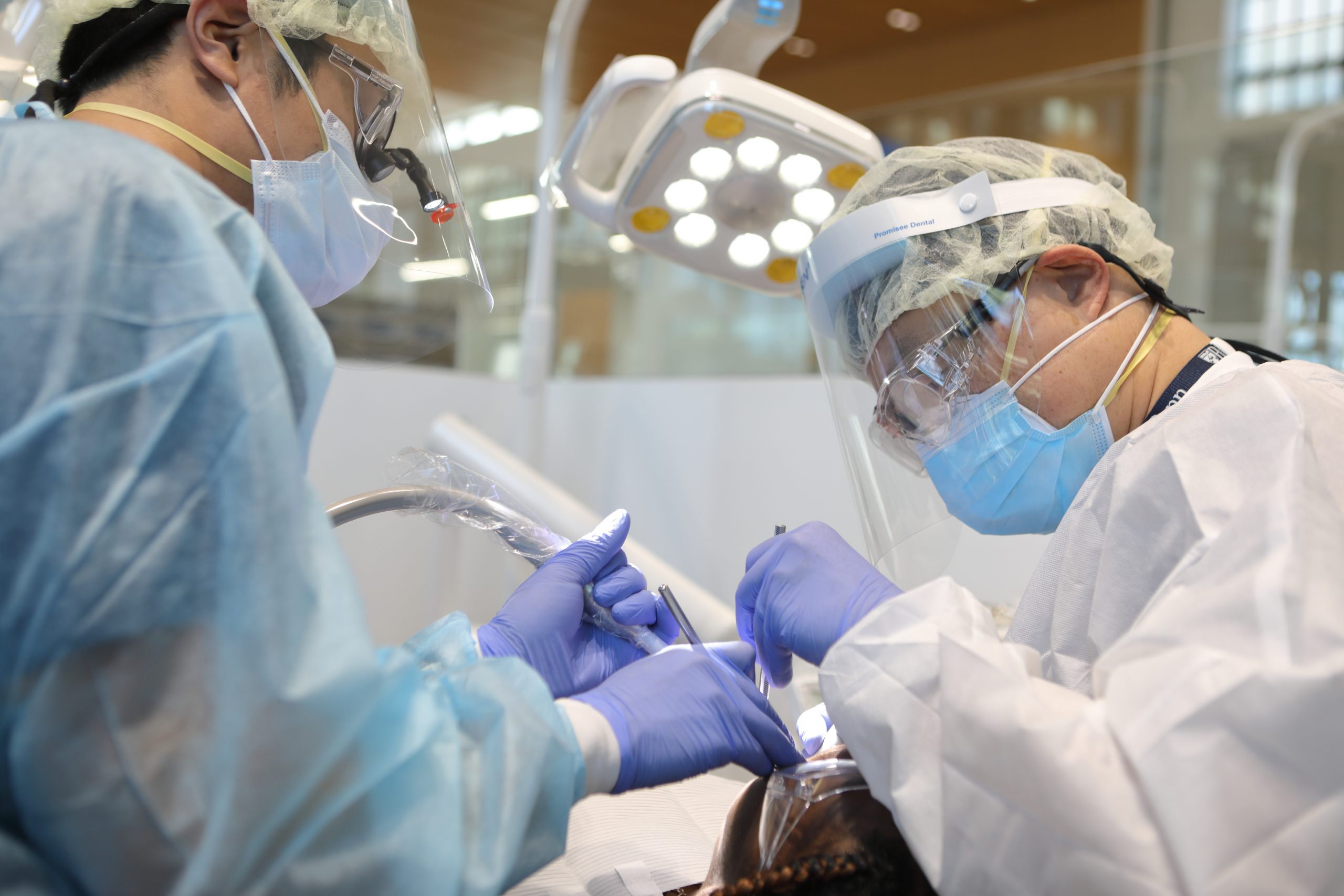 It is very important that patients heal so that they can have a strong bone foundation for their new tooth. Many patients are surprised at how long this can take. You can expect this whole process of getting dental implants to take between three and nine months. Certain factors, such as your overall dental health, the size of your jawbone, whether you need a bone graft, and other factors, can contribute to the time this process will take.
Do you need dental implants? Are you a good candidate?
Getting dental implants is a fairly serious procedure. While it is not terribly invasive, it does take some time, and healing is very important. You may be a good candidate for dental implants if you:
Are missing one or more teeth and want replacements.

Have a fully grown jawbone.

Still have adequate bone density and strength to support a full post.

Don't have health conditions that would prevent bone growth.

Are willing to commit three to nine months to the process.
If you meet the criteria above, you may be a good candidate to get dental implants. You should consult your dentist to learn more and to go through the screening process.
What are the treatment options for dental implants?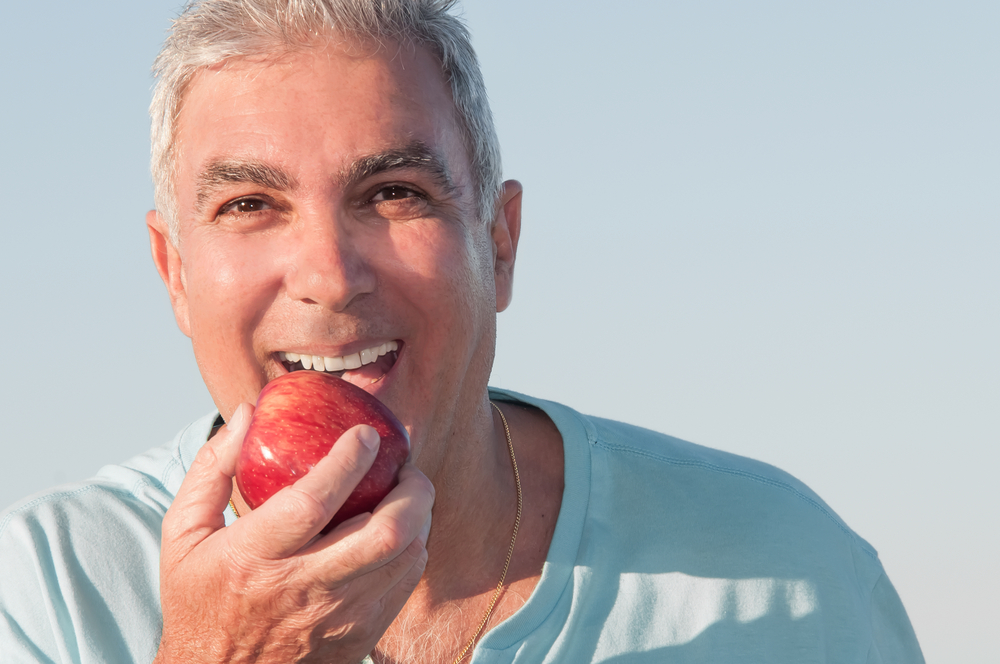 Depending on the condition of their teeth, there are many dental implant options for patients. Options include:
Single tooth replacements.

Multiple tooth replacements.

Bridgework (temporary or permanent).

Anchorage for tooth movement (in orthodontics).

Overdentures.
Who should I see for dental implants?
You should start by talking to your general dentist to see if dental implants are right for you. If your dentist thinks you may be a good candidate, you should consider visiting the expert prosthodontist team at Philadelphia's Penn Dental Family Practice.
Contact Penn Dental Today About Dental Implants in Philadelphia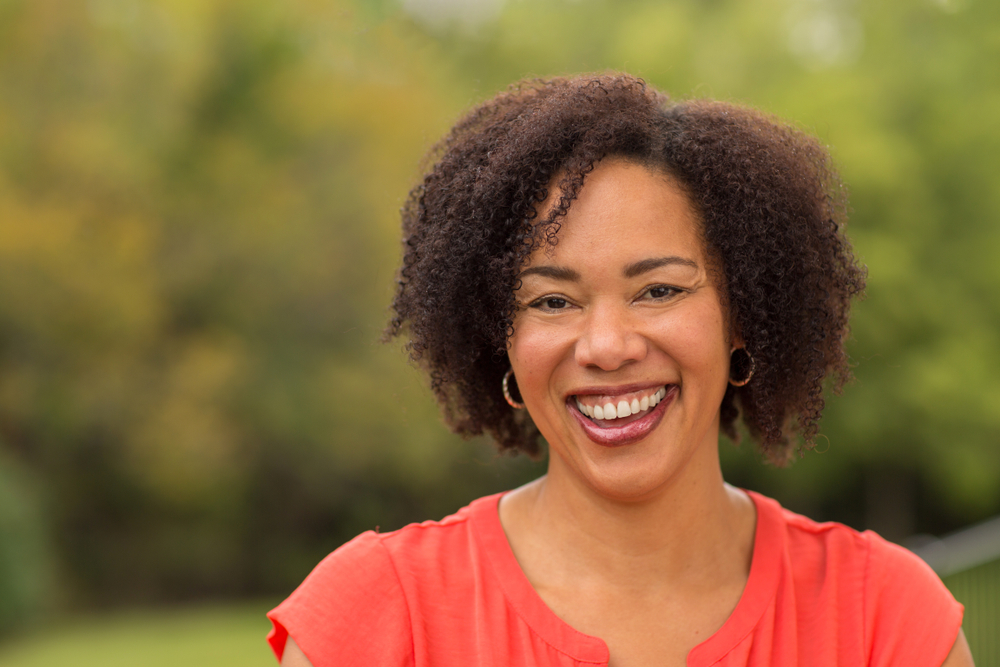 If you have any further questions about dental implants and how they can help you get your smile back, please don't hesitate to contact Penn Dental Family Practice at 215-898-PDFP (7337).
In the meantime, to help you find out if the dental implant process is a solution for your situation, we've developed a complimentary brochure, Smile With Confidence: Your Dental Implant Options, which you can download for free.