Where knowledge meets experience – Dr. Vanarsdall brings you the truth about braces.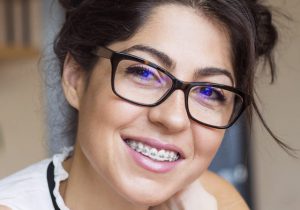 The relationship between periodontics and orthodontics has taken a major turn since Dr. Robert Vanarsdall Jr. stepped into the picture. Dr. Vanarsdall is currently a professor of Orthodontics here at University of Pennsylvania, School of Dental Medicine. He has served as the Director of the Periodontal/Orthodontic Program and he continues to teach at the University of Pennsylvania for over 40 years now.
Dr. Vanarsdall has accrued many accomplishments during his journey including:
Co-authoring two books,

Orthodontics: Current Principles and Techniques

and

Applications of Orthodontics Mini Implants

.

Published chapters in 12 textbooks and

over 100

scientific articles and abstracts.

Spoke for over 500 scientific presentations nationally and internationally.
Dr. Vanarsdall has also served as President of multiple societies and reached many accomplishments that can be found here.
Dr. Vanarsdall & How He's Changed The Future of Orthodontics
One of the greatest accomplishments of Dr. Vanarsdall is the research he has put into the study of orthodontics. He was the first to recognize skeletal relationships that clearly identify patients who are more susceptible to a periodontal breakdown, leading to less than optimal dentofacial aesthetics.
Dr. Vanarsdall communicates that orthodontics is a form of preventative dentistry. Many people are misled that the concept of orthodontics is strictly to achieve a straight, aesthetically pleasing smile. This is just not true.
In reality – braces provide a platform for a healthy mouth and a healthy life. He explains that crooked teeth in and of themselves are not a threat to one's oral health – but they can be a contributing factor to gum disease. Orthodontics go beyond a pretty smile.
In fact, orthodontics play a major role in function. Straight teeth offer advantages to speech, oral hygiene and preventing gum disease.
In 1981 Dr. Vanarsdall wrote an article regarding the relation between orthodontics and periodontics through pediatric dentistry. At the time, gingivitis appeared to reach it's peak in 80% of 11-13 year old children. There had been a discussion regarding the impact that orthodontics have on a child's periodontal health and vice versa. Because orthodontics was being used primarily in children who have periodontal disease or gingivitis, appliances in the mouth due to the orthodontics obstruct the ability to properly clean the gums – resulting in inflammation and possible future complications.
Solutions to some of these issues are recommended for children to have cleanings (or prophylaxis) as frequent as every week for those who are experiencing severe gingivitis. This may help prevent a more severe stage of periodontal disease, reducing the risk of bone loss for children and adults alike.
This discovery has changed the way that orthodontists and periodontists look at the process of the orthodontic stage. Dr. Vanarsdall's discoveries have made a huge difference in the lives of children in the generations to come.
For more information on Dr. Vanarsdall's University of Pennsylvania School of Dental Medicine programs, you can visit our website for our Perio and Ortho Residency Program.
Related Tags: Dr. Vanarsdall Orthodontics | Penn Dental Medicine Orthodontics