Sometimes what you're looking for may be right in front of you all along.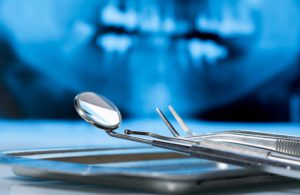 When it comes to trying to finding prosthodontists in the area that can be trusted and have a grand reputation at a fair price — it's hard to think that there is anyone out there with these both of these qualities. The fact of the matter is, you've had one here all along, ready to help.
Here at Penn Dental Family Practice, we pride ourselves in offering our patients quality dental care by providing you the top dentists with the to answer your questions, assist you in the latest technology and innovative technique that makes the process easy and gives you the smile you deserve.
The Buck Stops Here When Finding Prosthodontists
Choose Penn Dental Family Practice for all of your prosthodontic needs. Whether the services will be for yourself or a loved one – Penn Dental Family Practice has you covered. So how does it work? We're happy you asked!
Now that you're done finding prosthodontists in your area, you can start your journey by giving us a call at 215-898-PDFP. We have over 35 dentists that specialize in all areas of dentistry, including:
Upon your first visit, we can create for you a treatment plan and discuss with you any findings or areas of concern that were discovered by one of our dentists. With the treatment plan, we can create a cost-plan for you. We accept most insurance companies and will bill them on your behalf. If there is anything that is not covered by insurance, we offer payment plans through Care Credit, and we accept credit cards. When treatment is fully communicated and accepted, we will then schedule you to come back to complete your treatment.
With Penn Dental Family Practice, finding prosthodontists to meet your needs has never been easier. We have an array of doctors that are ready to provide you with quality care.
The prosthodontists here at Penn Dental Family Practice have the ability to provide you with
Partial Dentures
Complete Dentures
Fixed Dentures
Removable Dentures
And more!
Are you curious about what sets our doctors here at Penn Dental Family Practice apart from the rest? Feel free to download our guide, "The Evidence You Need To Pick The Right Dentist: What Makes Penn Dental Family Practice Different and the statistics just may surprise you.
Feel free to contact us online to make an appointment, or again, give us a call at 215-898-PDFP. We look forward to serving you and creating a smile that will last you a lifetime.